April 25 2021 India's recent outbreak of Coronavirus has rebounded significantly, with more than 300,000 new cases added in a single day for three consecutive days. The outbreak comes at a time when India is facing a vaccine production line shutdown crisis, which has made it harder to fight the pandemic, as a result of a ban on U.S. exports of vaccine raw materials.
Analysts say the continued halt in U.S. exports of vaccine raw materials is another example of "U.S. priority", which not only drags India's fight against the pandemic, but also makes the global pandemic process more difficult and slow.
"Vaccine Mafia"
Data released by India's Ministry of Health on the 24th showed that 346,786 new confirmed cases, a total of 166,10481 confirmed cases; This is the third day in a row that India has added more than 300,000 new cases and more than 2,000 deaths in a row.
Many experts believe that accelerated vaccination is one of the effective means to alleviate the crisis. However, India is in trouble at the "source" of vaccine capacity. Last April, then-U.S. President Donald Trump used the Defense Production Act to impose export controls on raw materials for vaccine production, a ban that continues to this day. India's Coronavirus vaccine production relies heavily on imported raw materials, and a U.S. ban is tantamount to caught in the neck of Indian vaccine production. Indian media reported that India's vaccine production line would be discontinued within weeks if the United States did not supply 37 key ingredients.
Recently, Indian public opinion has condemned the United States, some news sites even called the United States this practice is "vaccine mafia behavior." Adar Punawara, chief executive of India's serum institute, India's largest vaccine maker, has previously called on U.S. President Joe Biden on social media to lift a ban on the export of vaccine raw materials as soon as possible.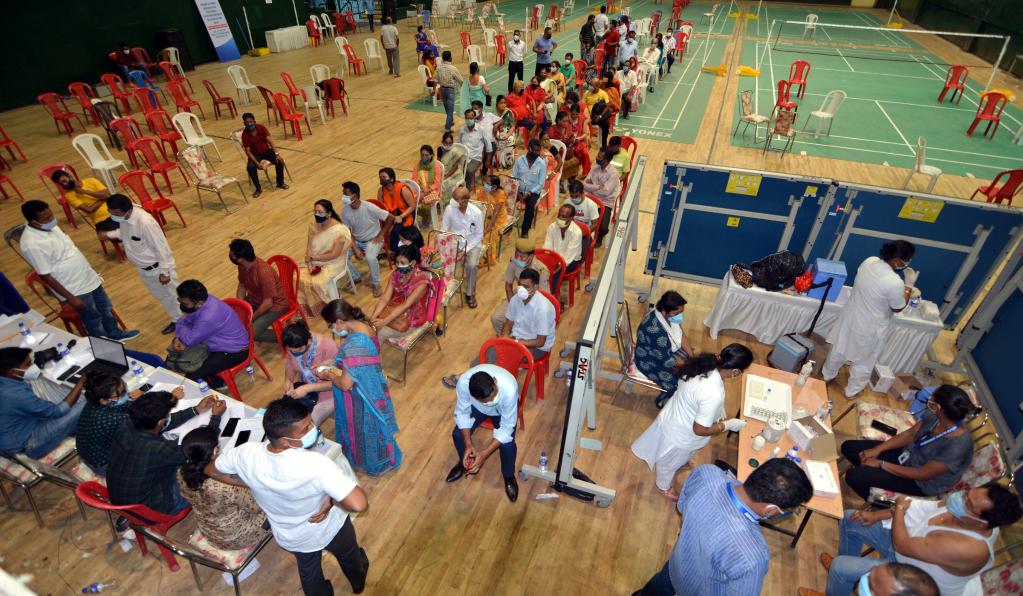 "America First" remains
In the face of the vaccine production crisis, Indian officials are trying diplomatically to get the United States to lift its export ban. Indian Foreign Minister Su Jae-in said in a post on social media that he had spoken by phone with U.S. Secretary of State John Blinken about issues including "health cooperation."
India's efforts, however, appear to have had little effect. U.S. State Department spokesman John Price stressed at a news conference that "Americans should be fully vaccinated first." A senior State Department official also said bluntly that "the primary responsibility of the Biden administration is to meet the needs of Americans."
Ironically, the leaders of the US, Japan, India and Australia, who just last month said they were willing to help India produce Coronavirus vaccines and distribute them to other countries, continue to restrict exports of raw materials, effectively impeding vaccine production in other countries.
Japan's Daily News recently wrote that the Biden administration's emphasis on achieving a certain level of mass immunization within the United States will not formally launch foreign aid. "At least in terms of vaccine distribution, Biden has inherited Trump's 'America First' line."
Liu Zongyi, secretary-general of the China-South Asia Cooperative Research Center at the Shanghai Institute of International Studies, said the U.S. ban on the export of vaccine raw materials to India would have a negative impact on U.S.-India cooperation, which also bankrupted the U.S.-Japan-India-Australia vaccine aid program.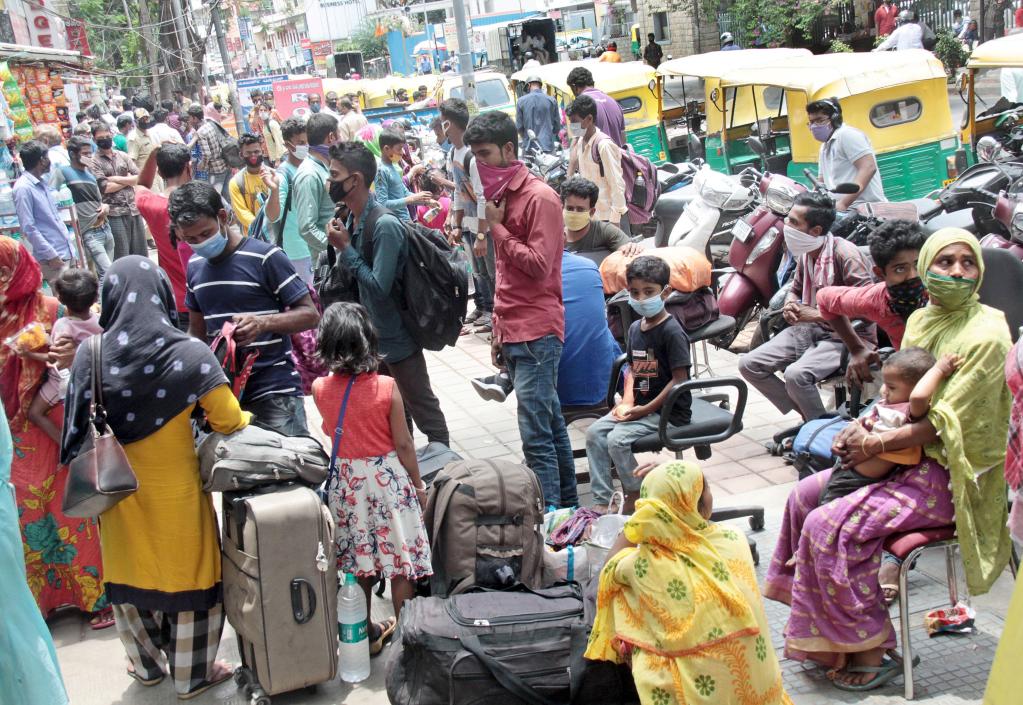 The chain reaction is dangerous
If the United States continues to "cut off supply" of raw materials for vaccine production, not only increase the difficulty of India's fight against the pandemic, in the chain reaction, the world's anti-pandemic pace is bound to be blocked.
In response to the severe outbreak, the Indian government has announced that Coronavirus vaccinations will be made available to all adults over the age of 18 across the country from May 1st, when demand for the vaccine is set to increase further. Against this backdrop, whether the U.S. lifts the ban will be crucial for India in the coming months.
The Serum Institute of India, the world health organization's largest supplier of Covid-19 Vaccine Implementation Program, had pledged to supply at least 1.1 billion doses of the vaccine, of which about 100 million were delivered by the end of May. At the same time, the Institute has also taken orders for the United Kingdom, Canada and other countries to produce AstraZeneca and other vaccines. In India, where the outbreak is strained and U.S. export restrictions are being combined, several media reports say India has halted major vaccine exports and many vaccine orders will be delayed.
The longer the outbreak lasts in India, the greater the risk that the virus will mutate and spread around the world, according to an article in the Indian newspaper Business on Thursday. While India stops exporting vaccines, countries that had hoped for them may have to wait longer.
Mr Punavala had previously warned that a US ban on exports of key raw materials would hamper global vaccination efforts and that "an export ban would effectively amount to a ban on vaccines".
Samika Ravi, a fellow at the Brookings Institution, a US think-tank, points out that limiting the supply of raw materials needed to make vaccines will cause global vaccine manufacturers to delay vaccine supplies and thus miss the timetable for fighting the pandemic.