U.S. police force enforcement is frequent, and at the same time, gun sales continue to rise. According to a report by CNN on the 24th, the number of first-time gun buyers in the United States has increased significantly this year.
According to the report, according to the statistics of the National Gun Sports Foundation, an organization related to the US gun trade, as of now, the sales volume of guns in the United States in 2020 has exceeded 15.4 million, and 1.6 million were sold in September, up 61% year-on-year. The agency predicts that the US gun sales this year is likely to exceed the 15.7 million guns in 2016, setting a new record.
Approximately 40% of guns sold in the United States in the first four months of this year were purchased by first-time gun buyers, which is much higher than the average of 24% in the past 20 years. Among them, the proportion of African Americans and women buying guns has increased significantly.
According to reports, the number of gun purchases by African Americans soared 58% in September. The National African American Firearms Federation said that since the beginning of the year, the number of members of the organization has risen by about 5,000, while the previous membership totaled about 30,000. The person in charge of the agency said that many African-Americans are worried about being attacked by white supremacists or police violent law enforcement. These are the factors that motivate them to buy guns. There are also gun buyers of African descent who said that the continuous occurrence of crimes related to the epidemic prompted them to buy guns.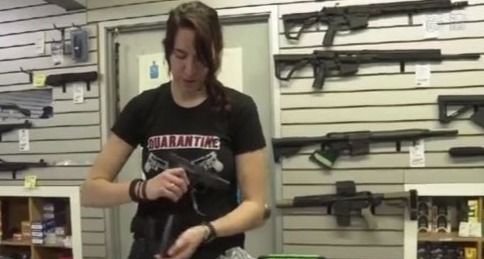 In addition, compared with the same period in previous years, the number of guns purchased by female gun buyers rose by approximately 40% in September. Kelly Pidge, a 53-year-old gun use trainer, said that frequent riots and robberies have prompted more women to choose to buy guns for self-protection. Since this year, many trainers on the use of guns have been overworked.