April 12th, local time, the Chinese government's COVID-19 vaccine handover ceremony was held in the Prime Minister's Office. Li Ming, the Chinese ambassador to Solomon Islands, signed the Chinese aid clinic vaccine transfer certificate with Calvik, Minister of Health. Solomon Islands Premier Sogavare attended and witnessed.
Ambassador Li Ming said that the current COVID-19 epidemic is still raging around the world. Only solidarity and cooperation can mankind win the final victory. Vaccines are the most powerful weapon in our hands.
The epidemic prevention and control in Solomon Islands has been effective, but the import risk in the border area has increased significantly recently.
China's anti-epidemic cooperation is a vivid portrayal of the development of bilateral relations since the establishment of diplomatic relations. It is hoped that the vaccine of the China Aid Institute can help the people of the Institute build a strong defense against the epidemic.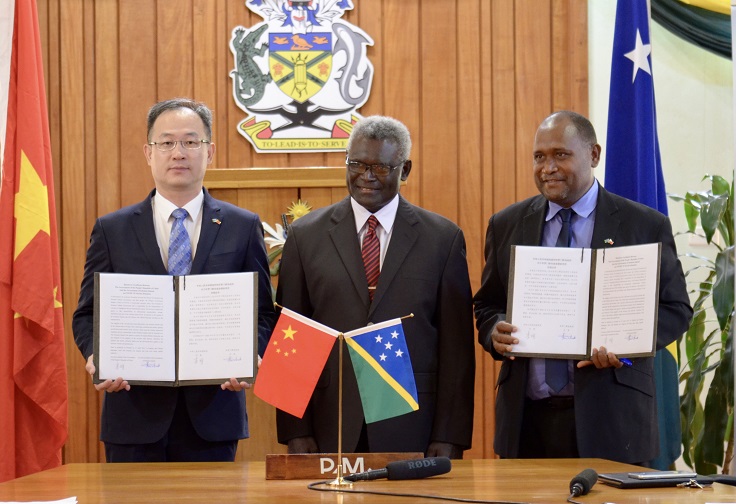 Prime Minister Sogavare and Minister of Health Calvik sincerely thanked the Chinese government for donating vaccines to the country.
They said that the vaccines of the Chinese aided institute are essential to save the lives and protect the health and safety of the people. The country cherishes friendly relations with China and is willing to work with China to continue to promote the continuous development of Sino-China relations.
The vaccine from the Chinese government aid station arrived at the station on April 11. Ambassador Li Ming, Solomon Deputy Prime Minister Melanga, Health Minister Kalvik and others went to the airport to greet and hold a welcoming ceremony.