Tom Moore, a British World War II veteran, made a decision at the age of 99: he would take a walk around his yard 100 times with a walking aid, and raise 1,000 pounds for front-line medical staff fighting the epidemic.
He did not expect that the move attracted global attention and eventually raised 38.9 million pounds.
After that, Moore continued his wonderful life: he was knighted by the Queen of England, sang at the top of the British Singles Chart, and received about 140,000 cards on his centennial birthday…
The centenarian was recently diagnosed with the novel coronavirus and died in a hospital on the 2nd of this month.
The family tweeted a picture of him walking vigorously, fixing the picture at a time when he was full of energy and ready to start his adventure.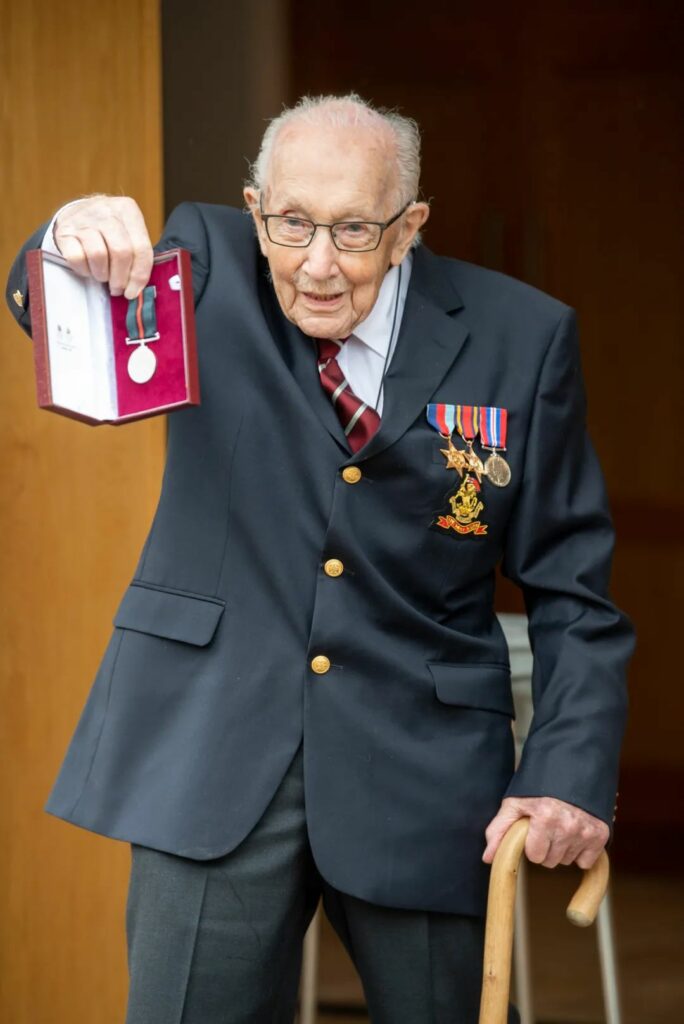 He passed away at the age of 100 years.
The Prime Minister's Office lowered the flag at half-mast.
Moore tested positive for COVID-19 on January 22, admitted to hospital treatment on January 31, and died two days later.
His daughter issued a statement: "We tell everyone with great grief that our dear father, Captain Tom Moore, has passed away."
Moore had family in the last hours of his life, the statement said. The last year of my father's life is wonderful. 
He rejuvenated and experienced many things that he didn't even dare to dream about.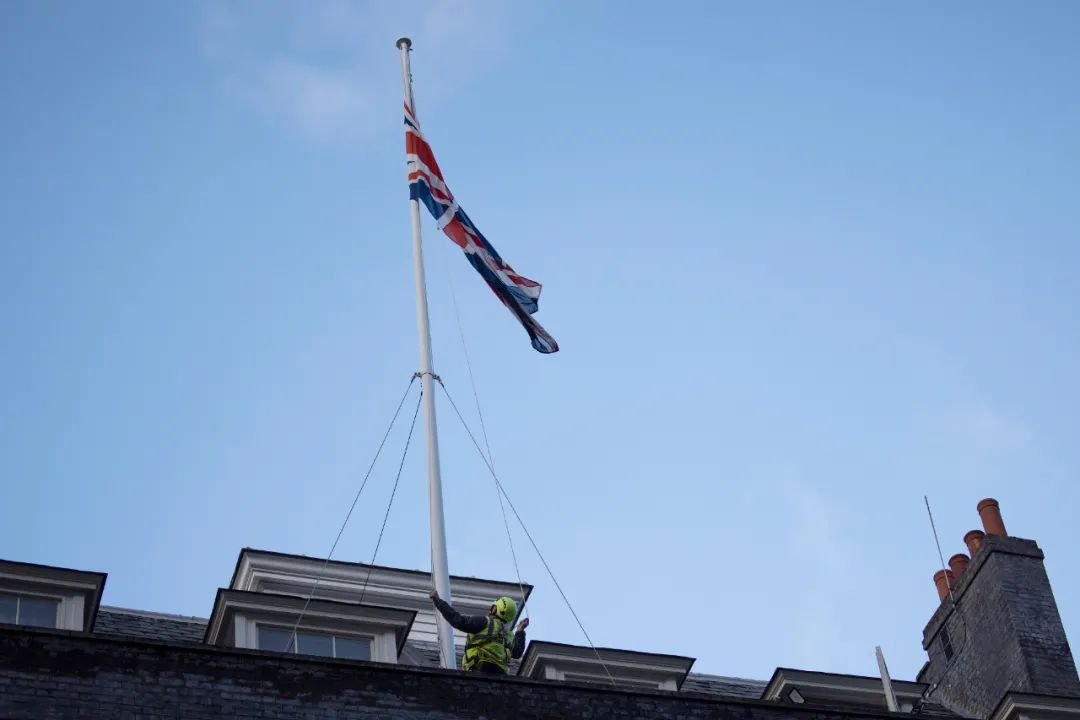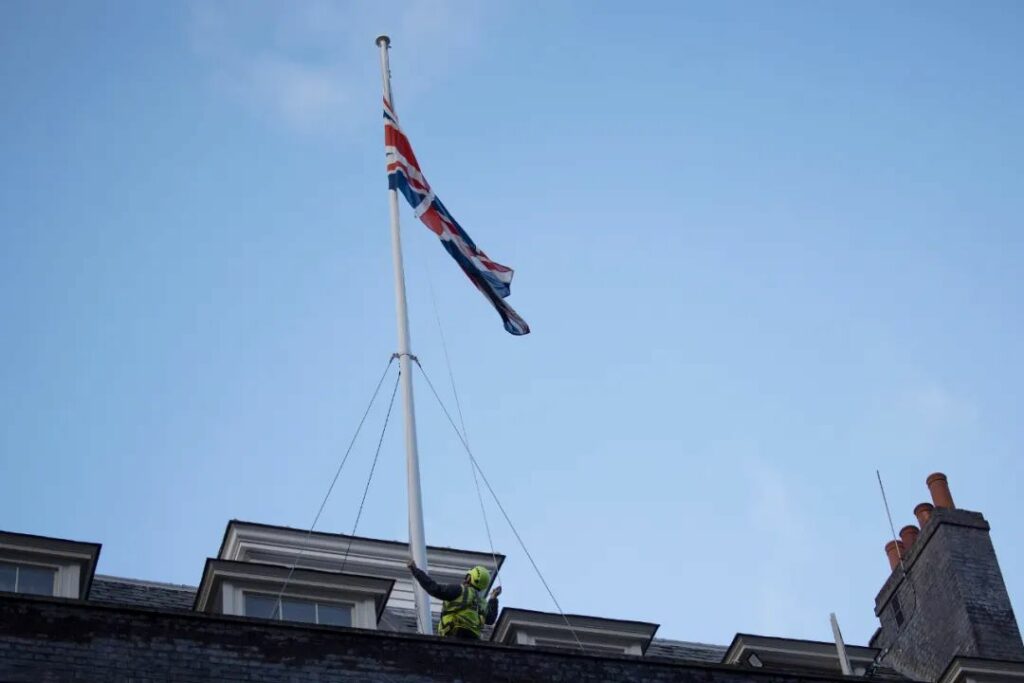 Moore has been treated for prostate cancer, skin cancer and other diseases over the past five years, and has not been vaccinated against the novel coronavirus due to complex drug use.
Upon learning of Moore's death, the British Prime Minister's Office lowered the flag at half-mast.
"Captain Tom Moore is a true hero, not only inspiring the British, but also bringing hope to people around the world," Prime Minister Johnson said.
Queen Elizabeth II of England knighted Moore last July.
Buckingham Palace said on the 2nd that the Queen expressed her condolences to the Moore family and missed "the pleasant meeting with Sir Tom".
United Nations spokesman Diarik said that United Nations Secretary-General Guterres expressed condolences on Moore's death.
Start with jokes and overcome difficulties.
Moore's feat began last April because of a joke from his family.
At that time, the family barbecued in the yard. Moore fell and injured his hip at the age of 98.
His family "challenged" the 99-year-old at this dinner party: Can he walk around the yard with a 25-meter circumference?
When Moore finished walking around, the daughter-in-law encouraged him to continue walking, and joked: Every time his father-in-law walked, the daughter-in-law would give him £1, and it would be better for his father-in-law to walk 100 laps before his 100th birthday on April 30.
Moore decided to use walking activities to raise donations for medical staff fighting against the novel coronavirus.
His daughter helped him open an account on the fund-raising website, and the initial fund-raising goal was £1,000.
Unexpectedly, Moore's trembling picture quickly became popular on the Internet, bringing courage and hope to people struggling with the epidemic.
The donation website once collapsed due to too many visits.
The old man walked 100 laps early on April 16 last year, but did not stop and continued to move forward.
People's enthusiasm for donations eventually reached 38.9 million pounds, which led Moore to the Guinness World Record for the largest number of personal funds raised by walking.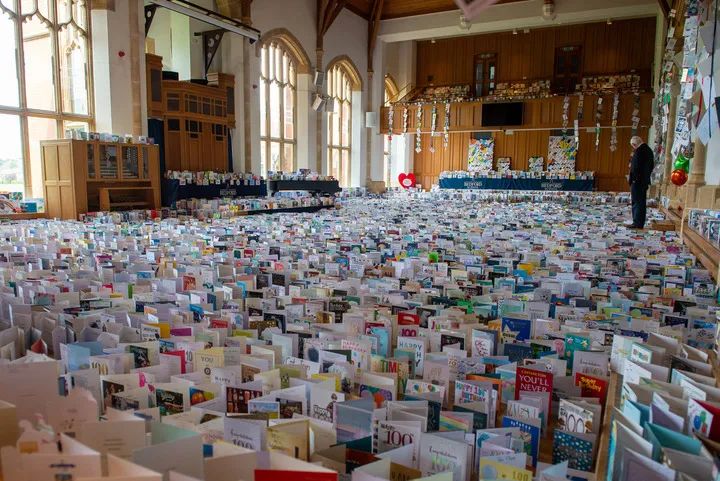 Moore lives in the village of Marston Moore Tyne, Bedfordshire, England. On his cententh birthday, the British Air Force specially arranged for Hurricane and Spitfire fighters who participated in World War II to fly over the roof of his house to pay tribute to the World War II veteran.
People around the world sent him about 140,000 cards and 6,000 birthday gifts, and the village post office was "overwhelmed" by a flood of cards and gifts.
To encourage people to tide over difficulties together, Moore covered "You'll Never Walk Alone" last year, which reached number one on the UK Singles Chart and became the oldest "singer" to reach the top of the UK Singles Chart in history.
Last September, Moore's autobiography Tomorrow Will Be a Good Day was published and quickly topped the Sunday Times bestseller list in historical biography.
Moore moved many people. As he said in an interview during his lifetime: "I want to say to those who are in a difficult situation at this moment: the dark clouds will eventually dissipate, and the sun will shine on you as usual."