According to Red Star News, after announcing the successful "capture" of Bakhmut, an important town in eastern Ukraine, Prigorzhin, the founder of "Wagner", said on the 21st that all combat tasks of the "Wagner" unit have been completed. After handing over Bahemut to the Russian government troops, all soldiers will go to the rear for a rest.
And just as the "Wagner" soldiers celebrated the victory of the "Battle of Bachmut", the first "Wagner" commander who defected to the West regretted it.
According to reports, Andrei Medvedev, the former commander of the "Wagner" who had previously applied for asylum in Norway, said that his life in Norway was not satisfactory and he wanted to return to Russia. At present, he has sought help from the Russian embassy in Oslo.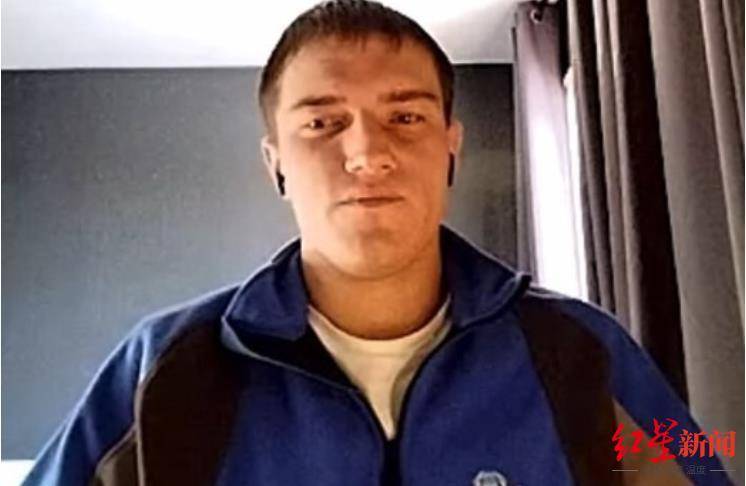 ↑ Screenshot of video posted by Medvedev on social platforms on the 18th
wanted to stay away from war and politics
But found that life can not "restart"
According to reports, 26-year-old Andrei Medvedev said in a video posted on social platforms on the 18th: "I have recently made a decision and I am ready to return to Russia. I have contacted the Russian embassy in Oslo. Help me return home." He also said that this was his own decision.
Medvedev said his life in Norway has been unable to "restart". "There was a lot of confusing stuff going on and I felt like a boy caught in a big game. I hoped my life in Norway would be smooth sailing, away from conflict and military politics, but somehow it didn't work out for me. ' he explained.
He also said in the video that he would hand over "documents that he thought would make it easier for him to return to Russia," adding that returning could be life-threatening. "We'll see what happens in Russia. If they kill me, it's okay. If they keep me alive, thank you," he said.
According to reports, Norwegian authorities have yet to comment on Medvedev's statement. In response, the Russian embassy in Norway confirmed to RIA Novosti that staff did receive Medvedev, "as part of normal consular functions." "The issue of his return to Russia will be resolved in accordance with Russian law," said Timur Chekanov, the embassy's press attache.
"First Wagnerian commander to defect to the West"
Arrested for being involved in a bar brawl
Andrei Medvedev was detained on Jan. 13 after illegally crossing Russia's border with Norway, and Norwegian authorities said he was seeking political asylum. Immediately afterwards, Prigorzhin, head of the "Wagner" group, confirmed on social media that Medvedev had served in "Wagner", but he "should be prosecuted for trying to abuse the captives."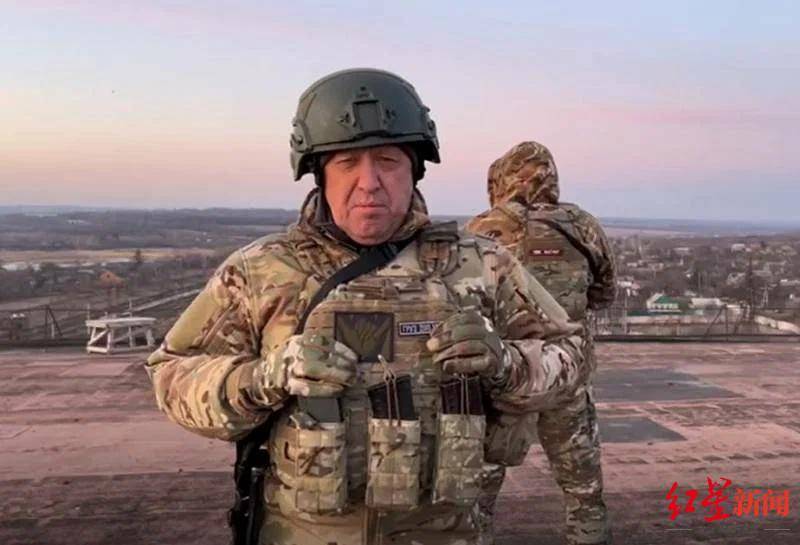 ↑ "Wagner" founder Prigorzhin
After being noticed by the Western media, Medvedev showed up and told about his experience. He claimed that he joined "Wagner" on July 6, 2022 and signed a four-month contract with a monthly remuneration of 250,000 rubles. On July 16, 2022, he was sent to fight near Bakhmut as the commander of the 1st Squad of the 4th Platoon of the 7th Commando Detachment.
In Bakhmut he saw "bravery on both sides" but more fear, "It was a mess [over there]. The road to Bakhmut was littered with the dead bodies of our soldiers…I see A lot of friends died." He also claimed that he witnessed two "deserters" who didn't want to fight being shot dead in front of new recruits.
What he witnessed in Ukraine gave Medvedev the idea of ​​"defecting". He said he didn't want to go back to Russia after seeing troops reduced to cannon fodder on the sixth day of fighting in Ukraine. After the expiration of the four-month contract, he refused the request for an extension of his service and left "Wagner".
In January, Medvedev crossed the Arctic border from Russia to Norway to seek asylum, saying "he feared for his life". As "the first Wagnerian commander to defect to the West", Medvedev's experience has attracted a lot of attention and made headlines in the global media. However, life in Norway was not as smooth as he imagined.
↑ In January this year, Medvedev was interviewed in Norway
On February 22 this year, Medvedev was involved in a brawl in a bar in central Oslo and was suspected of assaulting the police during his arrest. According to police, he was "obviously intoxicated" and "in a fighting condition." Not only that, but he was also found carrying an air gun, in violation of local laws.
In April this year, Medvedev admitted in court that he drank too much alcohol that night and got into a fight with someone, but rejected the charge of assaulting the police. In the end, he was sentenced to 14 days in prison, suspended for two years. Medvedev said after the verdict that he is learning Norwegian and hopes to obtain asylum as soon as possible.
In addition, Medvedev was also arrested in Sweden in March. He claims he crossed the border to buy cheaper cigarettes, but did not know he could not leave Norway while his asylum claim was being processed.
Original title: "The first Wagner commander who defected to the West" regrets: I can't restart my life in Norway, and I have contacted the Russian embassy to help return home