On the evening of the 14th local time, the U.S. Embassy in Israel posted a message on social media, saying that Hady Amr, the U.S. deputy assistant secretary of state for Israeli-Palestinian affairs, had arrived in Tel Aviv, Israel. The source said his trip was aimed at recognizing Israel's "right to self-defence" while working to bring about a sustainable calm between Israel and Palestine. "Israelis and Palestinians should enjoy equal freedom, security, dignity and prosperity," the source said.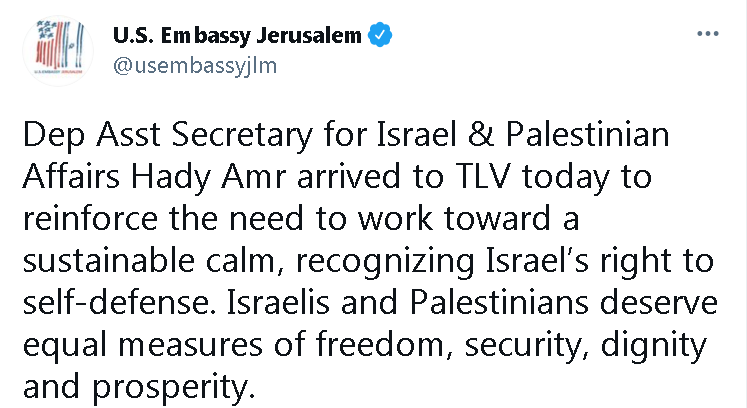 Screenshot of social media messages from the U.S. Embassy in Israel
According to local international and Israeli media, Hady Amr is expected to hold talks with representatives of government agencies such as the Ministry of Foreign Affairs and the Ministry of Defense, and will participate in negotiations with Israeli, Palestinian and United Nations officials with a view to reaching a ceasefire agreement.