According to CNN on February 22nd, the cumulative number of coronavirus deaths in the United States exceeded 500,000 local time. U.S. President Biden, First Lady Jill Biden, Vice President Harris and her husband Doug Emhoff observed a moment of silence at the dead at the White House, where 500 candles were lit outside the White House.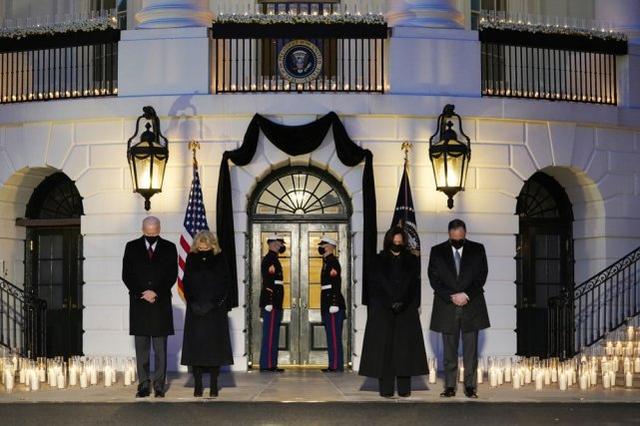 Some U.S. media said that this figure is roughly equivalent to the total number of deaths in the United States in World War II, the Korean War and the Vietnam War.
The death toll in the United States in World War II was recorded at about 405,000, 58,000 in the Vietnam War and 36,000 in the Korean War.
Biden called the milestone of more than half a million people in the United States from the coronavirus "heartbreaking" and called on the United States to unite to fight the epidemic.
He said, "What we lose are excellent people." He described the grief of the loss of a loved one based on his experience, but also expressed optimism, telling the American people: "We will get through this, I promise you."
Biden said, "We ask you to join us in commemoration. In this way, we can recover. Look for goals and keep working to show that there is still light in the dark. This country will smile again.
The country will once again usher in sunny days. This country will be happy again. I also ask us to take action, stay vigilant, social distance, wear masks, and get vaccinated."
Biden also warned that complacency will pay a price in the face of such a huge loss. He said, "Although we have been fighting this epidemic for so long, we must resist becoming numb to sadness. We must resist seeing every life as only statistics, or something vague, or news content.
Biden also said, "As a country, we cannot and must not let this situation continue. We must put an end to political activities and disinformation that divide families and communities.
We must fight together as a nation and as the United States of America."
According to the report, in memory of the deceased, Biden also issued a presidential proclamation on the afternoon of the 22nd, ordering all federal construction and military posts in the United States and abroad to fly at half-mast for five days.
About a month ago, Biden and his wife, Vice President Harris and her husband also attended a ceremony at Lincoln Memorial on the eve of Inauguration Day to pay tribute to 400,000 Americans who died from the novel coronavirus.