Marjorie Taylor Green, a Republican congressman in the United States
According to the Hill, U.S. President Biden was sworn in on the 20th.
On the 21st local time, U.S. Republican Congressman Marjorie Taylor Greene said that he had submitted an impeachment clause against Biden.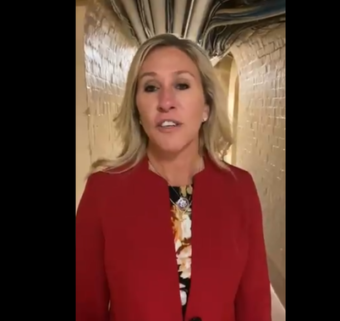 According to the report, the relevant documents specify any impeachable crimes committed by Biden, but the media has not yet obtained this document.
However, Green said that the documents accused Biden of abusing his power during his presidency and allowing his son Hunter to serve in an energy company in Ukraine.
"President Joe Biden is not fit for the presidency." "President Biden has proven he will do whatever it takes to save his son Hunter and feed his family with the cash of corrupt foreign energy companies," Green said in a statement.
The Hill mentioned that Green had previously predicted last week that she would file articles of impeachment against Biden the day after taking office.
According to the local media Fox 5 in Washington, Green, as a newly elected Republican congressman from Georgia, Green had previously supported former President Trump.
Hours after the House voted to impeach Trump last week, Green announced that he would impeach Biden.
The Hill said Biden had denied taking his son's business interests into account in making any policy decisions on Ukraine.
In addition, Senate Republicans investigated the Bidens' corruption allegations last year and found no evidence of misconduct by the current president.
The report released last September also found no evidence that Hunter Biden's work for Ukrainian companies affected U.S. foreign policy.
On January 20th local time, President-elect and Democrat Biden was sworn in as the 46th President of the United States in Washington.