February 8, the Chinese government's handover ceremony of the Chinese government's assistance to Laos coronavirus vaccine was held in Vientiane, the capital of Laos.
Pankan Vipawan, member of the Political Bureau of the Central Committee of the Lao People's Revolutionary Party and Vice President of the State, Jiang Zaidong, the Chinese Ambassador to Laos, and representatives of relevant departments of China and Laos attended the ceremony.
At the ceremony, Chinese ambassador to Laos Jiang Zaidong handed over the Chinese-aided coronavirus vaccine to Pankhan Vipawan on behalf of the Chinese government.
On behalf of the Lao Party, Government and people, Pankan Vipawan expressed his heartfelt thanks to the Chinese Party and Government and the brotherly Chinese people for their long-term assistance to Laos.
He said that this aid reflects the care of the Chinese party, government and people for the Lao Party, government and people, and is a true embodiment of the comprehensive strategic partnership between Lao China, the "four good relations" and the community of destiny between Lao and China.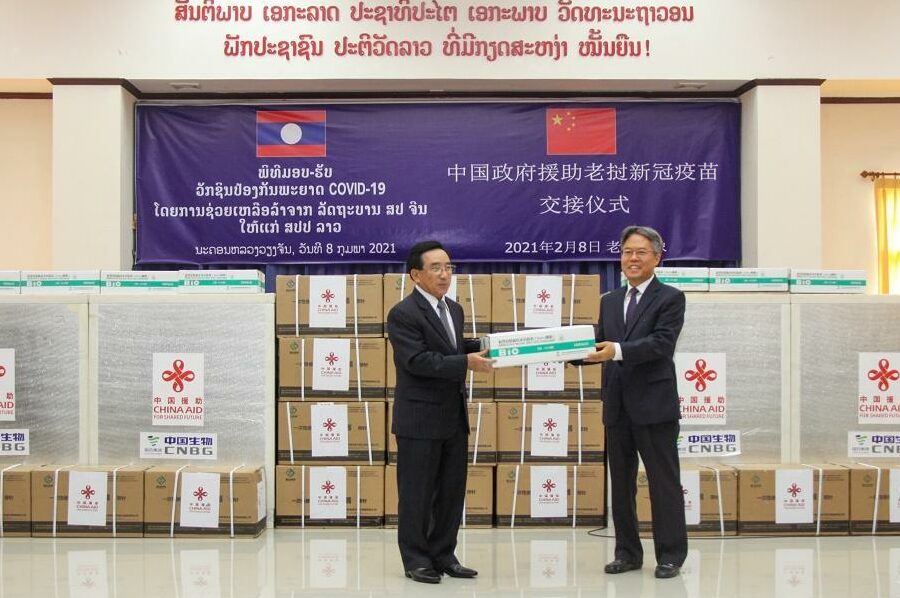 Pankan also said that Laos had previously vaccinated some high-risk people in China without adverse reactions, proving the high quality, safety and effectiveness of the Chinese vaccine.
Next, the old side will give priority to vaccinated Chinese vaccines for medical staff, customs staff, etc. Lao Fang will give maximum benefit to the Lao people with the vaccine aided by China.
In the early morning of February 8th, local time, the coronavirus vaccine provided by the Chinese government to Laos arrived at Vientiane Wadai International Airport, the capital of Laos, and Laos became one of the first countries to receive Chinese vaccine assistance.
According to the data of the Lao National Epidemic Prevention and Control Commission, as of February 7, there were 45 confirmed cases of COVID-19 in Laos, 41 cases have been cured and discharged from hospital, and there have been no deaths.