MAY 17 2021 A KENTUCKY MAN DROVE TO 143 MPH UNTIL HE RAN OUT OF GAS AND WAS ARRESTED AFTER POLICE CHASED HIM.
On the afternoon of May 15, a man drove east to Blueberry Park Road at a speed limit of 143 mph, and the Nelson County Sheriff's Department in Kentucky was ordered to chase the vehicle immediately, but police chased him for a long time until the man ran out of gas and stopped at the side of the road, ABC News reported.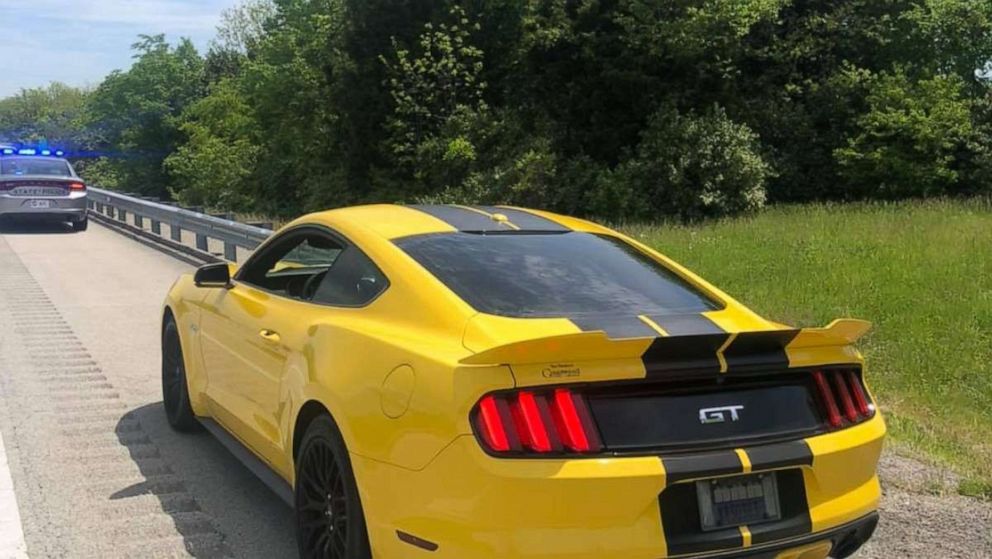 The man, 47, was identified as Steven Alford, the report said. The Nelson County Sheriff's Office wrote on social media: "After the man had been chased by the police for a long time, the gas ran out and the car came to a stop.
But Alford stopped and refused to get out of the car, and the local sheriff and police arrested him. Alford has been taken to Nelson County Jail on charges of speeding, resisting arrest, reckless driving, improper overtaking, and vague license plates. Police are currently looking for witnesses.