January 13, the Government of Morogoro Province of Tanzania, China Agricultural University and Sukoin Agricultural University of Tanzania jointly held an online exchange meeting on the China-Tanzania cooperation "Small Technology Harvest" corn production increase project.
The purpose of the exchange meeting is to further deepen bilateral cooperation and commend the 10 best agricultural extensionists who have taken root at the grassroots level, served African farmers and improved the local people's livelihood in the "small technology harvest" project.
Each of the ten agricultural extensionists was rewarded with a motorcycle.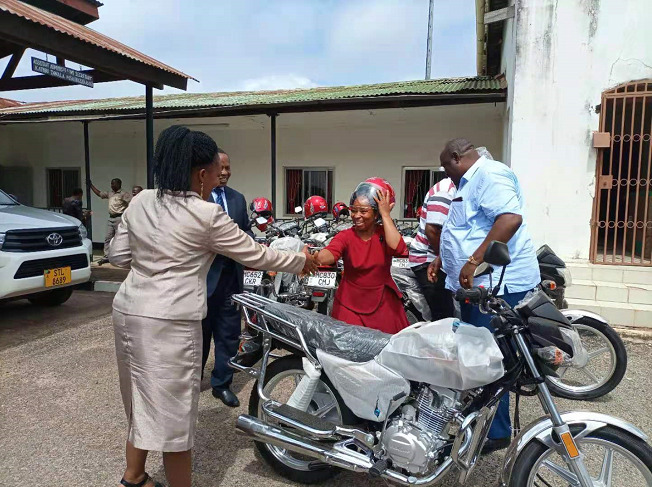 Affected by the epidemic, Chinese agricultural experts have been unable to go to Tanzania to participate in the corn production increase project since 2020, but China and Tanzania have been continuing to promote in the form of WeChat, email, "cloud conference" and other forms, distributing seeds to project demonstration households, and maintaining follow-up with the local project team at any time, ensuring that The harvest of land farmers has not been affected.
And such remote guidance depends more on these agricultural extension workers stationed in the village all year round. It is with them that China's agricultural technology can be rooted in Africa and bear fruit in poverty reduction.
At present, the project has entered 10 villages in 7 districts in Morogoro Province, Tanzania. More than 1,000 farmers are using China's agricultural cultivation technology.
Because China's seed technology has grown, it has changed the predicament of the original family and played an example for other farmers who have not yet participated in the project.