According to the South Korean Mountain Forest Agency on February 21, local time, the wildfire in Jingshan County, Gangwon Province, northeast South Korea, was put out after burning for 18 hours.
The Mountain Forest Department, together with the fire department, local self-government groups and the army, put in 14 helicopters, including 3 super-large helicopters and 5 large helicopters, 33 fire trucks and more than 400 manpower to participate in the fire fighting work, and controlled the fire on the morning of the 21st local time.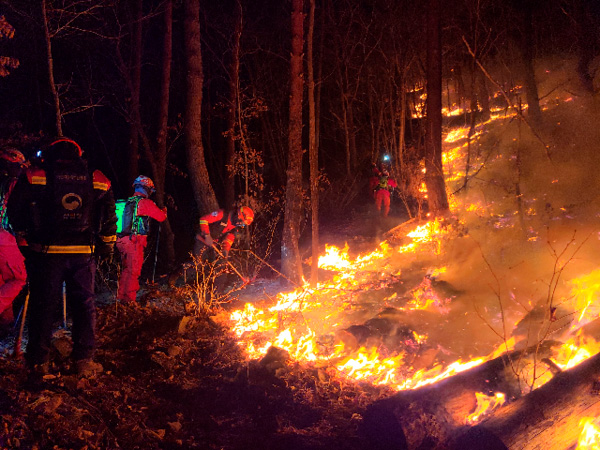 According to preliminary estimates, the wildfire burned about 12 hectares of forest, but fortunately, there were no casualties.
The Mountain Forest Service plans to work with the Gangwon Province government and the fire department to investigate the cause of the wildfire.
The Mountain Forest Service initially believes that the fire occurred from farmland near the house.