After being delivered to the Russian national air force for use, the new generation of Russian fighters, the Su-57, has attracted the attention of "foreign customers".
The Russian military technical cooperation department stated that it had received requests from foreign customers to import Su-57E multi-purpose fighter aircraft
According to a report by TAS on February 22, an official spokesman for the Military Technical Cooperation Service of the Russian Federation told TAS that the department had received information from foreign customers about importing Su at the Abu Dhabi International Defense Exhibition 2021 (IDEX-2021).
Some requests for the -57E multi-purpose fighter jet.
The spokesman said: "We have received a request from foreign customers to import Su-57E multi-purpose fighter aircraft, but this request does not come from the Middle East.
However, foreign customers in the region have also shown interest in the plane."
The spokesman said that the highest priority of the Russian aviation industry at present is to supply Su-57 aircraft to the Russian Ministry of Defense.
However, if our foreign partners are interested, we are ready to start discussing this topic."
Earlier, on the eve of the opening of IEX, Alexander Mikhev, general manager of the Russian Defense Export Company, said that Russia was negotiating in many countries on the export of the Su-57E and was willing to provide the Su-57E to strategic partners.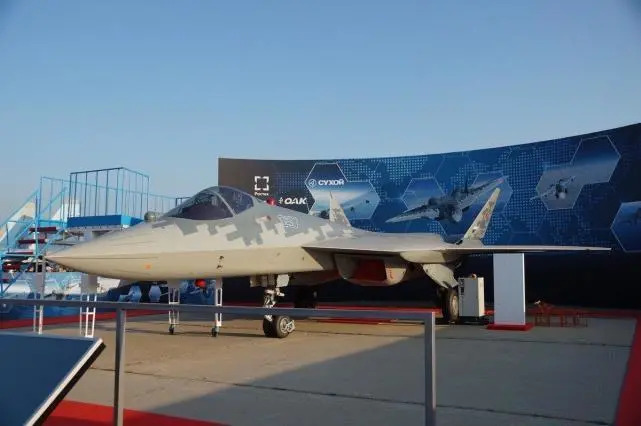 Mikhyev said: "We are currently in preliminary consultations with some countries on the supply of the fifth-generation multi-purpose fighter Su-57E.
If Russia's strategic partners are interested, the Russian Defense Export Corporation will be willing to provide them with the Su-57E."
The Su-57E is an export model of Russia's new generation of fighters, Su-57.
In 2019, Russia approved the export of Su-57 fighters. Subsequently, there were continuous news from Russia that "many countries" were "interested" in the Su-57E.
However, so far, the Su-57E has not been released from the warehouse. Oh, order.
At the 2021 Indian Air Show, Russia also showed a full-size model of the exported Su-57E fighters.
Victor Kradov, then head of international cooperation and regional policy at the Russian State Technology Group, said that several foreign customers showed "strong interest" in Russian Su-57E fighters.
In recent years, the Su-57 project has progressed smoothly.
On December 26 last year, Russia announced that the Southern Military Region combat force of the Russian Air Force had received the first mass-produced Su-57 fighters.
Compared with the prototype, the mass production Su-57 with the number "Blue 01" is equipped with the 101KS "Atoll" series of photoelectric sensors, and the details have also changed.
This marks the official entry of the Russian Air Force into the "five-generation aircraft era".