Source: WalesOnline
rugby legend JJ Williams dead
According to BBC news on the 29th local time, the legendary Welsh rugby star JJ Williams
(John James Williams) died of illness at the age of 72.
Williams has scored 12 touchdowns (the highest scoring method in rugby)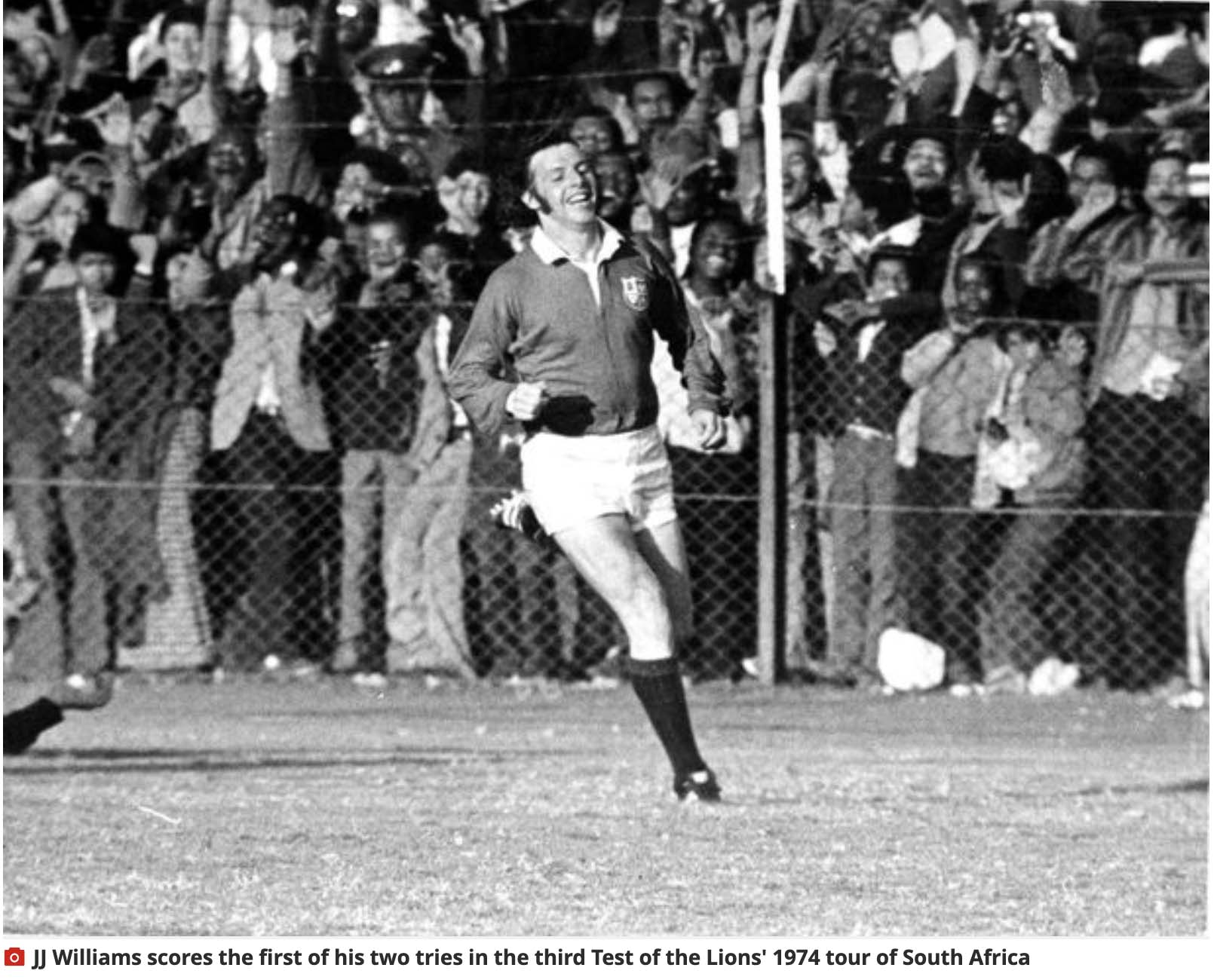 for Wales in 30 games, won the Grand Slam in 1976 and 1978, and won in 1976 and 1979.
Four times "Triple Crown" champion.
Williams is one of the best rugby players in the world, and his initials "JJ" are well known in the rugby world.