New York Gov. Andrew Cuomo, who has collapsed amid repeated sexual harassment allegations, was hit hard Wednesday. New York Attorney General James Comey released a lengthy report that day confirming that Cuomo sexually harassed 11 women, including touching, kissing and hugging, and making inappropriate remarks. The report caused an uproar in American politics.
Republicans didn't let go of the opportunity to lash out at Cuomo, who was even called a "shadow president" when Trump's failure to fight the epidemic sparked
outrage. Democrats were also scrambling to draw a line under him, and President Joe Biden, who once praised Cuomo as the "gold standard," was quick to call for His resignation. However, Cuomo insisted he was innocent and even proved his innocence with photos of Biden and Obama hugging and kissing others. So far, Mr. Cuomo has not expressed any intention to resign.
"This is what I learned from my parents, in order to convey warmth."
In the elevator at his Manhattan office, Cuomo stood behind the female state trooper in charge of keeping him safe, his fingers sliding from her neck to her back, and saying two words: "Hey, you!" "Sometimes he would ask her why she didn't wear a dress. " Why pursue marriage after your libido has declined? "Can I kiss you?" This is one of the sexual harassment cases disclosed in the report. The New York Times says the 165-page report is the most comprehensive account yet of Cuomo's misconduct and details how it has become more and more vicious.

During the five-month investigation, investigators spoke with 179 people and reviewed 74,000 pieces of evidence. The evidence paints a "deeply disturbing but clear picture" of Cuomo using his position at work to sexually harass multiple women. The report said Cuomo created a "toxic environment for women" by subjecting young women to "unconscionable physical touching, sexual language teasing and overly intimate hugs and kisses."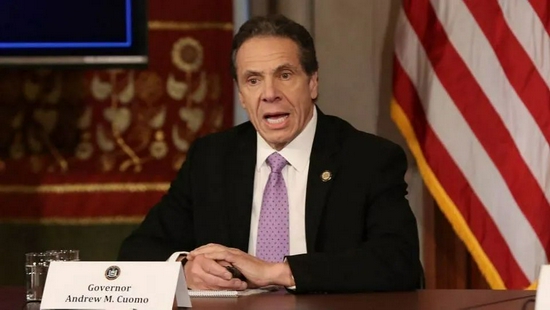 The report says Cuomo tried to "normalize" his sexual harassment in the work environment. The female staffers are "divided by fear and flirtation" and bosses can switch between intimacy and intimidation, while his top aides seem to focus only on the governor's reputation and personal comfort. A woman has been retaliated against for coming forward to accuse Cuomo of sexual harassment.

Attorney General James Comey said Wednesday that the evidence provided by 11 harassed women is completely credible and that Cuomo's actions have violated several federal and state laws. After the report was released, Cuomo quickly hit back, vehemently denying the allegations. He posted a pre-recorded 14-minute video on YouTube and displayed the response in video, audio and text on the New York state government's official website. In a slightly cluttered monologue, Cuomo denied most of the report's major findings, saying he never touched anyone inappropriately or engaged in inappropriate sexual advances, the New York Times reported. "I'm 63 years old, and my whole adult life has been in the public eye."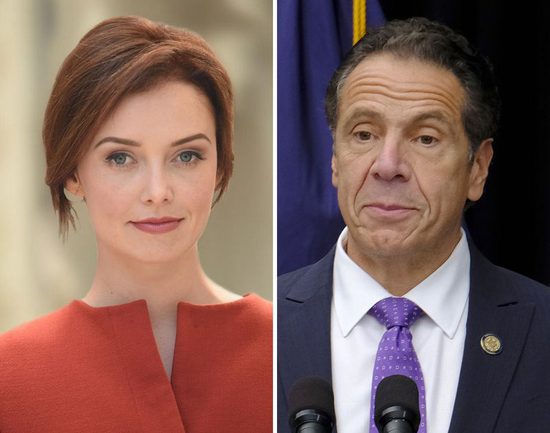 According to an editorial in the Washington Post, Mr. Cuomo seems to think he can weather the scandal with his peculiar bluff and bullying style, stay on as governor and even run for a fourth term. He suggested that the accuser's motives were political or hostile, and attacked the investigation as a tactic used by opponents to prepare for the gubernatorial race. Moreover, he tried to portray his actions as simple, old-fashioned acts of love. In the response video, he criticizes people for "weaponizing" everyday interactions. The New York Times ran a front-page photo of him stroking and kissing a woman at a wedding, "and that's not front-page news at all," Cuomo said. "I learned it from my parents, and that's all I can do to convey warmth."
Mr. Cuomo's lawyer, Mr. Glevin, issued an 85-page statement Wednesday in which all but 26 pages defended his actions in words, including photos of Mr. Cuomo hugging Pelosi and kissing Mrs. Clinton on the cheek, as well as tweets accusing Mr. Cuomo's female staff of praising him. As if to prove that Cuomo was doing nothing more than what everyone was doing, the statement also posted a number of photos of other U.S. officials "close interactions" with others, including Biden hugging Vice President Harris, former President Barack Obama's face-to-face ceremony with German Chancellor Angela Merkel, and former President George W. Bush kissing talk show queen Oprah On the cheek.

Of the 11 accusers, Cuomo responded only to his administrative assistant, Bennett, and another anonymous woman. Mr. Cuomo said Mr. Bennett confessed to sexually assaulting him, admitting that he did ask Mr. Bennett "questions that he wouldn't normally ask," but that she misread his motives and remarks. "He tried to tell me about people who were sexually harassed and in a relationship with the teacher, " Bennett said Wednesday night, excoriating that Cuomo wasn't trying to help her through, but just to sleep with her, and that his reaction to the report was like a "circus show."
Biden once praised Cuomo as the "gold standard"
The report casts a shock bombshell on American politics. According to One Week magazine, all political factions have come forward to demand Mr. Cuomo's resignation. Republican Congressman Stefanique said Cuomo should be arrested, "this is a dark moment of moral decay." 3, at least 55 of New York's 63 members of the Senate said they would launch an impeachment motion to remove Him if he refused to resign.
"When Cuomo got into trouble, Democrats across the country were anxious to draw a line under him." CNN reported that New York Mayor Beth Howe on Wednesday lashed out at Cuomo for being "disgusting" and called his actions "textbook-level sexual harassment and assault" that must be immediately stepped down and criminally responsible. House Speaker Nancy Pelosi, a longtime ally of the Cuomo family, also called for Comey's resignation. The New York Times commented that in recent years, Democratic leaders have generally abandoned those in the party accused of assault or harassment, asked them to resign and replaced them with another Democrat.

Asked Wednesday if he would ask Cuomo to resign, Biden gave a positive answer. FoxNews.com said Biden praised Cuomo's "excellent" fight against the epidemic last year, describing him as a "gold standard." In February, the White House refused to retract Biden's claims, despite the governor's deep scandal. After the report was released, conservatives lashed out at Biden on social media.
Attorney General James 3 said her investigation is civil in nature and there will be no criminal proceedings. Clark, the lawyer in charge of the investigation, suggested that the plaintiffs could file a civil suit. The political question is whether Mr Cuomo can survive the disappearance of his allies. "The powerful have never flinched." A satirical CNN commentary said that political figures are often "rewarded" for their lack of shame. Maybe Cuomo really believes he's innocent. When Clinton was accused of something like that, he thought so. When accused of sexual harassment by multiple women, Trump claims to be the target of "political persecution." Denial, diversion, refusal to resign or compromise, Cuomo is using a script written by his predecessors.

Cuomo's departure does not mean that the problem is solved
Cuomo, who was portrayed as a "star governor" in the outbreak, tried Wednesday to rekindle the public's impression. He concludes the video by saying that New York State has gone from having the highest rate of new coronavirus infection in the country to the state with the lowest infection rate, "we have a lot of work to do and still need to deal with the new crown virus." The New York Times commented that Mr. Cuomo had been a shrewd political manipulator for years, rising within the party with his keen instincts, careful calculations and family reputation, but that he was also known for his political bullying. With these qualities, however, Cuomo became an "efficient" politician.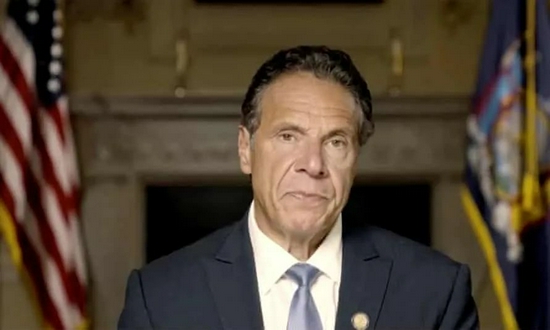 For much of the Trump era, Mr. Cuomo portrayed himself as a loving, capable man to replace the madness of Washington, the Guardian reported. But a new review of new pneumonia outbreaks in New York State suggests that the Cuomo administration deliberately underestimated the death toll in nursing homes, possibly in an effort to consolidate the governor's lucrative political position. Last summer, Mr. Cuomo spoke at the Democratic National Convention and signed a $5.1 million contract to publish a memoir about his handling of the outbreak, according to the Wall Street Journal. James' office is independently investigating whether Cuomo used state resources in the matter.

The Washington Post commented that, whether he admits it or not, Cuomo is dead. But his absence does not mean that the problem has been solved.