According to a report by Russian TV Today (RT) on the 28th, a disturbing new report recently exposed the shameful behavior of Australian special forces soldiers in Afghanistan, accusing them of torture and murder in this war-torn country, and concealing them. evidence.
Australia's "The Age" reported that when elite Australian Special Air Service (SAS) soldiers attacked villages in Afghanistan, they brought terror and death. According to the report, the special forces "will take the men and boys away and interrogate them, that is, tie them up and torture them."
When the SAS forces leave, "people will find that these men and boys are dead, some of their heads They were shot, and some were blindfolded and had their throats cut.
These are all confirmed claims." The newspaper compared these war crimes by the Australian Special Forces to the My Lai massacre in the Vietnam War and the abuse of prisoners in Abu Ghraib prison by the US military.
According to The Times, this report was commissioned by the then commander-in-chief of the Australian Army, Angus Campbell, in 2016. It was compiled by defense consultant Samantha Krumpworth based on interview testimony with soldiers and whistleblowers.
These people told Krumpwarts some terrible stories about "match killings and bloodthirsty". A forthcoming report of the inspector general on war crimes written by senior Australian judge Paul Brilledon confirms some of these incidents.
For example, the report stated that on one occasion, two 14-year-old boys accused of sympathy for the Taliban had their throats cut, and their bodies were bagged and thrown into a nearby river.
In other incidents, unarmed Afghans were shot from behind while escaping. The report pointed out that the war crime allegations made against NGOs and SAS personnel were rejected by the leadership of the Australian Special Forces in Afghanistan.
Allegedly, soldiers involved in these crimes covered up the crimes and hoped that their comrades would remain silent. At the same time, the perpetrators "feeling gloat" for their killing.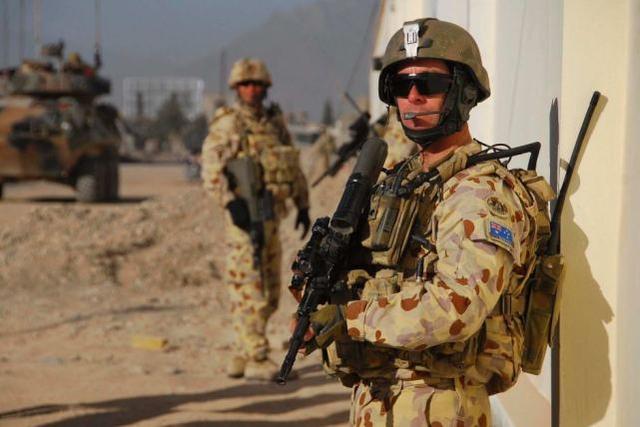 An eyewitness recalled, "Soldiers would do bad things to integrate into the team. This became part of the joke." A source told Krumpworth that, despite the gruesome details in the report, the Australian soldiers still Will envy British and American soldiers.
He said, "No matter what we do, I can tell you that the British and American soldiers are doing much worse. I see our young people standing aside, envious of what they do, and seeing how American soldiers torture others. ."
The report stated that most crimes were committed by a small group of patrol commanders. The Times said that Brileyton's investigation revealed the same situation. He will hand over the war crime charges against some of the soldiers to the Australian Federal Police, and the Australian Department of Defense will challenge these charges.
The Australian army has been deployed in Afghanistan since 2001 and ceased combat operations in 2014. About 150 Australian soldiers and civilians remain in Afghanistan to provide support and advice.