"We are a military home and have lived almost all over the country. I heard about snow early on, but I didn't expect it to be like this. It's a challenge I've never faced." Claudia Rhimes, who lives in San Antonio, Texas, said.
At present, many parts of the United States are suffering from an unprecedented winter storm. According to CNN, extremely cold weather has killed at least 38 people in the United States, and millions of families and businesses are facing water and power outages, and the heating system has been seriously affected.
Among them, the disaster situation in Texas is more serious. As of February 19 local time, nearly 240,000 households and businesses in Texas had not resumed power.
Meanwhile, extreme weather has caused nearly three-quarters of the land on the mainland of the United States to be covered with snow, roads in many places are impassable, and the process of vaccination and distribution of coronavirus vaccine has been disrupted.
A new round of storm is coming.
At present, winter storms are raging in the United States, causing power outages in many places.
According to PowerOutage.us, as of February 17 local time, more than 3.1 million households and businesses in the United States had been out of power, of which 2.6 million were severely affected Texas.
According to the Texas Tribune, the winter storm caused record low temperatures in many parts of Texas, the temperature in Dallas, the third largest city in the state, which was as low as minus 19 °C, the lowest temperature since 1930.
On February 18th local time, the Texas Electricity Reliability Commission (ERCOT) said in a statement that a cooling that began on February 14 paralyzed the power system, affecting 90% of the state.
Although power supply has been restored in some areas, in order to ensure the stability of the power grid, it will be powered in turn in the next few days. As of February 19 local time, nearly 238,000 families and businesses in Texas still had power outages.
In this case, electricity prices in Texas soared wildly. According to ERCOT, the wholesale electricity price in Texas exceeded $10 per kilowatt-hour earlier this week, equivalent to 65 yuan per kilowatt-hour, up nearly 200 times compared with the usual electricity price.
The Washington Post pointed out that as early as 1989, the federal government warned Texas of the need to use cold treatment of power equipment to cope with cold weather emergencies.
In 2011, the Federal Energy Regulatory Commission (FERC) issued a report warning Texas power companies and regulators of the need to adopt Take action. However, this series of warnings has been ignored.
Extreme weather also affects the local water supply. Due to cold and low temperature weather, water pipes burst, wells freeze, and insufficient power supply also lead to the inability of the hydraulic system to operate.
Water outages began to occur in some parts of Texas.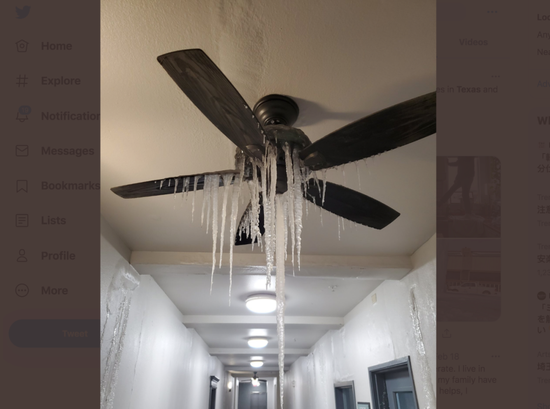 A spokesman for the Texas Environmental Quality Commission said that as of February 18 local time, more than 800 public water systems serving 162 counties in the state had been interrupted, affecting about 13.1 million people.
Meanwhile, severe weather conditions in many parts of the United States have caused roadblocks, affected the transportation of coronavirus vaccines, and some clinics have had to cancel vaccination appointments.
What's more worrying is that the next wave of snowstorm is coming.
According to the National Weather Service, winter storms formed in the south may have significant effects, and the coastal areas from the Great Plains region from the south to the east will be shrouded in snowstorms.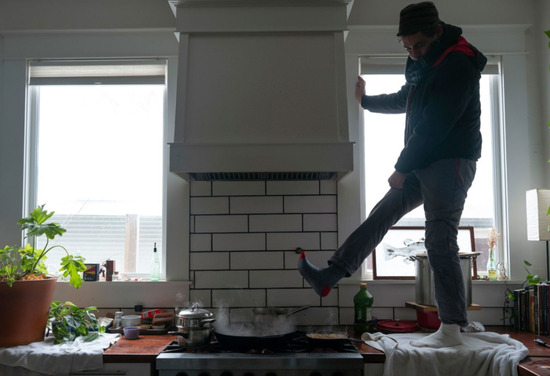 Texas senator criticized for flying to Mexico for vacation
According to CNN, as of February 18 local time, winter storms or harsh conditions have killed at least 38 people in the United States, including 15 Texas people from carbon monoxide poisoning.
On the same day, Jed Vardy, spokesman for the Herman Health System in Houston, Texas, also said that there have been more than 100 carbon monoxide poisoning incidents in Houston since February 15.
CNN pointed out that in the cold and power outages, Texas people began to scramble to find alternative heating methods, thus turning to unconventional heating methods. Some people live in cars or stay near fireplaces, which will lead to a surge in the risk of carbon monoxide poisoning.
However, against this background, Texas Republican Senator Ted Cruz was exposed to go on vacation to Cancún, Mexico.
The news was first exposed by netizens on February 17 local time, and the caption said, "When Texas is facing the worst energy crisis in history, Cruz and his family are on their way to Cancún."
On February 18, local time, Cruz returned to Houston and delivered a speech, "On the one hand, we are all parents and have the responsibility to take care of our children and our families. But at the same time, it is also my responsibility to seriously fight for Texas. As the winter storm became more and more visible, I changed my return flight and chose to take the first return flight back to Texas." In a previous statement, Cruz said that he flew to Mexico because his daughter wanted to travel and he wanted to be a "good father".
Cruz's behavior immediately attracted a lot of criticism, and Texas Democrats called for Cruz to resign. According to The New York Times, state Democratic chairman Sinojosa said, "Cruz abandoned us at a time when we needed it most because he was a politician who never really cared about anyone except himself."
Biden administration ordered supplies to Texas
According to the Capitol Hill, due to the serious disaster in Texas, on February 18, local time, the Biden administration ordered the Federal Emergency Management Agency (FEMA) to help the local area.
On the same day, Homeland Security Advisor Liz Sherwood Randall said at a press conference, "FEMA has begun to provide 60 generators to Texas to support critical sites such as hospitals and water supply facilities. At the same time, 729,000 liters of water, more than 10,000 blankets, 50,000 quilts and 225,000 meals will be provided." Randall stressed that federal officials are preparing for further possible demands from Texas.
Earlier, Biden talked with the governors of states affected by the winter storm and approved the emergency declarations of Oklahoma and Louisiana on February 18 local time. It is expected that the federal government will also provide reserves and other resources to these two places. Previously, Biden approved Texas's emergency statement on February 14 local time.
Biden tweeted, "My wife Jill and I are praying for Texas, Oklahoma and other affected states. At this time, I have declared a state of emergency in the said areas, authorized FEMA to provide generators and supplies, and prepared to meet other requirements, and asked local officials to receive instructions and be safe."
The Hill notes that the Biden-mandated emergency would allow FEMA to coordinate all relief efforts and leave the federal government to bear the costs of state, county, city emergency measures to respond to winter storms, which also includes shelter for the homeless, etc.
After the end of this blizzard, the federal government is expected to take more measures, including strengthening critical infrastructure, to ensure that all parts of the United States can better cope with severe weather events.