U.S. Food and Drug Administration (FDA) approved the emergency use authorization for the coronavirus vaccine (hereinafter referred to as Pfizer) jointly developed by Pfizer/BioNTech of Germany. The first batch of 2.9 million doses began on the 14th. Vaccination is promoted within the United States, but new conditions have emerged in the process of vaccination…
According to comprehensive U.S. media reports, the bottle dose of Pfizer vaccine was originally five doses, but pharmacists found that they could get six or even seven doses of vaccines from some vaccine bottles.
This has excited many Americans, as many hospital staff believe that the emergence of this situation will make it possible to provide this currently urgently needed but scarce vaccine to more people, and also raises controversy about whether the extra doses can be used or should be thrown away. Some hospitals have thrown away a lot of "excess doses" of vaccines while waiting for guidance from state health departments.
Erin Fox, senior pharmacy director of the Drug Information and Support Service at the University of Utah, said that on the 16th, shortly after pharmacists began to dilute the vaccine with normal saline and inhale it into the syringe, her staff received a call from pharmacists about the presence of excess doses of vaccines in the vaccine bottles.
Pharmacists initially thought that they might have done something wrong, and sent Fox a picture of a bottle with an extra dose of vaccine after sucking out five doses of vaccines with a syringe.
Fox employees contacted Pfizer and Utah Health, while Pfizer and Utah Health responded by saying that no extra doses of vaccines were not used because they did not meet Pfizer's instructions. As a result, these extra doses of vaccines have been thrown away.
On the 16th local time, pharmacists waited for the FDA to respond formally. "In light of the current public health emergency, it is acceptable to recommend using all excess full doses in each vaccine bottle," the FDA said in a statement.
However, since the vaccine bottle itself is not anticorrosive, it must be noted that it cannot be used by collecting excess doses in multiple vaccine bottles to make up the complete dose. The FDA also said it was consulting with Pfizer to determine the best solution.
Pfizer said in a statement that the dose of vaccine in each vaccine bottle is uniform, and the excess dose of vaccine may be caused by the type of syringe and needle and the amount of diluent used.
Pfizer also said that it was consulting with the FDA, but "can't recommend the use of the excess dose of vaccine in each bottle" and recommended that those who carry out the vaccination consult with the local agency.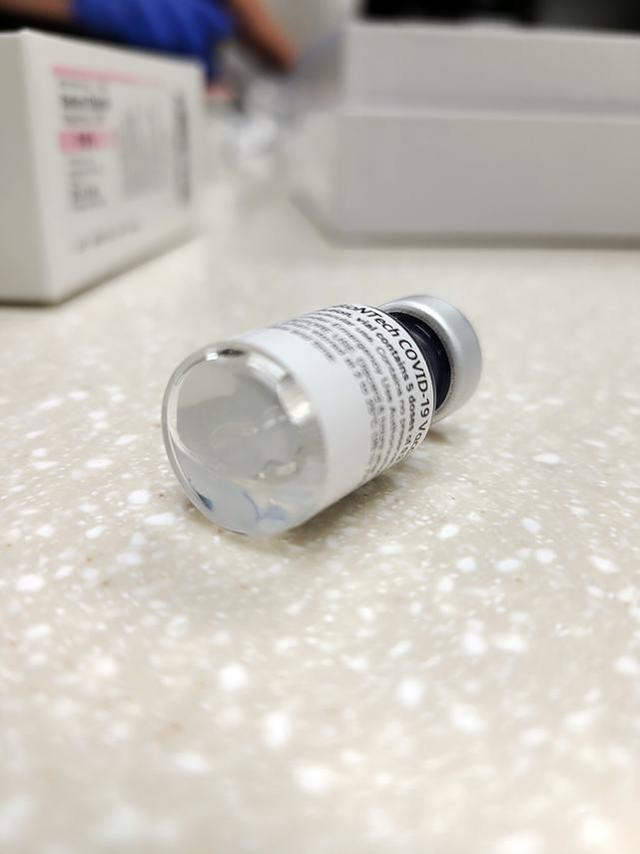 Mark Jarrett, chief quality officer of Northwell Health, North Shore, New York, said on the 17th that clinicians who vaccinated medical staff against Pfizer this week noticed that some vaccine bottles contained enough for vaccination.
The sixth dose of vaccine, and the New York State Department of Health has been requested to provide guidance on whether to use excess doses of vaccines. "Some people use the sixth dose because they don't know about it," Jarrett said.
But the North Shore-Long Island Jewish medical system only distributes five doses of vaccine from each bottle, and the excess doses are thrown away, and about 15 to 20 doses were thrown away on the 15th.
Jalet said that he had not seen the FDA guidance. "We need to see its files somewhere, which will make us feel better," he said.
According to a spokesman for the New York State Department of Health, New York State health officials contacted the FDA on the morning of the 17th for guidance after learning about the problem. In a conference call with nearly 200 health care providers on the 16th, Howard A. Zucker) discussed the issue and said that the extra dose of vaccine could be used.
Michael J., Health Care Consultant Consuelos said that during the 2009 H1N1 influenza pandemic, hospital pharmacists encountered a similar situation in the Lehigh Valley medical system in Pennsylvania, where he was responsible for supervising the response to the pandemic.
At that time, influenza vaccines were also scarce, and officials eventually decided to use the excess dose of vaccine. "What we need to do is to provide people with as much dose as possible, as safely and effectively as possible," he said. He said that if hospital professionals can do this safely, then "we should seize these opportunities". In addition, he also revealed that he was a volunteer for the clinical trial of Pfizer vaccine.
Hospitals trying to take advantage of excess doses of the vaccine must ensure that people who have already received the first dose of the vaccine have enough vaccines to wait for the second shot three weeks later, said Dr. Dopp, senior director of clinical guidance and quality improvement for the American Association of Health System Pharmacists. She also said that some lessons could not be learned before vaccination was carried out through this matter.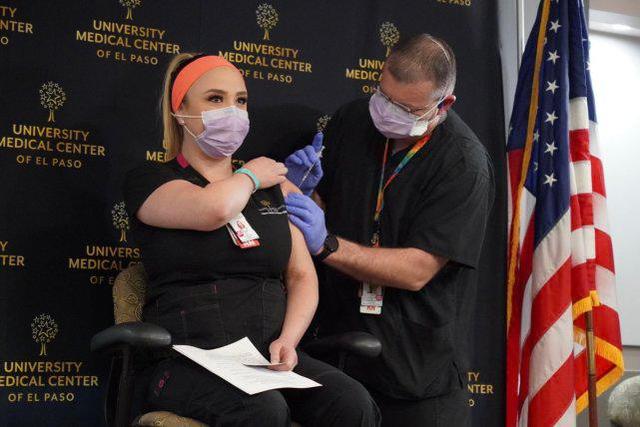 Pfizer vaccine is reported to be quite scarce at present. Pfizer said that it has produced enough vaccines to provide at least 25 million doses to the United States by the end of the year, because the vaccinators need to inject two doses and can meet the needs of 12.5 million people, but federal officials in the United States have allocated the vaccine.
With caution, only 2.9 million doses were distributed after FDA approved emergency use authorization for Pfizer vaccines and were given priority to front-line health care workers as well as nursing home residents and staff.
Experts say there will not be enough vaccines available for all who want to get the vaccine until next year.
In addition, the coronavirus vaccine developed by Moderna is also expected to receive emergency use authorization from the Food and Drug Administration (FDA) this week.
U.S. Secretary of Health and Human Services Alex Azar said on a conference call on the 16th that an additional 2 million doses of Pfizer and 5.9 million doses of Modna vaccine will be distributed next week.