April 28 The second edition of the Tokyo Olympic Games pandemic prevention manual was announced on the 28th, the new version has developed a number of new rules, in which all athletes are required to undergo daily testing for Coronavirus.
In addition, all participants are, in principle, only allowed to participate in duty-related activities, to use public transport, to eat anywhere, to tourist attractions, bars and shopping malls, etc.
The International Olympic Committee, the International Paralympic Committee, the Japanese government, the Tokyo Olympic Organizing Committee and the Tokyo Metropolitan Government held another five-party meeting on the 28th to reach an agreement on the revision of the pandemic prevention manual issued in February.
After the meeting, the five parties issued a statement announcing the above-mentioned new pandemic prevention measures. "The five parties will continue to deploy all possible pandemic prevention measures and give top priority to the safety of all participants," the statement said. "
The latest vaccination measures include: all participants are required to undergo two tests for the new corona pneumonia virus before flying to Japan; The number of tests will be determined by their duties and the degree of close contact with the athletes; in principle, all participants will only be able to engage in activities within their area of responsibility, and they must be at least 1 metre away from other participants and Japanese residents who have arrived in Japan for more than 14 days; all participants will in principle be allowed to use only vehicles specifically designated by the General Assembly and not to use public transport; and all participants will in principle be allowed to dine only in fixed places with preventive measures, including restaurants in the Conference venues, Stay in the on-site restaurant and hotel rooms.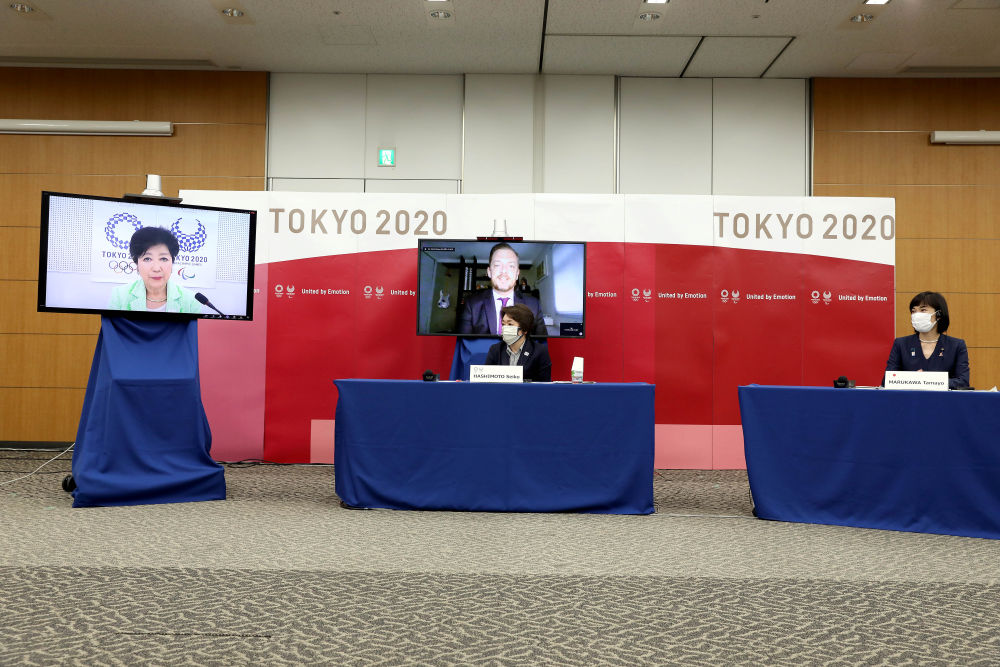 In particular, the statement defines "close contact" as being less than 1 meter away from a positive case without wearing a mask and for at least 15 minutes. This close contact is particularly noteworthy in hotel rooms or vehicles.
The five-party statement also stressed that the "third edition" of the pandemic prevention manual is expected to be published in June, when the latest pandemic prevention measures will be added.
The statement also revealed that questions about the number of local audiences in Japan will be announced in June. Under the resolution of the last five-party meeting two months ago, the ceiling on the number of Japanese spectators was originally scheduled to be announced at the end of April.