Rare winter storms bring severe cold waves to parts of the southern United States.
Infrastructure such as water and electricity in many areas, including Texas, are under pressure, and they have "strikes", putting tens of millions of Americans in the dilemma of water and power cuts.
In the face of natural disasters, man-made disasters followed.
The American people found that while they were enduring the cold and starving, there were the wonders of slow action by the local government, the power supply company robbing while the fire, and the Texas legislator was running away.
This time, Americans are really angry!
The local government is slow to act.
Affected by the polar cold current, parts of Texas began to encounter winter storms late on the night of the 14th, causing road surfaces to freeze, roads to be blocked and widespread power outages.
According to the website monitoring the national electricity supply, nearly 2.5 million households across Texas went out on the morning of the 15th.
Houston media reported that power outages have been out for several hours in several local communities.
Then, the water supply also has problems. From the 15th, some parts of Texas have experienced insufficient water pressure.
Over time, some households have completely cut off water, and the water supply system in many places has failed to operate normally due to the rupture of water pipes caused by low temperatures.
Most of Texas now require residents who still have access to water to boil the water before using water.
Affected by low temperatures and power outages, Texas' food supply chain was damaged, and food shortages followed.
Some supermarkets across the state have been closed due to power outages, and people have to live on hoarded canned food, and food that needs to be refrigerated is also accelerating to deteriorate.
To the anger of the local people, the problem has not been completely solved after many days.
The morning of the 18th, local time, 13% of residents in Austin, the capital of Texas, still had power outages, 2% of Houston residents, and some large power facilities still failed to achieve power transmission.
A spokesman for the Texas Environmental Quality Commission said on the 18th that 900 water supply systems in 164 counties in Texas were affected by severe cold weather, and nearly half of Texas's total population and about 14 million people faced drinking water supply difficulties.
The state government and relevant departments failed to give a timetable for when to resume normal power supply.
Electric power companies take advantage of the fire to rob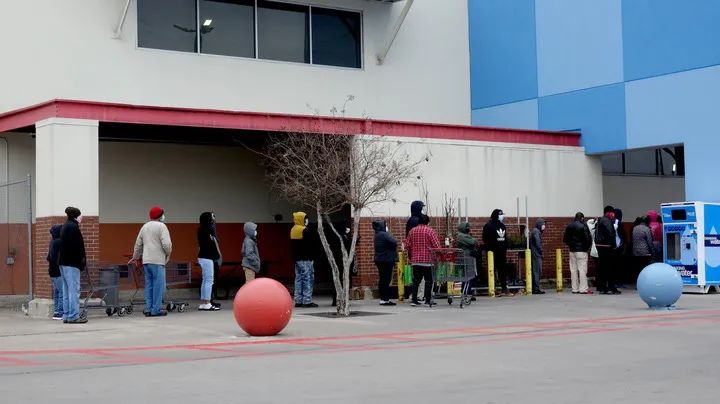 The homes of residents who have been cut off the electricity are cold, and the hearts of residents who have not been cut off the electricity are cold.
According to U.S. media reports, some Texas residents have received sky-high bills from power supply companies.
Akira Scott-Amos, a resident living near Dallas, Texas, said that she suddenly received a message from the power supply company last weekend, warning her of a surge in electricity bills.
She didn't know, and was shocked: her daily electricity bill had reached 450 US dollars, and by February 17, her monthly electricity bill had reached 2,869 US dollars. In contrast, she said that her electricity bill was only more than $30 last February.
Royce Pierce, who co-owned with Scott Amos, said that his electricity bill in February had exceeded $8,000, and he paid $330 in February last year.
According to media reports, on February 15, the price of some power grids in Texas rose 100-fold, and in some areas, the price once exceeded $9.
Why is there such an absurd situation? "At the end of the day, it's people being too greedy," Scott Amos said. They) have no sympathy at least.
Texas legislators go abroad for vacation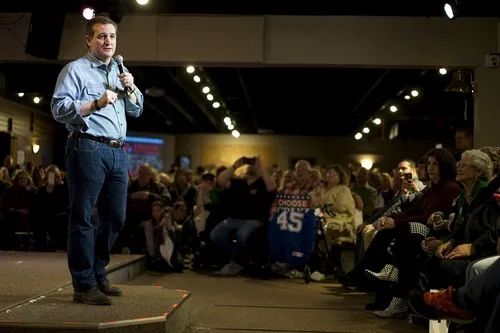 At the most difficult moment for Texas, Texas Senator Ted Cruz chose to spend his holiday in Cancún, a Mexican tourist resort with his family, which added a lot to the strength of the Texas people.
According to the Washington Post, Cruz and his family flew to Cancún on February 17 and faced fierce public opinion.
After only one night of stay, they hurried back to Houston, but it was no longer helpful.
After returning to the United States, Cruz regretted his trip, saying that he went to Cancún because of the need to "fully perform his father's duties".
However, an exposed mobile phone message revealed that the real purpose of the Cruz family was to "avoid disasters".
Cruz's wife Heidi sent a group message to her neighbors before going out, complaining that her family was "unbearably cold" and asking if the neighbors would like to go to Cancún together.
Heidi also revealed in his message that he was going to stay in a five-star hotel in Cancún with a price of more than $300 a night.
Although Cruz has been busy extinguishing the fire for two days, someone has nicknamed him "Cancun Cruz", and Texas Democrats have also said that Cruz should be blamed for resigning.