On the evening of February 2nd local time, Yangon Airport in Myanmar was restarted and flights to many countries resumed.
After the airport restarts, the first flight to take off will be to South Korea and Malaysia in the early morning of February 3.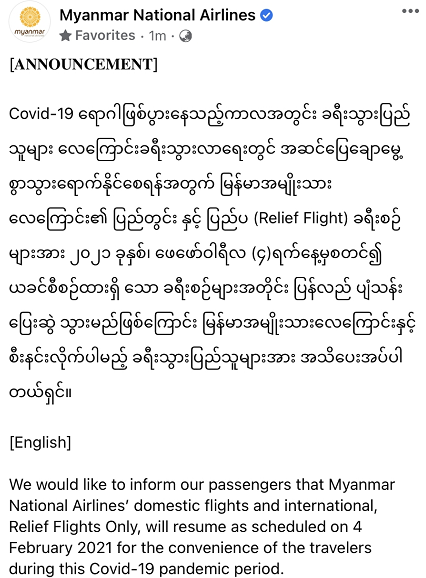 Previously, due to the Myanmar military's takeover of power on February 1 and the declaration of a one-year state of emergency, the Myanmar Civil Aviation Authority announced the closure of Yangon Airport until the end of April, which has been annulled.
In addition, due to Spring Festival, Air China Eastern Airlines and China Southern Airlines did not arrange flights between Yangon and China in February, but Myanmar Airlines will resume weekly flights to Chengdu in February after Yangon Airport restarts.