According to Reuters and BBC reports, the government currently taken over by the Myanmar military has ordered telecommunications operators to temporarily ban access to Facebook services on the 4th, which will last until midnight on February 7.
In the interim ban, the Myanmar government reportedly said that it had issued the ban to maintain social security in view of the disinformation spread on Facebook and destabilizing the situation in Myanmar.
According to Myanmar's domestic telecommunications regulations, the Myanmar government can implement telecommunications control "in order to protect the public interest".
In response, a Facebook spokesman called on the Myanmar government to "restore Facebook's operations on the ground".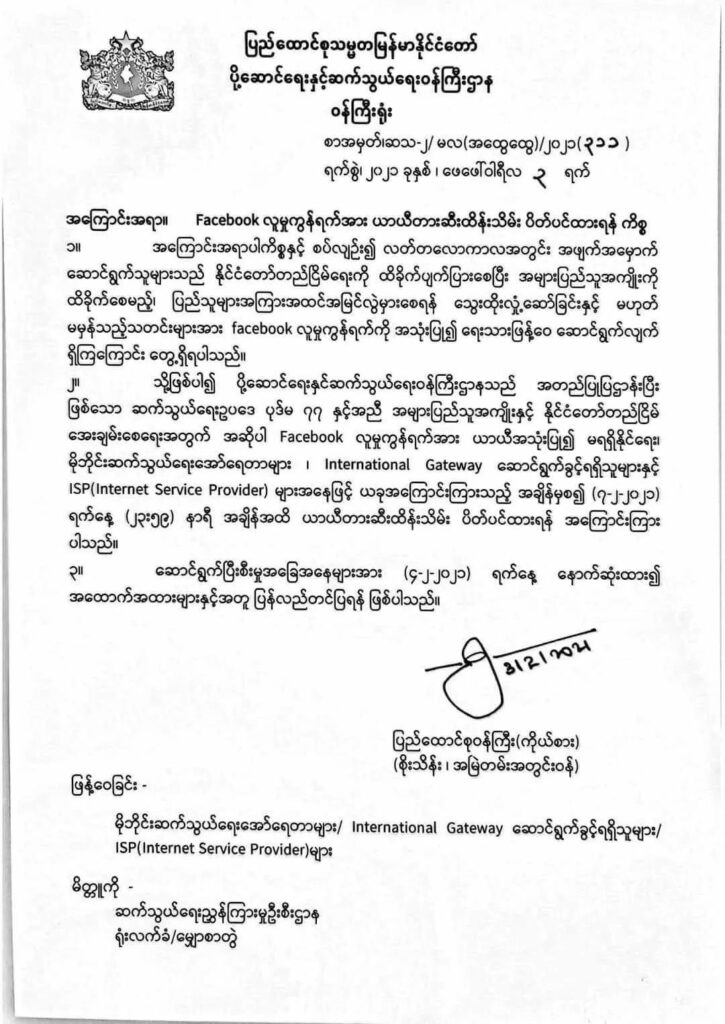 On multiple social network platforms, many users in Myanmar said that they could no longer access Facebook's homepage and personal accounts, which also indicates that the temporary ban has taken effect.
According to previous reports and data from many foreign media, many people in Myanmar visit Facebook on mobile phones, which is not only used for daily communication and interaction with relatives and friends, but also as an important tool for browsing news.
Therefore, in addition to the major media in Myanmar, many political forces in the country have also created various groups through Facebook to spread their political ideas to subscribers.
However, Facebook has been criticized in recent years for condoning false news and spreading biased speech among the Burmese people.
In 2018, Facebook's mismanagement led to a fake news entitled "Muslim rape of Buddhist girls" spread all over the country in a few days.
Soon after, the rumor triggered riots and confrontations in many places, resulting in many deaths in the conflict.
However, according to many foreign media such as the Associated Press, with Facebook being temporarily banned locally, some people chose to gather and communicate offline and express their political views in various ways.
Therefore, it is not ruled out that more people will take to the streets in the short term to protest by other means, which may also aggravate the possibility of offline conflict between the two parties to the dispute.