According to Agence France-Presse, scientists said last Saturday that about 7,000 seal carcasses were found in a breeding ground in central Namibia.
Beginning in September last year, environmentalist Noord Dreyer from Namibia's Marine Conservation Charity began to notice that the beaches of the Pelican Point settlement near Walvis Bay were full of carcasses of seals.
Dr. Tess Gridley of the Namibian Dolphin Project told AFP over the phone that in the first two weeks of October, he found a large number of seal fetuses in these carcasses.
Seals usually give birth from mid-November to mid-December.
Gridley estimates that between 5,000 and 7,000 female seals have miscarried.
The cause of the large number of seal deaths has not yet been determined, but scientists suspect that it is caused by pollutants, bacterial infections or malnutrition.
Gridley said that some of the female seal carcasses that were found "looked very thin and had almost no fat reserves."
Scientists are collecting samples for testing.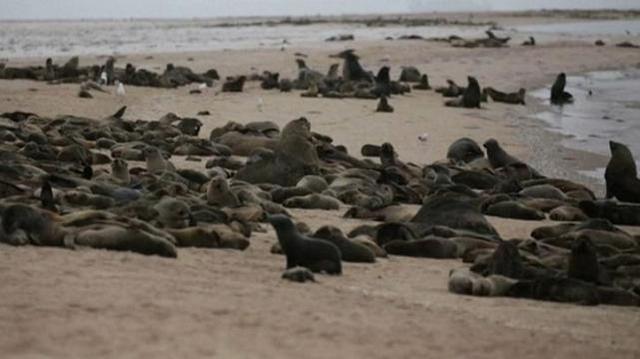 In 1994, about 10,000 seals died and 15,000 seal fetuses were aborted. It is suspected that the large number of seal deaths is related to the shortage of fish and the bacterial infection on the Cross Island of Cape Cod, about 116 kilometers north of Swakopmund.
The executive director of the Ministry of Fisheries and Marine Resources Anne Heffini said that she suspects that the seals died from "lack of food", but she will wait for the results of the investigation.