December 22 In response to the variant of the novel coronavirus, European countries have issued travel bans on the United Kingdom one after another. In Kent, England, more than 1,500 trucks are stranded on the highway.
According to the Daily Mail Business Insider, on the morning of the 22nd local time, more than 1,500 trucks were stuck on the highway in Kent, which far exceeded the data released by British Prime Minister Johnson on the 21st. At a press conference on the 21st, he said that the number of trucks parked on the highway had been reduced to 174.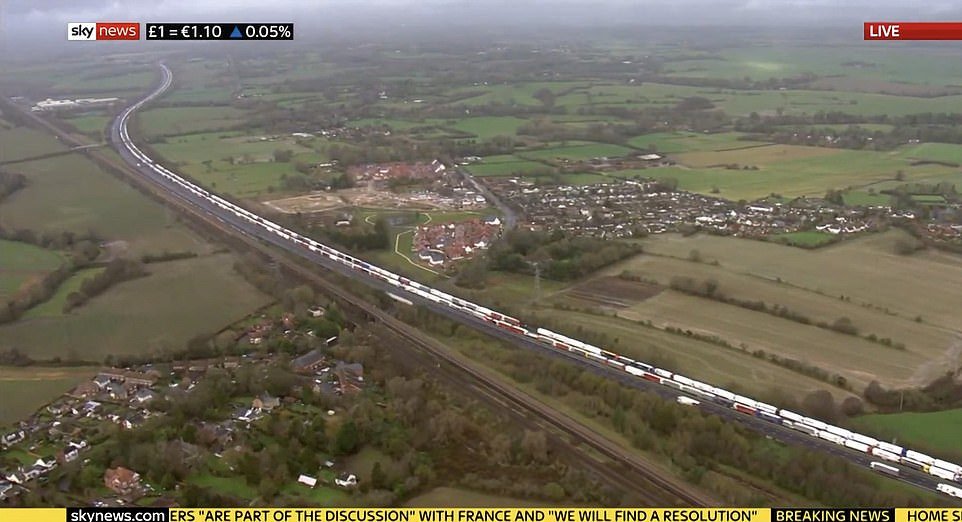 Traffic in Dover Harbour, Kent, has been in chaos since France imposed a travel ban on Britain.
Judging from the British media overhead picture, the huge truck team is scattered on the winding highway, and the scene is like a large parking lot.
British media said that traffic jams in Kent will only continue to increase and may spread beyond the county.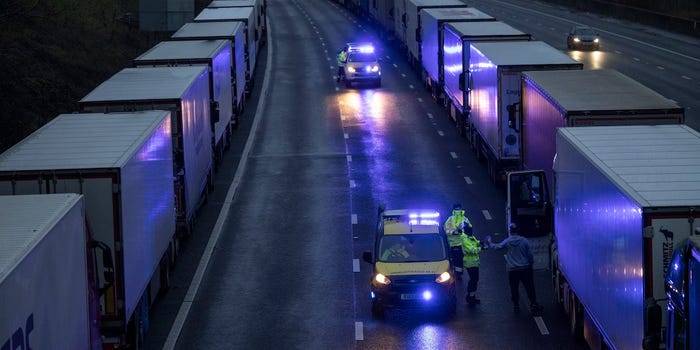 In order to solve the dilemma, a spokesman for Johnson said on the 21st that the British government is providing convenience to these stranded truck drivers, including food, drinks, etc.