On the 25th local time, Argentine football superstar Diego Maradona died of a heart attack at the age of 60. The news broke the hearts of countless fans around the world. They rushed from all over the world to the Argentine presidential palace to say a final farewell to the unruly genius.
According to the BBC, since the late night of the 25th, many fans have queued up outside the presidential palace. As soon as the door of the Rose Palace opened, they walked slowly around the coffin of the "King of the Balls", some crying loudly, some praying softly, some applauding enthusiastically, and some kneeling on their knees. The coffin is surrounded by flowers and No. 10 jerseys, symbolizing people's respect and reluctance for him.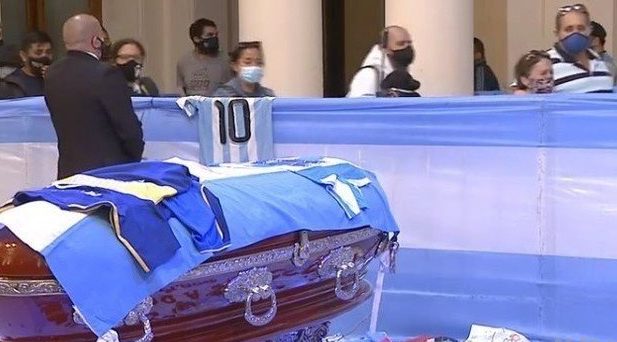 Over time, some fans in line lost patience and clashed with local police. It is reported that some fans tried to cross the fence and courtyard, rushed into the presidential palace, and threw stones and bottles at the police, who also began to fire rubber bullets and tear gas at the crowd.
Seeing that the situation was getting out of control, the staff had removed Maradona's coffin from the scene for safety reasons, and the farewell ceremony, which was originally scheduled to end at 1900 hours, was also concluded early. Maradona's body was then transported to the Bellasta Cemetery outside Buenos Aires and buried with his parents.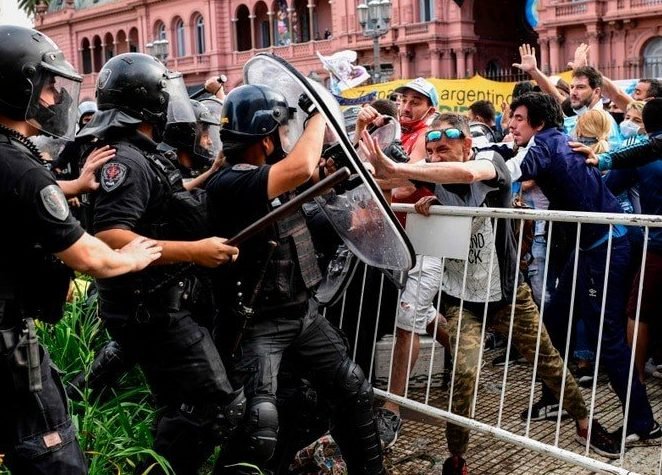 Violent riots have resulted in many injuries and arrests. Argentine media predict that about 1 million fans attended the farewell ceremony of Maradona's body.
In addition to attending the official farewell ceremony, countless fans gathered at other Maradona-related sites. They gathered in front of his residence, Boca Youth Stadium – where his career began, St. Paul's Stadium – the peak of his career, etc., to light candles and leave scarves, flowers, photos and jerseys to commemorate their heroes.
Maradona was born in Buenos Aires. At the 1986 World Cup in Mexico, he led the Argentine team to win the Gold Cup and was also awarded the "King of Balls". In the quarter-final against England, Maradona went down like, scoring two epic goals in a row, one of which was the praised "Hand of".
At that time, Argentina had just been defeated by Britain in the Falklands War, and public opinion was depressed. Maradona's elimination of England in the World Cup was regarded as a shameful battle by Argentina, and he was also regarded as a national hero. As one fan said, football is like a religious belief for Argentines, and Maradona is their COD.
It can be said that Maradona's influence has long surpassed football. Now, this "rare football star, unparalleled character, self-destructive genius" has finally fallen into the hands of COD. On this day, Argentina lost my love forever, and the eagle of Pampas fled into eternity.