San Francisco, April 10th – U.S. media reported on the 10th local time that many places in California, including Los Angeles, have begun to open coronavirus vaccination reservations to people aged 16 and above.
The Los Angeles Times reported that California currently requires only residents over 50 years old, workers in basic industries and adults with basic health conditions to be eligible for coronavirus vaccine. California plans to open COVID-19 vaccination appointments statewide to residents aged 16 and above on April 15, and many areas have recently advanced the plan.
At present, many places in California, including Los Angeles, have opened coronavirus vaccination appointments to local residents aged 16 and above. San Francisco and Orange have also allowed residents aged 16 and older in certain areas to make appointments for vaccination against the novel coronavirus.
The report said that the expansion of vaccination eligibility may challenge the supply of vaccines in California. According to NBC, California public health officials warned on the 8th that California's vaccination progress may be affected because the supply of Johnson & Johnson's vaccine will be reduced in the coming weeks.
According to statistics updated by the Los Angeles Times on the 10th, California has been vaccinated with more than 22.06 million doses so far. California has been vaccinated on average of 336,513 doses per day over the past 7 days. About 37.3% (17.6 million) of Californians have been vaccinated with at least one dose of vaccine. Nearly 179 million doses of vaccine have been vaccinated across the U.S., with 34.5% of Americans already vaccinated with the first dose, according to the Centers for Disease Control and Prevention.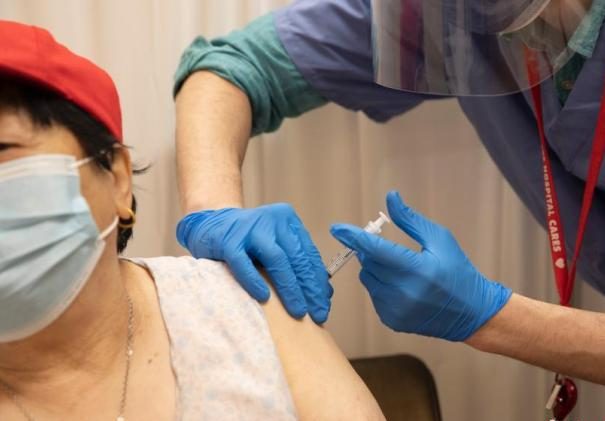 The San Jose Mercury reported that California's recent coronavirus epidemic has continued to improve, and the incidence of COVID-19 is only higher than that in Arkansas and Alabama in the United States. However, the mutant virus still worries California officials and experts. In California, the number of mutant virus infections first found in the UK is still rising. As of the 8th, a total of 980 confirmed cases of this mutant virus have been reported across California. This week, Stanford University's Clinical Virology Laboratory also confirmed five confirmed cases of the "double mutation" mutant virus found in India and one confirmed case of the first mutant virus found in Brazil.
California, which has a population of nearly 40 million, will lift most of the restrictions on the coronavirus pandemic on June 15 if hospitalization rates remain low and there are enough vaccines, California Gov. Gavin Newsom announced this week. It is not clear whether the reduction of vaccine availability and the spread of mutant viruses will affect California's plan.