Japanese Congressman Yuichiro Haneda suddenly passed away yesterday. Today, Japanese media confirmed that he died of COVID-19.
Before Haneda died, he did not have time to undergo nucleic acid testing. He also became the first current member of the Japanese Congress to die of the coronavirus.
According to a report by Japan's Asahi Shimbun this evening (December 28), the cause of death of the Senate Secretary of the Constitutional Democratic Party and former Minister of Land and Transport Yuichiro Haneda, who died suddenly yesterday was due to COVID-19.
His father is the former Prime Minister of Japan.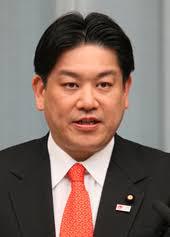 Haneda became the first current congressman to die of the coronavirus.
According to party insiders, Congressman Haneda developed fever symptoms on the 24th of this month and was originally scheduled to undergo a nucleic acid test on the 27th, but on the way to the hospital, his physical condition suddenly deteriorated.
On the afternoon of the 27th, he died in a hospital in Tokyo at the age of 53.
According to the Japan Broadcasting Association (NHK), Haneda himself suffers from diabetes and other diseases.
Yuichiro Haneda's father is Shizu Haneda, the 80th Prime Minister of Japan.
Yuichiro Haneda started as his father's secretary. He was first elected as a member of Parliament in 1999 and became the Minister of Land and Transport in 2012.
In September this year, after Haneda's National Democratic Party merged with the RDP, he became the Secretary-General of the Senate.
Since Yuichiro Haneda held the important position of the chief of the Senate, after his death, the by-election of the Senate No is expected to be held on April 25 next year.
The sudden death of an important congressman due to the novel coronavirus without nucleic acid testing has increased the Japanese people's concern about the domestic epidemic and sounded a wake-up call for Japanese politics.
According to NHK, Haneda attended the Standing Committee of the National Democratic Party in Parliament on the 22nd before developing fever symptoms (24th) and returned to Nagano Prefecture on the 23rd to attend the meeting of the Party Branch Association (referred to as the Prefectural Company).
Health centers are sorting out Haneda's activities and close contacts, and the Democratic Party is calling on parliamentarians who have contact with Haneda to be tested for the novel coronavirus.
According to the statistics of Johns Hopkins University, on December 27, 2,945 new cases of COVID-19 were confirmed in Japan, with a total of more than 221,000 confirmed cases and more than 3,100 deaths.
Today, Japan officially stopped the entry of foreigners from all countries, except for business exchanges in 16 countries and regions where the epidemic is well controlled.