May 17 2021 The latest conflict between Israel and Armed Groups in the Palestinian Gaza Strip entered its seventh day on the 16th. Ori Golding, commander of Israel's home-grown security command, said 10 Israelis had been killed, about 50 seriously injured and hundreds more wounded since the conflict began.
Golding said armed groups in the Gaza Strip fired about 3,000 rockets at Israel. Asked if the firepower was the strongest so far, he replied in the affirmative.
Of these rockets, some 450 failed to fire and landed in the Gaza Strip. Israel's Iron Dome defense system intercepted thousands of rockets, AFP reported, citing Israeli military sources. Some Israeli homes were hit by rockets, injuring more than 500 people.
Gaza Strip health ministry spokesman Ashraf Zidra said on the 16th, days of Israeli bombing of the Gaza Strip killed a total of 188 Palestinians, including 55 children and 33 women, and 1,230 others were injured. Search and rescue efforts are continuing and the number of casualties is expected to rise further.
The Israel Defense Forces said earlier on the 16th, Israeli warplanes air strikes on the Palestinian Islamic Resistance Movement (Hamas) leader Yahya Sinwar and his brother Mohammed Sinwar in the southern Gaza Strip city of Khan Younis home. The two were not at home at the time of the air strike.
Israel also carried out an air strike on the home of Khalil Haya, a member of Hamas's political bureau, the day before. The Associated Press reported that the conflict in the Gaza Strip has escalated and that it is now almost impossible for senior Hamas officials to stay at home.
Hamas says 20 Hamas militants have been killed since the conflict broke out on Monday. However, in Israeli terms, the actual figure is higher.
Ismail Al-Kani, commander of the Al-Quds Brigades, a unit of Iran's Islamic Revolutionary Guard Corps, and Ismail Haniyeh, the head of Hamas's political bureau in Doha, Qatar, reiterated Iran's support for Palestine and condemned Israel for violating international law, the Islamic Republic of Iran News Agency reported.
The Organization of Islamic Cooperation held an emergency online meeting on the 16th, urging Israel to stop military operations in the Gaza Strip. Saudi Arabia's Foreign Minister, Faisal bin Farhan Al Saud, condemned Israel's "blatant violation" of Palestinian rights and called on the international community to take action to bring about a ceasefire.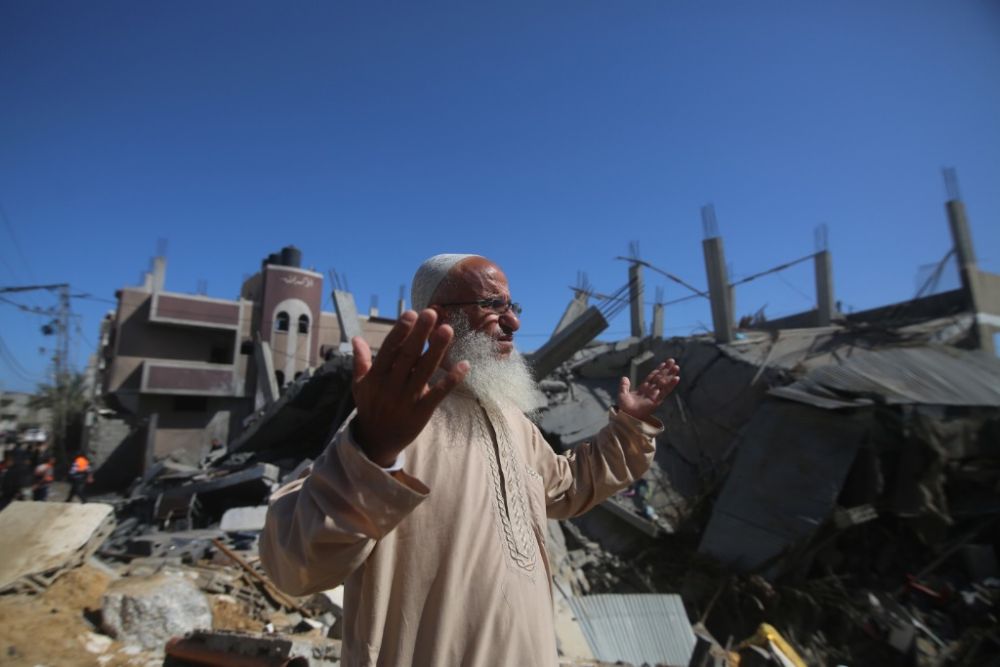 There are more than 2 million Palestinians in the Gaza Strip. The aperance reported that the current round of clashes is the largest outbreak of conflict between Israel and armed groups in the Gaza Strip since 2014.
In the summer of 2014, Israel launched a 50-day "blade operation" into the Gaza Strip to stop militants from firing rockets and building tunnels inside the territory, killing more than 2,000 Palestinians and wounding more than 10,000 others.