April 26 2021 – The situation in India's Coronavirus outbreak is serious, with incinerators at crematoriums in the western state of Gujarat never stopping during the outbreak, especially in recent weeks, when many crematoriums have received three to four times more bodies than usual. Some metal parts have begun to melt because there is no time to cool the incinerator.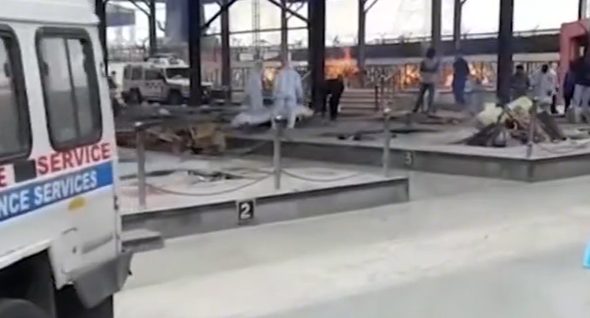 In the past two weeks, a chimney of an electric stove has reportedly ruptured and collapsed at a crematorium in Ahmedabad, Gujarat, as it continues to operate for more than 20 hours a day.
In the city of Sutra, crematoriums cremate nearly 100 bodies a day. A crematorium worker said more than 20 bodies were cremated every day last month, compared with at least 80 a day since April.
According to statistics from the Ministry of Health of India, India has added more than 300,000 new cases in a single day for five consecutive days, bringing the cumulative number of confirmed cases to 173,13163 and the cumulative number of deaths to more than 190,000.