The U.S. House woman who "impeached Biden" and claimed that "9/11 was a hoax" was indeed deprived of office…
According to CNN, Thursday night local time, the U.S. House of Representatives voted on the resolution to strip Republican Congressman Marjorie Taylor Green of his committee duties, which was finally passed by a vote of 230 to 199, depriving her of the House Budget Committee and education. Two positions with the Labor Committee.
It is worth mentioning that 11 Republican colleagues including Green voted in favor, and 95% of Republican lawmakers voted against it.
Debbie Wasserman Schultz, a Democrat who controlled the House after pressured the Republican Party to take Green of Green's committee position by himself, was submitted by Debbie Wasserman Schultz, because Rep.
Marjorie Taylor Green made a series of inflammatory remarks and supported violence against Democrats.
Resolutions depriving the Green Committee of its functions. Schultz outlined the procedure for depriving Green on Monday, saying that the resolution only needs a simple majority to pass without getting two-thirds of the affirmative vote.
Before the House vote, House Majority Leader Hoyer said: "I have never encountered a situation like this, in which a member of Congress made such despicable and hurtful remarks, harassed colleagues and expressed support for political violence.
This vote is not party-related, it has to do with whether you will vote for decentness and honesty."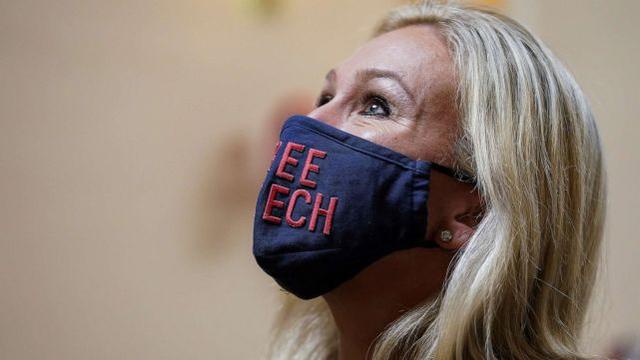 Green also defended himself before voting and overturned some of his previous remarks.
She said she only happened to discover and be interested in QAnon conspiracy theories.
She admitted to posting related topics on Facebook and expressed regret for asking about them and talking about them. But she said she believed that "9/11 absolutely happened" and that the school shooting was absolutely true.
She also stressed, "These are the words that have been said in the past. These things do not represent me personally, do not represent my constituency, nor do they represent my values."
This followed Wednesday when House Republican Leader McCarthy responded to the pressure of Democrats, saying that the Republican push to remove women's committee positions was a "competition for party power" and warned that it would set a dangerous precedent for the House because of the punishment of lawmakers for their remarks before taking office.
McCarthy also accused House Speaker Pelosi of hypocrisy because she had not taken measures against Democrats who made controversial remarks.
He warned that Democrats would regret that once the Republicans regained their House majority, Thursday's voting behavior would also happen to Democrats. But Pelosi insisted on Thursday that she was not worried about the precedent she might set.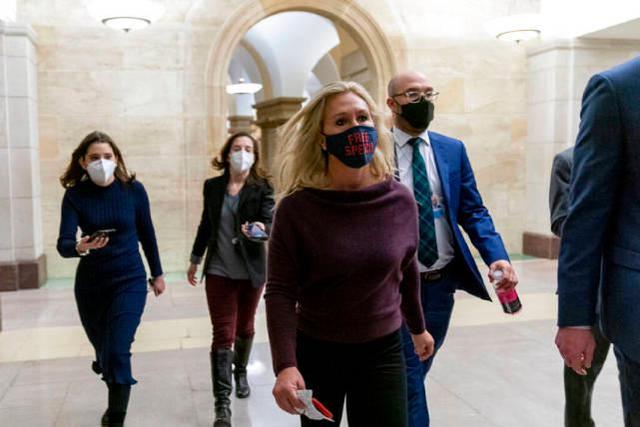 CNN also noted that House Majority Leader Sternney Hoyer met with McCarthy on Wednesday before the vote to ask Green to withdraw from the two committees.
He later said in a statement that there was obviously no choice but to vote on the deprivation of Green from committee duties in the House of Representatives.
McCarthy later said that he suggested to Democrats that Green be transferred to the Small Business Committee, who was a small business owner himself, but the Democrats eventually chose to do something that has never been done in the history of the United States Congress.
It is reported that Green has made a series of conspiracy theories in an interview video in 2018, including hinting that "Obama is a Muslim", "the Clinton family killed Kennedy's son" and "9/11 was a hoax".
In addition, she praised a Facebook post about the authenticity of the 2012 Sandy Hook Elementary School shooting in Newtown, Connecticut, which was suspected of the authenticity of the mass shooting.
In addition, she also supports violence against Democrats.
Before he formally took office in the House of Representatives, Green said online that he supported the execution of well-known Democrats, including Pelosi.