Changsha, May 18th In the early morning of May 18th, fresh Hunan crayfish from Hunan, weighing 612 kilograms, were airlifted by Lanmei Airlines flight LQ967 from Changsha Huanghua International Airport to Cambodia. Phnom Penh, arrived at Phnom Penh International Airport in the morning of the same day.
This is the first time Hunan local aquatic products are exported to Cambodia. Relying on Changsha Airport's rich international network routes and the significant advantages of high timeliness, air transportation has become the first choice for crayfish to "go abroad". The airport logistics company formulated the transportation plan for fresh products immediately, determined the crayfish space, packaging, acceptance inspection, customs arrival data declaration and other links, as well as refrigerated items after inspection, "tailor-made" exclusive green channel, the largest To ensure the freshness and survival rate of crayfish.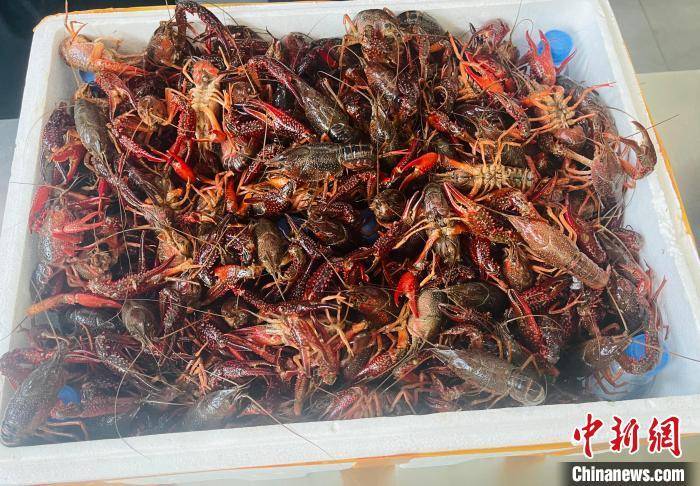 Fresh crayfish from Hunan, weighing 612 kilograms, are shipped directly to Phnom Penh. Photo by Zhou Yi
It is understood that the route carried this time is a regular international route that will resume this year, with three flights per week. In the future, according to the local market response and demand, the export frequency and variety of aquatic products will be further expanded on this route, and it is planned to transport Hunan native aquatic products hairy crabs on a regular basis. The annual export volume is expected to reach 200 tons.
Since the beginning of this year, Changsha Airport has resumed several international passenger flights to Phnom Penh, Cambodia, Bangkok, Thailand, Seoul, South Korea, and London, England. Hunan Airport Logistics Co., Ltd. has guaranteed the import and export of aquatic products such as Boston lobsters and crabs as much as 1,880 tons. More and more different kinds of aquatic products are flying to all parts of the world through airport ports.
Next, the company will continue to optimize the aquatic product service guarantee plan, improve the cargo loading capacity and guarantee efficiency of international routes, contribute to the airport's efforts to further enrich the "vegetable basket" of people everywhere, and actively help Hunan's "umami" to become famous all over the world.