According to the 5th, the Indian Railway Company said on Monday that it had completed the construction of the steel arch of the iconic Chenab Rail Bridge. After its final completion in 2022, the railway bridge will become the tallest railway bridge in the world.
The last 5.6-meter-long steel piece was installed at the highest point, connecting the arms of the steel arches extending to each other from both sides of the Jenab River.
The Ministry of Railways of India issued a statement saying that "the closing of the arch bridge is the most difficult step in the construction of the Janab Railway Bridge. Its completion is a major step towards the completion of the 111-kilometer-long winding section from Katra to Banihar." Asshutosh Gangal, general manager of Indian Northern Railway Company, said, "At present, it takes 12 hours from Katra to Banihar by road, but when the bridge is completed, the journey through trains will be halved."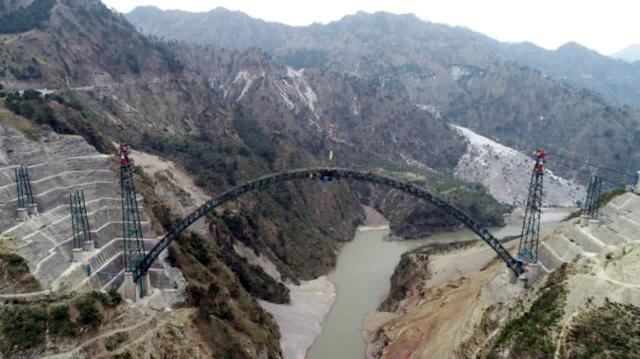 The Ministry of Railways of India said, "The shape of this arch about 359 meters high that will appear on the dangerous and hidden Jenab River has been completed. After the completion of the arch bridge work, the removal of cable-stayed cables, the filling of arch concrete, the erection of steel trestles, the viaduct and track laying will continue."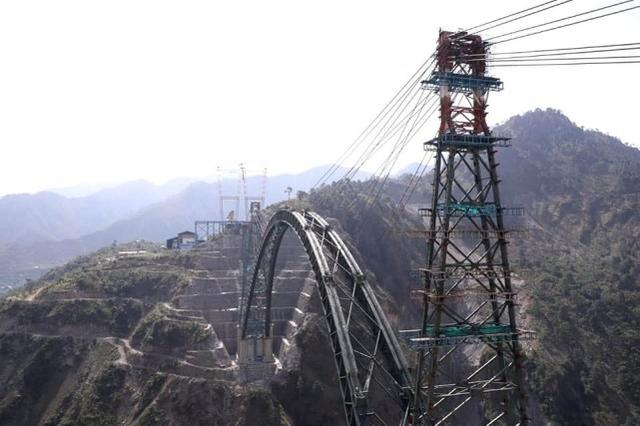 The report states that the Jenab Railway Bridge is part of the Udhampur-Srinagar-Balamura Railway Connection Project (USBRL) in India. The bridge is 1,315 meters long and 359 meters high. Once completed, it will become the tallest railway bridge in the world, 35 meters higher than the Eiffel Tower. According to the Ministry of Railways of India, the Janab railway bridge can withstand strong winds of 266 kilometers per hour, magnitude 8 earthquakes and high-intensity explosions.
The construction project of the Jenab Railway Bridge began in the early 2000s, including several bridges and tunnels along the route. It was originally planned to be completed in 2009, but the construction was suspended several times due to the difficulty of construction, and the coronavirus epidemic has also caused the completion time to continue to be delayed. Today, the project is expected to be completed in December 2021, with a service life of 120 years.