When Biden chose Kamala Harris as his vice presidential candidate, Biden's cronies worried about what kind of partnership the ambitious woman, who had been a rival to Biden in the Democratic primary, could form with Biden.
But after Harris's first 100 days as Biden's deputy, that doubt has been replaced by a new outlook.
Harris is now Biden's strongest supporter of the agenda, according to the Associated Press. She and Biden have forged a relationship that their colleagues see as closer than any other president and vice president in the past. The White House has recently changed the name of the government to "Biden-Harris administration", a change that has led some media outlets to chant "unprecedented" because the president's name used to be used only to refer to the current administration.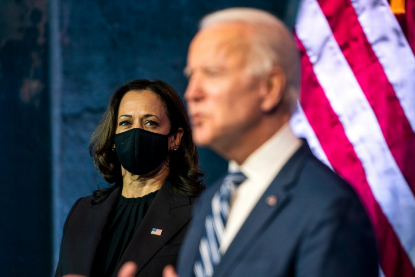 The vice president of the United States is usually a role without a sense of existence, taking on more strategic significance – to win over voters that the president cannot win for himself.
But the signs now appear that Harris wants to be a "true partner for the president" like her predecessors, Mondale and Cheney, and have a place in the history books.
"Let Biden trust me."
Goldstein, an American historian and author of "Vice President of the White House," has said that the vice president's power depends largely on his/her relationship with the president, and that establishing it early can greatly help their influence in government.
Long before Harris was nominated as Biden's running mate, Biden's advisers worried that, as an African-American and South Asian mixed-race female candidate, Harris's strength and personal characteristics would overshadow biden, a "senior civil servant."
Harris should have been there.
In a recent interview with more than a dozen harris staffers, Politico, a US political news outlet, concluded that over the past 100 days, Harris's focus has been clear: gaining Biden's trust.
"She doesn't want to be an easy-working deputy to the president, she wants to be actively involved in the decision-making of the U.S. government," said a Harris confidant who did not want to be named. All the authority comes from Biden's grant – and much depends on Biden's trust in her. "
The vice president's chief of staff, Flonoy, said the relationship and trust between the two men had "grown steadily in every meeting" because of Coronavirus outbreak, when the two did not travel frequently during the first 100 days of the new administration and had enough time to get together. They also often eat together.
Because Harris's worldview differs from Biden's, Biden values Harris's advice. White House aides say Biden will always ask Harris for advice on key issues, and Harris is willing to listen to the president's arrangements.
Aides also said Biden had repeatedly discussed the case with Harris, a former prosecutor, in the case of Floyd's "kneeling killing" by police last month.
After the verdict was announced, Biden called Floyd's family to offer comfort, almost as much as Harris had said about the victims' families in the past.
Biden also seems intent on cultivating that trust.
Moore, a former adviser to the Biden-Harris transition team, said Biden "set the tone" for the vice president's job, involving her in every decision he makes, according to NBC News.
Solve the "hot potato" that Biden has thrown away
The southern U.S. border has seen its largest wave of immigration since 2015, when Biden was elected president.
In March, the total number of illegal immigrants on the U.S.-Mexico border reached 172,000, up 71 percent from a year earlier, with nearly 19,000 unaccompanied minors. These underage migrants have long been separated from their loved ones, are in dire straits and are at risk of contracting Coronavirus. The serious humanitarian crisis at the border has drawn criticism from the soon-to-be Biden administration.
In March, Harris was authorized by Biden to deal with illegal immigration from Mexico and the Central American triangle.
On behalf of the U.S. government, she is scheduled to work with Mexico, El Salvador, Guatemala and Honduras to address the surge in undocumented immigrants on the U.S. border and to maximize the flow of migrants from those countries through border militarization agreements.
As a major contradiction in American society, the issue of border control and immigration acceptance has been debated in the United States for decades, and there is still no standard answer, and is now being "drummed" into Harris's hands. Soon after, Republicans blamed Harris, saying she had not been to the border since taking over immigration.
In response, White House aides have had to clarify to the media several times that Harris is not directly responsible for the situation on the U.S.-Mexico border, but is diplomatically reducing the source of Central American immigration "fundamentally" – she reads briefings to learn the facts, meets with mexican and Guatemalan presidents on video, talks with civil society and religious leaders, and prepares to visit Central American countries.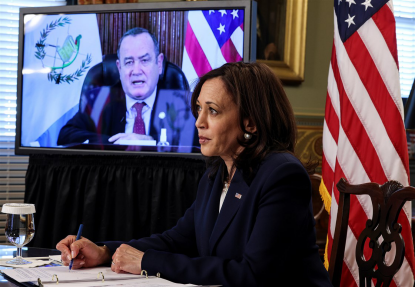 There are concerns that, because of the sensitivity of immigration, Harris's poor handling of the issue could have a negative impact on her political career – and Harris's ambitions clearly go beyond the vice president.
But Panetta, a former defense secretary and White House chief of staff, said it was part of the White House political game and "an opportunity for Harris to prove himself."
At the same time, Harris has more and more tasks on his shoulders.
In the month since he was authorized to deal with immigration, Harris has promoted Biden's proposed internet broadband construction and jobs plan; visited vaccination centers to appeal to the public for active vaccinations; discussed gun violence; and delivered anti-racial speeches after the Floyd trial.
Goldstein points out that the patterns of behavior between "being a good vice president" and "wanting to be president" are often conflicting, and that if a vice president is doing something for his or her own political future, it is likely to affect his/her relationship with the president's "small circle."
But Cyrus, another of Harris's closest confidants and a Democratic strategist, told NBC, "People always want to confirm what the vice president's policy priorities are, but Harris's focus is clear: be the best vice president, and be as on the front line as possible with Biden." That's her number one priority. "
Will she replace Biden?
At the end of March, the White House broke with tradition by changing the "Biden administration" to "Biden-Harris administration" on its official website, listing photos of the two men and their partners of the same size.
The change has been described by Fox News as "breaking with tradition" because of past presidential names, and speculation that Biden might elevate Harris to the White House.
As the oldest president in U.S. history, News of His ill health has emerged, and many good people have speculated that Biden is paving the way for Harris's "top job."
In response, Yan Daming, a researcher at the National Development and Strategy Institute at Chinese Min University, explained in a previous media interview that there was no need to interpret the white house's change of name as a conspiracy theory that Biden was ready to "hand over power", and that Biden's approach stemmed from his empathy for the vice presidentship.
"His insistence on this use is in fact intended to reflect the high balance of the current government on issues such as gender and ethnicity, and highlights that this government has been a power-sharing government from the beginning, " he said. "
In the past, Biden worked with the president as a "super adviser" in the Obama administration, and now he wants to continue that atmosphere.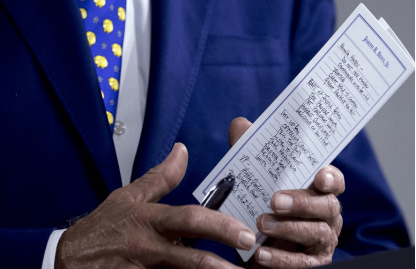 But in any case, Harris's gender and ethnic identity have long led to wild speculation in the media and the public about her political future.
Whether it's replacing Biden or running for president four or even eight years later, she could become the first non-white woman in U.S. history to enter the White House (Obama is a mixed-black background).
For the first time in 2019, Latinos and non-whites will make up the majority of Americans under the age of 16, according to data released this year by the U.S. Census Bureau; A growing number of American voters now have no European background, but Asian-African ancestry.
Perhaps this is in response to the saying that Biden, "the old white man of Delaware," chose Harris as his deputy to say that he understood the signals of the times.