February 7th – According to an Indian Asia International News Agency on the 7th, a glacier fracture occurred in the Chamory area of Uttarakhand Pradesh in northern India on the 7th, resulting in large-scale flooding in the Dauriganga River basin where the glacier is located, the dam in the valley was washed down, and some coastal houses were washed away.
Government officials in the Indian state said that some areas were on high alert and worried that more than 100 people might disappear, suffer casualties.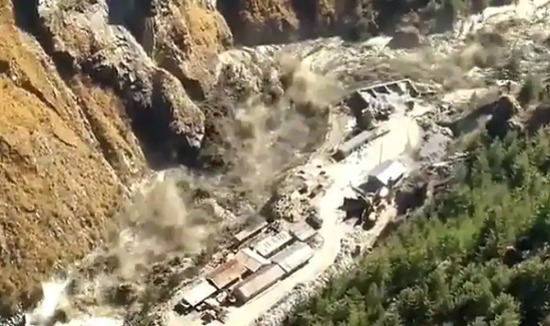 At least 50 people were reportedly working along the banks of the river at the time of the flood. The chief secretary of Uttarakhand said that the flood may cause at least 100 casualties. The local government warned the residents along the river to move to a safe area as soon as possible.
At present, the amount of water in some areas is decreasing, and many rescue teams have rushed to the flood area to carry out rescue.