The German economy recovered strongly after a record 9.8% month-on-month decline due to the epidemic crisis in the second quarter. 
Preliminary data released by the German Federal Statistics Office on the 30th local time showed that after adjustments in prices, seasons and working days
Germany's GDP in the third quarter of this year was affected by private consumption, business investment and increased exports, which surged 8.2% from the previous month. However, compared with the level in the fourth quarter of 2019 before the outbreak, it still fell by 4.2%.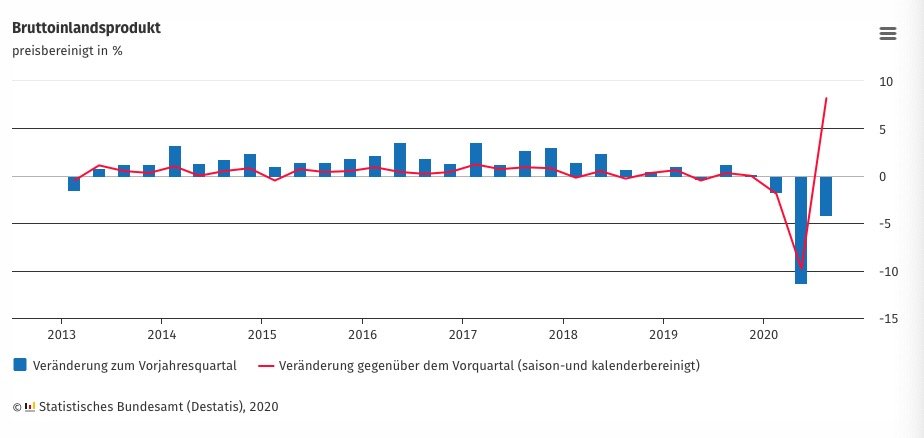 economists generally believe
In this regard, economists generally believe that as the current epidemic situation in Germany is gradually tightening and the government decides to implement a new round of blockade measures in November, the recovery of the German economy will slow down significantly.
The GDP in the fourth quarter may be Will stand still. At that time, not only German industry will suffer losses due to restricted economic activities, but also corporate and consumer confidence will fall into a downturn again.
In addition, according to the forecast of the German Federal Ministry of Economic Affairs, Germany's annual GDP will shrink by 5.5% in 2020.
Although it was one of the more serious recessions after the war, it did not exceed the 5.7 decline in GDP during the 2009 financial crisis. % Drop.