May 19 2021  Gaza man Yusuf Hamash recently described the terrifying moment he fled with his wife and daughter after an air strike on his apartment, the British Metro news agency reported Wednesday.
Reported that 29-year-old Yusuf lives in the northern town of Beit Lahia. At 6 p.m. on May 11, as he was preparing to take a bath at home, a drone strike hit a building below his apartment. "The shop caught fire and smoked," Yusuf said. I was with my wife, who was eight months pregnant, and my 3-year-old daughter, and I was worried that the rockets would hit the apartment, so we rushed to my parents' house on the same street and didn't bring anything with me. "
"I felt terrible, but all I had in mind was to run away quickly, " Yusuf said. I have a wife who is eight months pregnant. I don't know what words to use to describe how I felt at the time. "They had a night at their parents' house, " says Mr Yusuf. " The Israeli Air Force carried out 30 air strikes on the same site in a minute. "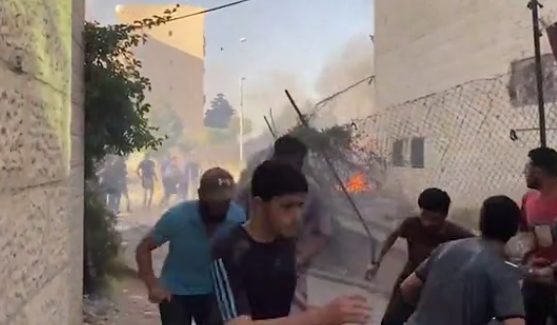 Yusuf said he returned to his apartment the next day to get his wife and daughter some clothes. "As soon as I got into the apartment, they launched another attack." That night, he said, F-16s pounded entire communities and all residents had to flee. Since then, the Yusuf family has been living at his wife's father's house, where they have been affected by the power outage.
'No place is safe, ' Mr. Yusuf added. "Northern Gaza has been bombarded the most, 450 times a night, but it's not just where I live, they're attacking everywhere. Huge buildings and entire neighborhoods were destroyed. Yusuf told Metro news afficalement that the cease-fire was only the beginning of ensuring the restoration of peace. A ceasefire is not enough, he said, "we need to put an end to it and get it back to normal."