Recently, Turkey has changed its diplomatic style and actively sent senior diplomats to Egypt and Saudi Arabia in an effort to repair relations with the two countries. Over the past few years, however, Turkey has criticized Egypt's current government as "illegal" and accused the Saudi government of ordering the killing of journalist Kasuji. Turkey's relations with the two countries have deteriorated, and now Turkey has offered to extend an olive branch to seek harmony, trying to ease relations behind what is the reason behind it?
Years later, Turkey handed out olive branches to Egypt and Saudi Arabia
Earlier this month, Turkey sent a delegation to Egypt for "exploratory" political consultations with Egyptian officials. It was the first formal diplomatic consultation between the two sides to improve relations since a rift in 2013. This week, Turkish Foreign Minister Mevlut Cavusoglu led a team to Saudi Arabia to meet with his Saudi counterpart, Ayatolo Gentilani. It was Chavushoglu's first visit to Saudi Arabia since 2017.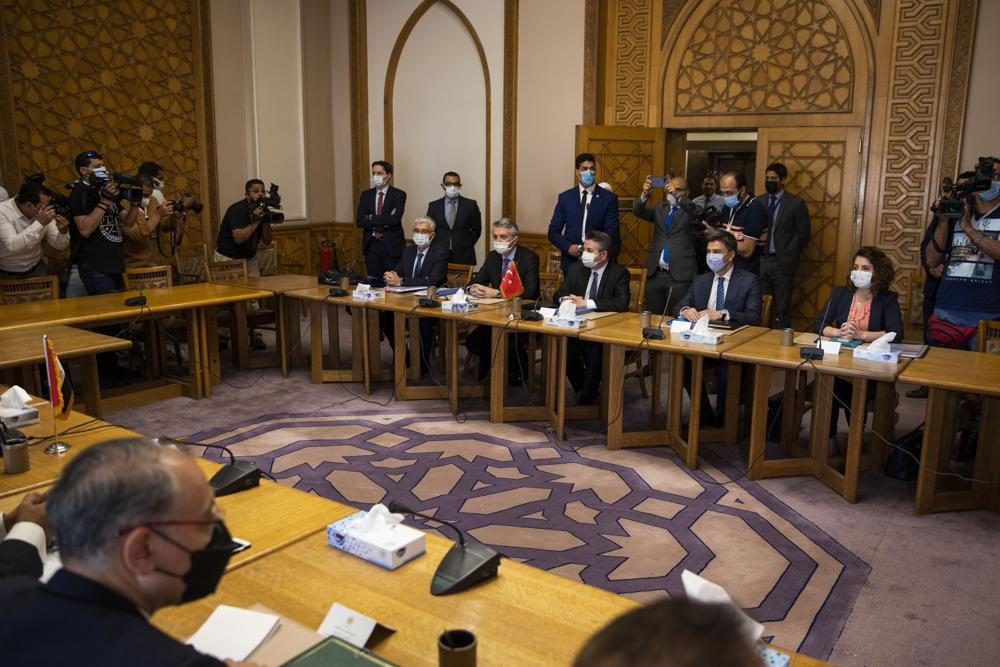 After years of cursing and recriminations, Turkey has changed its tune and sought to "re-build" with Egypt and Saudi Arabia. How bad has Turkey's relations with these two Arab countries ever been?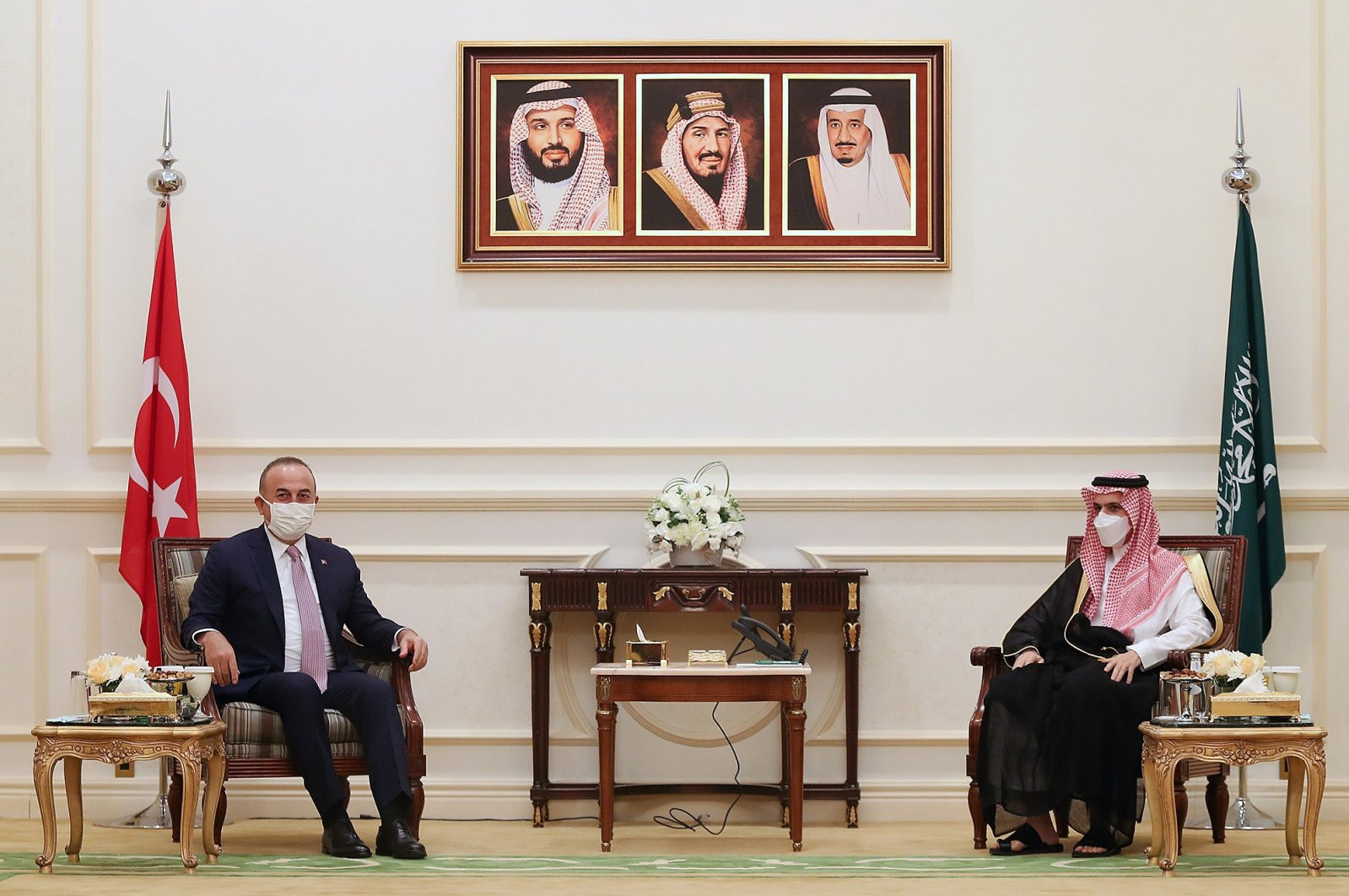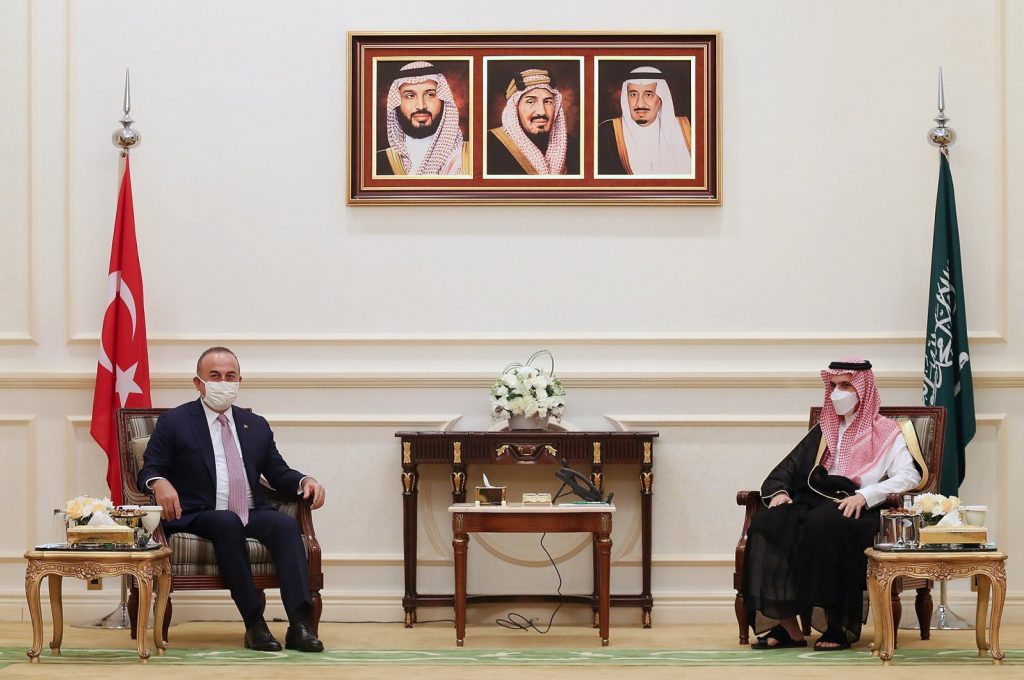 Eight years ago, Egypt's military ousted Morsi and formed a transitional government that characterized the Muslim Brotherhood as a terrorist organization. Relations between Turkey and Egypt have deteriorated sharply. The two countries have announced the expulsion of each other's ambassadors, the relationship between the two countries will be at the charge d'affaires level. Turkish President Recep Tayyip Erdogan has repeatedly lashed out at Egypt's leaders, even calling the country's current president, Sisi, an "illegal tyrant."
Four years ago, countries such as Saudi Arabia broke off diplomatic ties with Qatar, while Turkey backed Qatar and even built military bases in Qatar, prompting a backlash from the Kingdom. Saudi Crown Prince Mohammed bin Salman called Turkey, Iran and the Brotherhood "evil triangles." In 2018, when Saudi journalist Kasuji was killed at the Saudi consulate in Istanbul, Turkey, Erdogan pointed the finger at the Saudi government and said the mastermind behind the Kasuji case would be exposed.
In addition, analysts say Saudi Arabia, Egypt and Turkey all have significant influence in Sunni Islam in terms of regional game patterns. After Erdogan came to power, Turkey, under the "neo-Ottomanist" ideology, sought to transcend Sunni countries such as Saudi Arabia and Egypt and seek leadership in the Sunni Islamic world.
Why has Turkey changed its attitude? Avoid isolated blockades and get out of economic trouble
"Turkey's bad relations with Arab countries have hurt Turkey's interests, both economically and in terms of its rights and interests in the Mediterranean. If Turkey continues its poor relations, it will not be able to reap more benefits. Farouk Looglu, a former Turkish ambassador to the United States and a senior diplomat, said.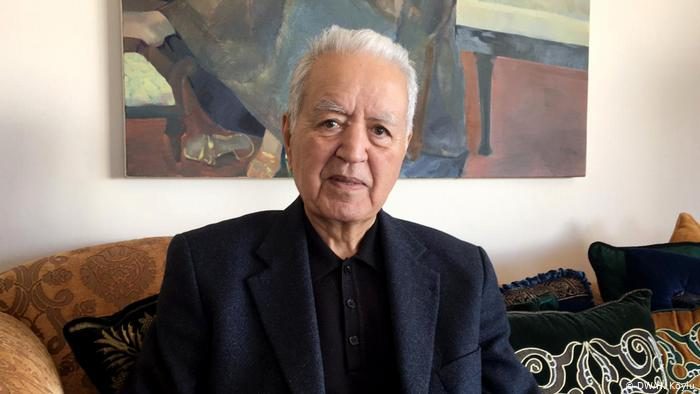 Turkey has made no secret of its determination to gain more in the eastern Mediterranean, but it has struggled in the eastern Mediterranean and has encountered resistance to expansion.
Last September, the energy ministers of Egypt, Cyprus, Greece, Israel, Italy and Jordan formally established the Eastern Mediterranean Gas Forum, which aims to strengthen oil and gas cooperation among member states and accelerate the development of oil and gas resources. However, Turkey, also a major eastern Mediterranean power, has been excluded.
Although Turkey has signed a Mediterranean maritime border agreement with Libya, and sent the exploration ship "Reiss" to the disputed waters, but Turkey's actions have been strongly protested by Greece, Cyprus and other countries, the European Union has met several times to discuss the need for sanctions against Turkey over the eastern Mediterranean.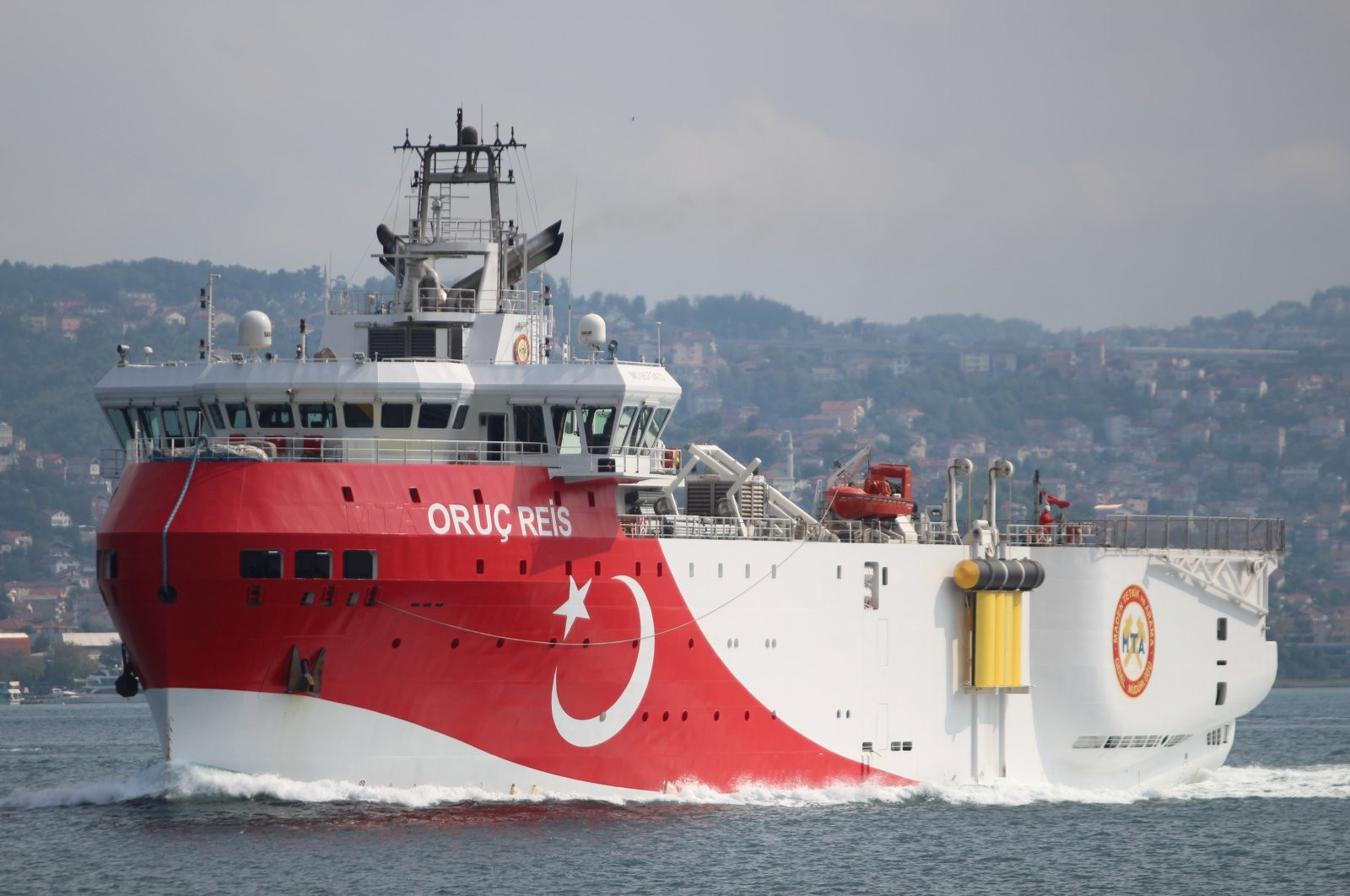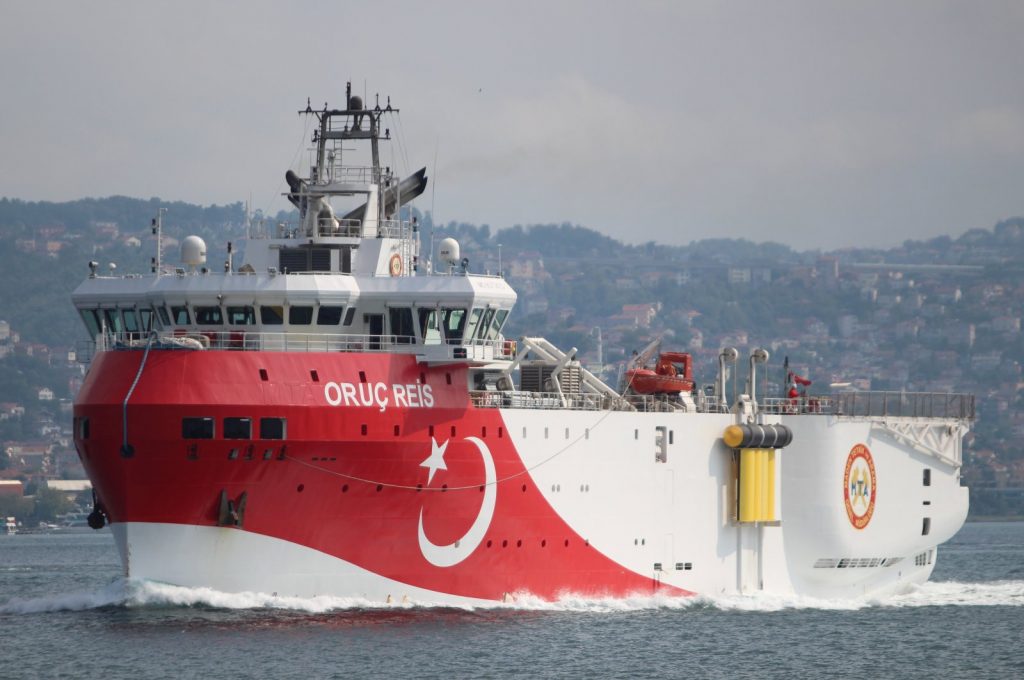 On the other hand, Turkey's fragile economy cannot withstand blockade and isolation, and domestic pressure has prompted the Turkish government to become flexible and relented in its foreign policy.
Since the outbreak, the Turkish lira has experienced huge fluctuations against the dollar, the lira has fallen sharply and the Money In The Hands Of The Turkish People Has Become Increasingly InSOliPable. Although the government issued a ban on dismissal orders, employment benefits, but reporters in the interview found that there are still a large number of restaurants closed and layoffs, unemployed people have to find a different way. Coupled with rising prices and high inflation, Turkey's economy is in trouble.
To make matters worse, last year Saudi Arabia began boycotting Turkish goods, and trade between Turkey and Saudi Arabia has fallen sharply since the end of last year. Turkey's total exports to Saudi Arabia fell 93 per cent in the first quarter from a year earlier, and plunged 94.4 per cent in April from a year earlier. Kalin, a spokesman for Turkey's presidential office, said bluntly that he hoped the Saudis would lift their boycott of Turkish goods.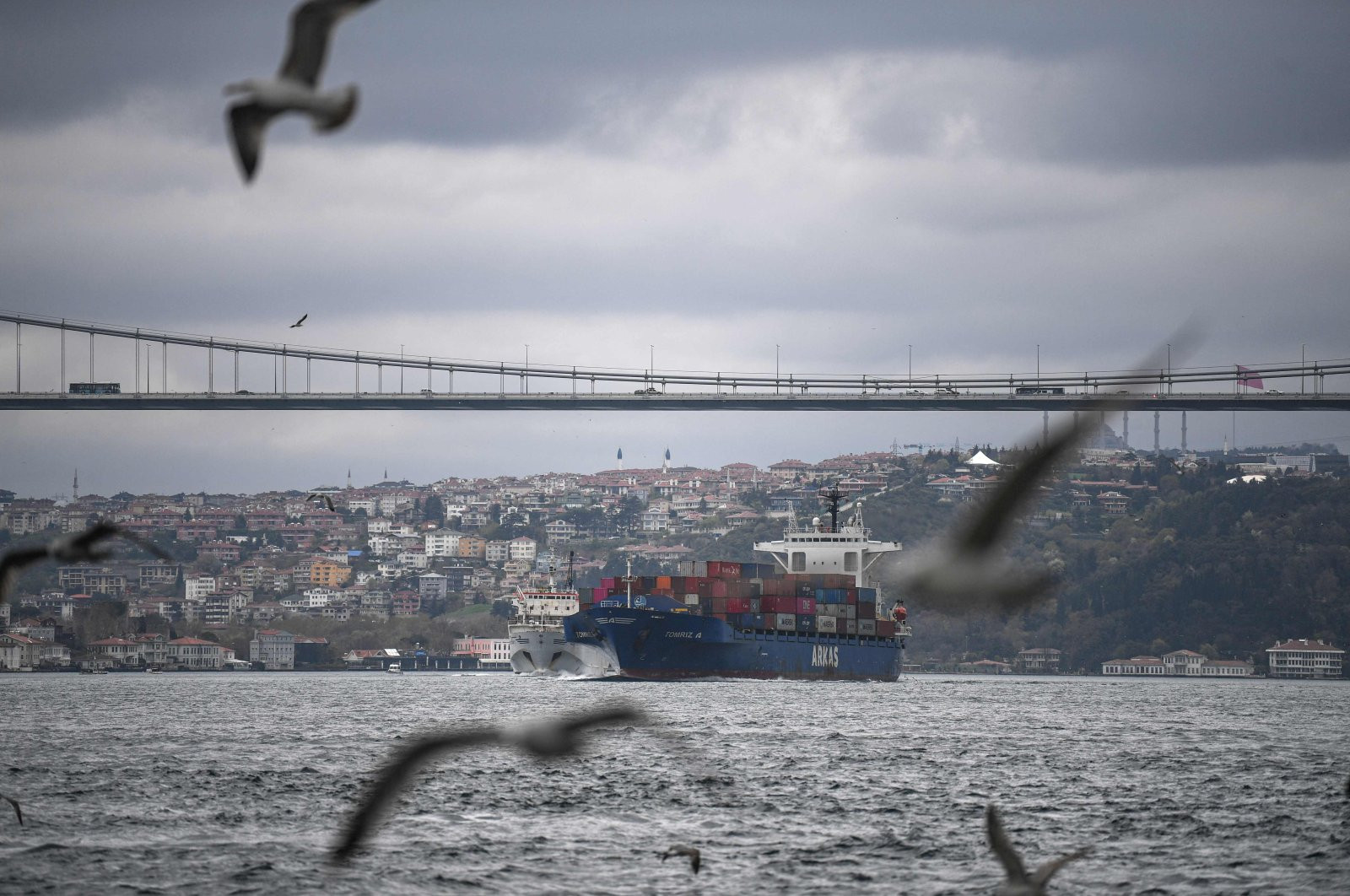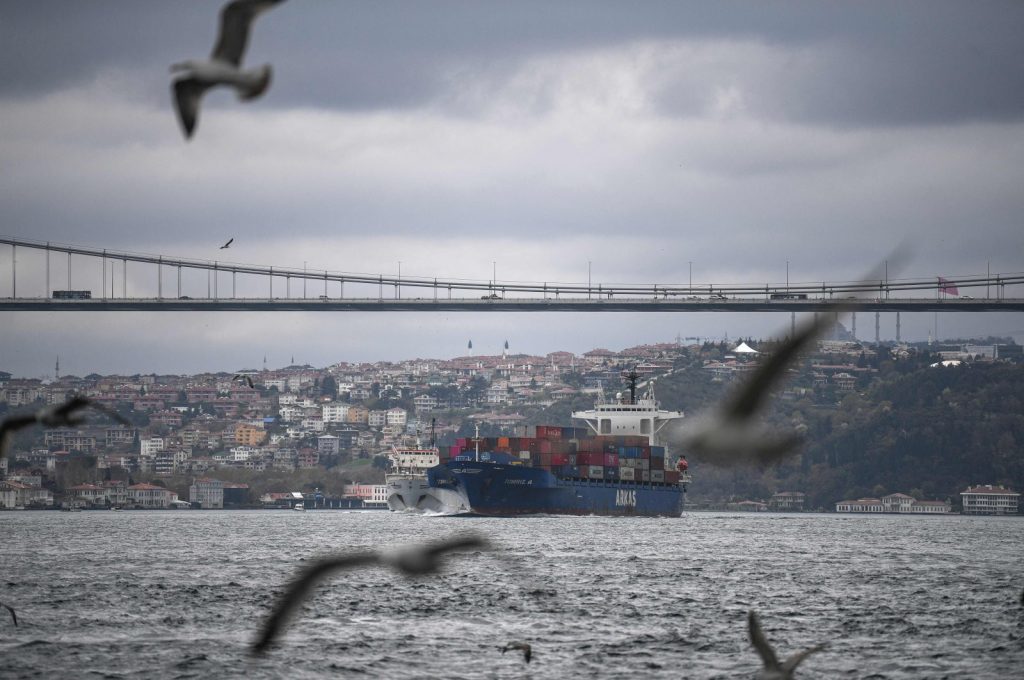 Yashar Yaksh, a former turkish foreign minister, believes another layer of turkey-Egypt relations is linked to Libya. After the overthrow of the Gaddafi regime in 2011, Libya's two main forces split into confrontations, with Turkey and Egypt supporting opposing camps. In March this year, Libya established a transitional government, mediated by the United Nations. The government, which has the support of both Turkey and Egypt, "created some relaxed atmosphere" between the two countries.
Notably, some analyses point out that Turkey and Saudi Arabia do not have significant differences on international and regional issues. Apart from economic and commercial cooperation between the two countries, Turkey's overall policy on regional affairs in Libya, the Eastern Mediterranean and other regions has not harmed Saudi interests. So while Turkey and Saudi Arabia have had a crisis in recent years, they have not broken down to the point. There is no conflict between Saudi Arabia and Turkey over the overall interests, nor is there any need for relations to continue to deteriorate.
Can Turkey really have a laugh with Saudi Arabia and Egypt? The road is blocked and long
"No matter how fine the porcelain, once fell to the ground, even if repaired, will not be the same as before. By the same token, relations between Turkey and the two Arab states have broken down, and it will take time to return to the old days, not overnight. Former Turkish Foreign Minister Ayat Yache told reporters. He has also served as Turkey's ambassador to Egypt and Saudi Arabia.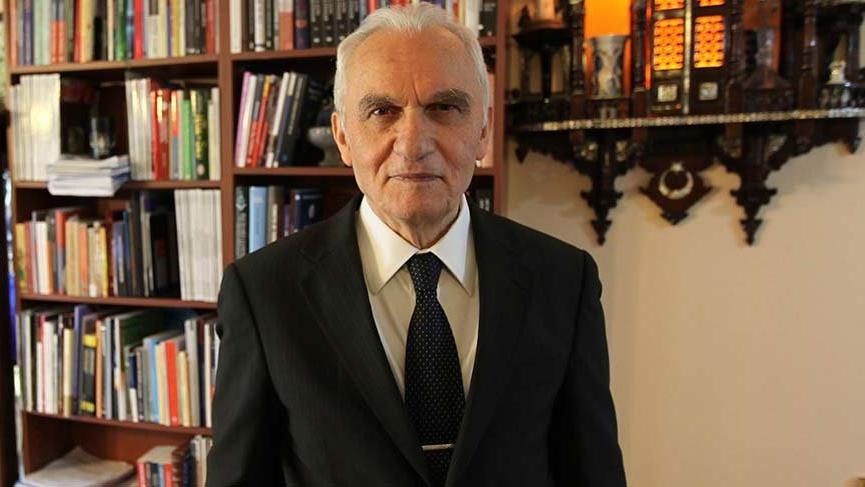 Turkey has long been mulling a repair of relations with Egypt and Saudi Arabia, but the process has not gone well.
Despite Turkey's offer, Egypt has been cautious.
In March, Turkish Foreign Minister Mevlut Cavusoglu said Turkey had begun diplomatic contacts with Egypt. However, Egypt's foreign ministry immediately responded that there was no "resumption of diplomatic contacts such as such a thing", the relationship between the two countries still maintained at the "agent level."
In the same month, Chavusoglu said Turkey might consider consulting with Egypt on the maritime border in the eastern Mediterranean. Egyptian diplomats immediately clarified that there was "no will" to consult with Turkey on the matter.
Egyptian officials have made it clear that a "genuine" dialogue is premised on concrete Turkish action, including the withdrawal of troops from Syria, the withdrawal of mercenaries from Libya and the transfer of what Egypt considers Islamist terrorists to Egypt. Analysts say Egypt's so-called Islamist terrorists are members of the Brotherhood who have fled to Turkey. Turkey is the largest asylum seeker and supporter of the Brotherhood.
Turkey has long since begun to pave the way for engagement with Saudi Arabia, but the Saudi response has been lukewarm.
In late April, Turkish presidential spokesman Mehta Kalin told Reuters that Turkey would "repair relations with Saudi Arabia." Kalin also changed his attitude towards the Kashouji case, supporting the Saudi trial of Kasuji. "They have their own courts, they make decisions, and we support them," Mr Carlin said. "
However, turkey's front foot has just been put up, the Saudi back foot has said it wants to close eight Turkish schools in Saudi Arabia. Analysts say patience with active interaction with Turkey could pay off for Saudi Arabia.
Egypt and Saudi Arabia may want to see what Turkey does more than what Turkey says, Yaksh said. On key issues such as the brotherhood, Turkey is likely to make concessions to a extent that will have to wait and see. It takes time and action to repair a relationship that has broken down.