January 1st – Times Square in New York, USA, is the most iconic New Year's Eve celebration place, but in the early morning of January 1, 2021, it was almost empty.
New York Times Square canceled live celebrations due to the COVID-19 epidemic, and police locked down the area ahead of schedule. According to the New York Post, this is the first time in New York Times Square in 114 that no audience was watching the "falling ceremony".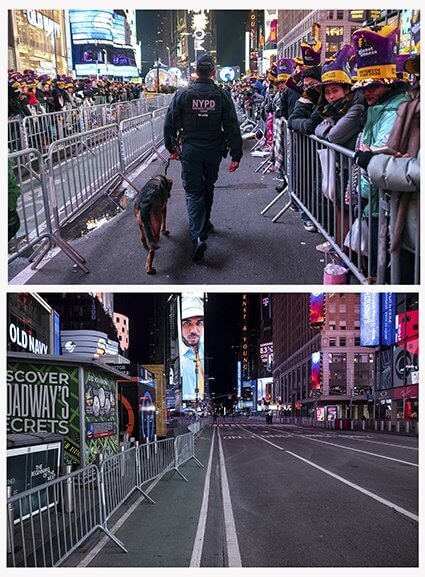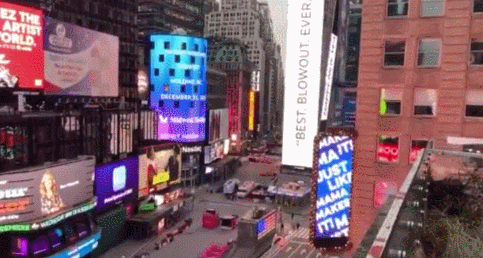 New York police issued a statement on December 30, 2020, saying that Times Square is closed to the public on New Year's Eve. Don't try to go to the scene to watch the "drop ceremony".
Anyone gathered will be told to leave. However, people can still watch the celebration ceremony on TV.
A live video from Reuters shows only a few people hanging around the night of December 30, 2020, and police are on guard. Many netizens shared empty photos of Times Square that day.
An American netizen said that this was the weirdest scene he had ever seen. Another person said that it would be better to set up a "cardboard man" in Times Square in New York to create an atmosphere.