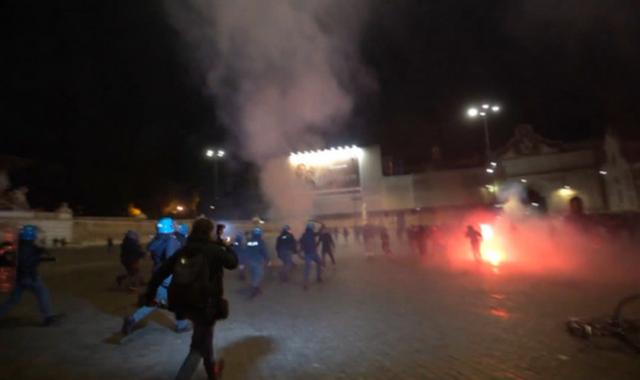 According to "Russia Today" reports, on the evening of the 25th, the Italian police dispersed 200 far-right demonstrators who violently protested the government's restrictions on the new crown virus, which led to street fighting in the center of Rome. There is a video showing that the scene of the confrontation is full of fire and smoke.
According to reports, on the 25th local time, about 200 extreme demonstrators gathered in Piazza del Popolo in Rome to oppose the new epidemic prevention measures introduced by the Italian government. Shortly after midnight, skirmishes broke out. Masked demonstrators violated their promise of peaceful protest by setting off a large number of fireworks, and the police responded with smoke bombs.
According to reports, a total of 8 people were arrested that night. It is reported that some garbage bins and vehicles were ignited, the square was full of explosions, and smoke filled the square and streets. However, there are no reports of major property losses.
Italian Prime Minister Conte announced on the 25th that the epidemic prevention measures will be further tightened in response to the surge in new coronary pneumonia cases. A few hours after peaceful protests against COVID-19 restrictions in the Italian capital, skirmishes broke out at night.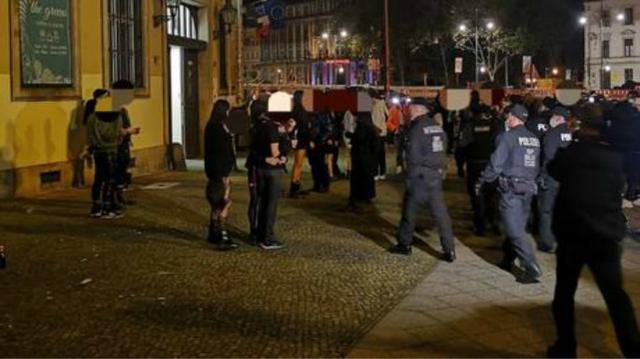 The report pointed out that this southern European country is working hard to control the epidemic, and the number of new epidemics in a single day has reached a record level. But many Italians are tired of partial closures and curfews, and oppose the government's further restrictions. This spring, after two months of national lockdown, Italy has suffered its worst economic recession since World War II.