On February 4th local time, former U.S. President Trump announced his withdrawal from the Screen Actors Guild-American Federation of Television and Radio Artists (SAG-AFTRA).
This came after the Screen Actors Guild of America overwhelmingly found that Trump had violated the statutes of the institution because Trump was accused of inciting supporters to violently attack the Capitol on January 6.
At the same time, some enterprises and other entities are also cutting off their links with Trump and the Trump Group.
Take the initiative to quit before being fired
According to Business Insider on February 4, Trump wrote to Screen Actors Guild President Gabriel Catrice on the same day, indicating his reasons for leaving the agency and boasting about himself.
"I'm writing to you today about the so-called Disciplinary Committee hearing to withdraw my union membership." Trump went on to write, "Who cares!" ( Who cares!)
He later said that he was not familiar with what Catrice had achieved or worked, but he was "proud of his performances in movies such as Home 2 and Supermodels, as well as TV programs such as Saturday Night Live and Apprentice".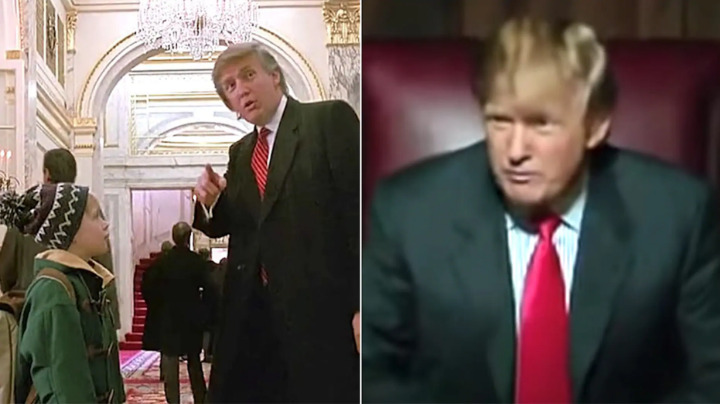 The film and television work in which Trump participated.
Trump also wrote at the end of the letter: "I don't want to have any more contact with you.
Therefore, this letter is to inform you that I will withdraw from the Screen Actors Guild immediately. You didn't do anything for me.
However, Trump's letter did not stir much water, and the Screen Actors Guild responded with a statement of only two words – "Thank you".
Screen Actors Guild is an American union organization representing 160,000 film and television actors, journalists, radio celebrities, record artists, singers, voice actors and other media practitioners in the United States.
Trump has been a member of the Screen Actors Guild of America since 1989.
Trump was previously accused of inciting his supporters to storm the Capitol on January 6 and smear and threaten the safety of journalists by spreading false information, many of whom are members of the Screen Actors Guild of America.
"Donald Trump attacks the organization's most sacred values—democracy, truth, and respect for fellow Americans of all races and beliefs, and the sanctity of press freedom." Catrice said.
Later, the agency said on its official website last month that after a special meeting, the National Board of Directors of the Screen Actors Guild of America overwhelmingly found that member Trump had violated the statutes of the agency.
And the disciplinary hearing about Trump was scheduled for this week.
"If the Disciplinary Committee finds Trump a violation, possible penalties include condemnation, fines, suspension of membership rights or dismissal of membership," the statement said.
Institutions have left out of contact with Trump.
Trump's behavior before leaving office not only angered the Screen Actors Guild, but also angered the major businesses and institutions that had close links with Trump.
According to Business Insider, New York Mayor Bill de Blasio said on February 3 that New York City "will no longer have anything to do with the Trump Group".
The site's reporter Grace Dean reported that New York City had previously signed a contract with the Trump Group, which operates two skating rinks (and a merry-go-round) and a golf course in the Bronx in Central Park.
The contracts have generated $17 million in annual revenue for Trump Group, according to The Washington Post.
The PGA also announced that the 2022 PGA Championship will not be held at the Bedminster Golf Club in Trump, New Jersey.
In a statement to The Washington Post, the Trump Group said it "is a violation of a binding contract, and they (PGA) have no right to terminate the agreement." New York Times reporter Maggie Haberman pointed out that he was even sadder than Trump's upcoming second impeachment.
In addition, Deutsche Bank and Signature Bank will terminate banking services to Trump Group this year.
According to Bloomberg, Trump owes Deutsche Bank more than $300 million, and the signature bank will terminate services to two personal accounts, including about $5.3 million.
"The bank has decided not to do any business with the Trump Group and its affiliates and will immediately end that relationship," Professional Bank said in a statement to Bloomberg on February 2.
In May 2018, Trump reportedly borrowed $11 million from the bank to buy a house for his sister Marianne Trump Barry, right next to his Mar-a-Lago in Florida." Business Insider" reporter Kate Duffy reports that Trump has a money market account worth up to $25 million at the bank.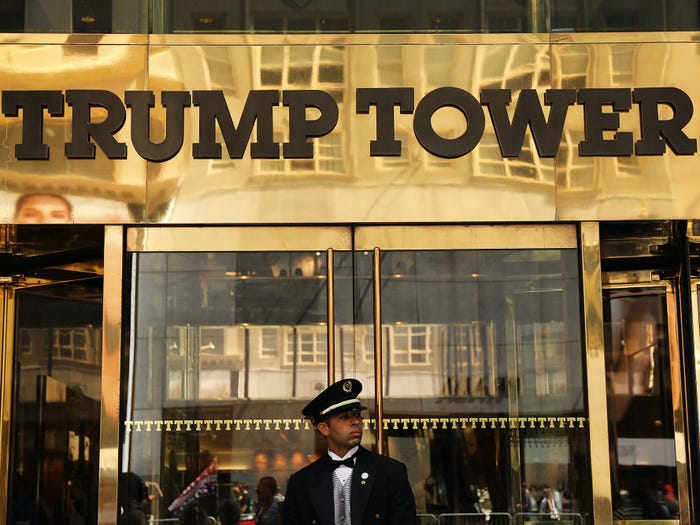 Trump Tower
Girl Scouts New York, on the other hand, told Business Insider reporter Daniel Geiger that the group wanted to end its 15-year lease with Trump Tower.
Real estate giants Cushman & Wakefield, Shopify and insurance brokerage Aon have also said they will terminate their cooperation with Trump Group.