May 23rd this year marks the 70th anniversary of China's friendly diplomatic relations with Pakistan. Pakistan is China's all-weather, all-round strategic partner.
In the words of pakistani friends, it is a time-tested strategic partner that is taller than the Himalayas, deeper than the Arabian Sea, sweeter than honey, harder than steel, and more precious than eyes, in the words of Chinese.
More than six years after the launch of the China-Pakistan Economic Corridor, as the flagship project, the China-Pakistan Economic Corridor has been moving forward with the wind and waves, even during the outbreak, the corridor construction has not stalled.
However, there are some people in the world who can't see Pakistan's prosperity and progress, and can't see the development of china-Pakistan friendly relations after the ordeal, always have to make something happen.
Five people were killed and 12 injured in a hotel terrorist attack in Pakistan last week. The Chinese Ambassador to Pakistan, Nong Rong, and the Chinese Consul General in Karachi, Li Bijian, who were on an official working visit to Balochistan province at the time, stayed at the hotel, but fortunately they were survived by other official duties.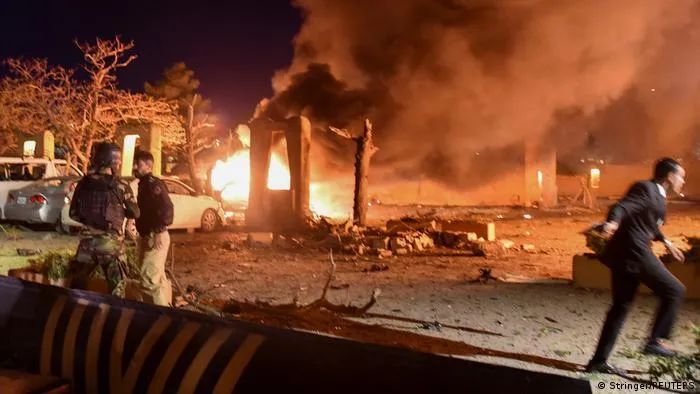 We certainly condemn any terrorism.
And on this matter, some Western media racked their brains, vicious speculation, loud words, one is that Pakistan is absolutely unsafe country, investment here is very dangerous;
Some well-intentioned Western media writers have taken the opportunity to discredit Pakistan, smear the Economic Corridor between China and Pakistan, and provoke Sino-Pakistani relations.
So what is the truth?
According to an assessment by a United Nations agency in February, Pakistan has achieved indelible results in the war on terror over the past 12 years.
In 2009, the author worked in Pakistan, when terrorism did rage in Pakistan, even in Islamabad, there are at least one terrorist attack every week, it does cause great harm to the lives and property of the Pakistani people, to the Chinese companies operating in Pakistan pose a huge security threat.
But 12 years on, what's the situation like?
According to Brookings' assessment, Pakistan's annual number of terrorist attacks fell from more than 4,000 in 2009 to 319 in 2020, less than 8 percent in 2009, and the number of deaths from terrorist attacks fell from more than 2,700 in 2009 to about 6 percent today.
Pakistan has launched a series of sword-wielding operations, clearance operations and clean-up operations against evil, and, with reliable intelligence support, has carried out 375,000 anti-terrorist clearance operations (figures provided by the Public Relations Department of pakistan's armed forces), eliminated 78 branches of terrorist organizations, especially hideouts, dealt with 717 terrorism-related cases, sentenced 344 terrorist criminals to death, and executed 58 of them.
All this shows that Pakistan has not only made great national sacrifices for the cause of international counter-terrorism, but has also made remarkable achievements.
The economic corridor between China and Pakistan has been able to move forward on the basis of a significant improvement in Pakistan's security environment. Individual terrorist attacks do not erase the fact that Pakistan's overall counter-terrorism situation is in good condition.
So it would be futile to discredit Pakistan and force the China-Pakistan economic corridor to slow down, causing Chinese investors to turn their backs on Pakistan.
What is the development of the China-Pakistan Economic Corridor?
To borrow the words of Mr. Yao Jing, a former Chinese ambassador to Pakistan and now director of the Foreign Affairs Office of Xinjiang Uygur Autonomous Region, the author Chinese people sincerely hope that the Pakistani people will live a good life without self-interest.
Whenever I recall this sentence, the author's heart is very hot, many Pakistani friends also feel the same way.
The lives of the Pakistani people have improved markedly compared to the past.
Let's talk about electricity transmission first. When the author was in Pakistan from 2003 to 2014, Islamabad had a power outage of eight hours a day (2010), or every two hours, so the home was equipped with diesel generators.
Seven years after leaving Pakistan, the author asked colleagues who are still in Pakistan, who say they are currently without power once a week in Islamabad for about an hour at a time. In other words, the current number of blackouts is 0.17 per cent before the corridor was built.
This is largely due to the corridor construction process, China and Pakistan jointly built a large number of hydropower, thermal power generation, nuclear power and new energy infrastructure, so that Pakistan to a large extent out of power tension.
Pakistan has entered the subway era.
In 2021, China's first subway was successfully opened in Lahore, solving the problem of nearly 260,000 people.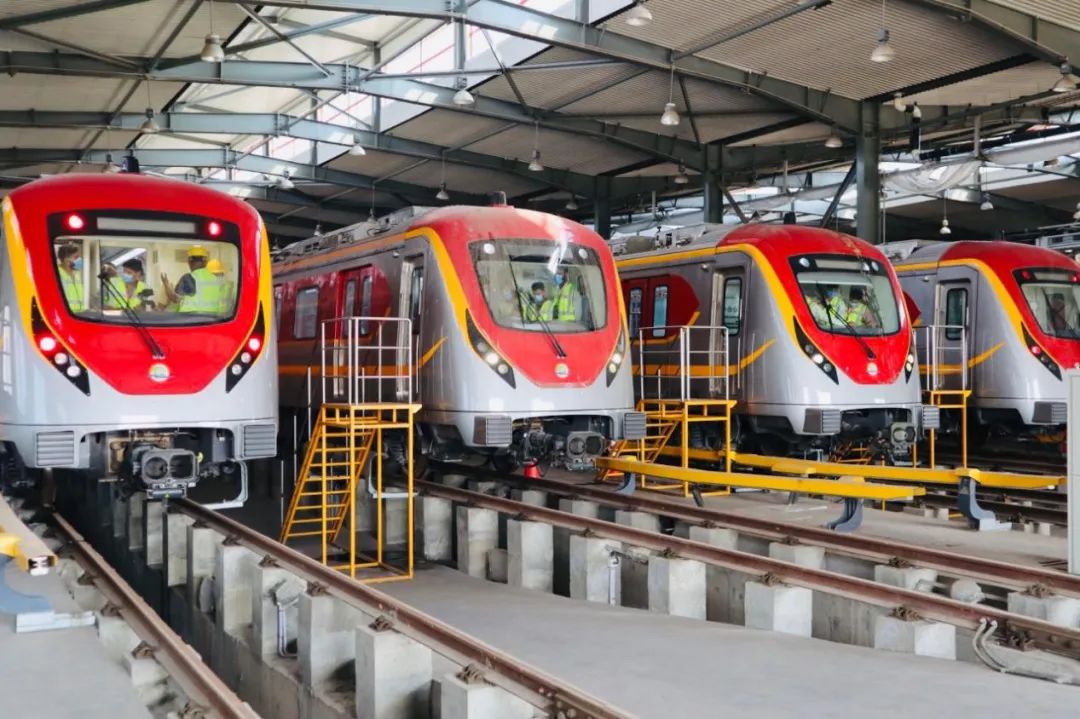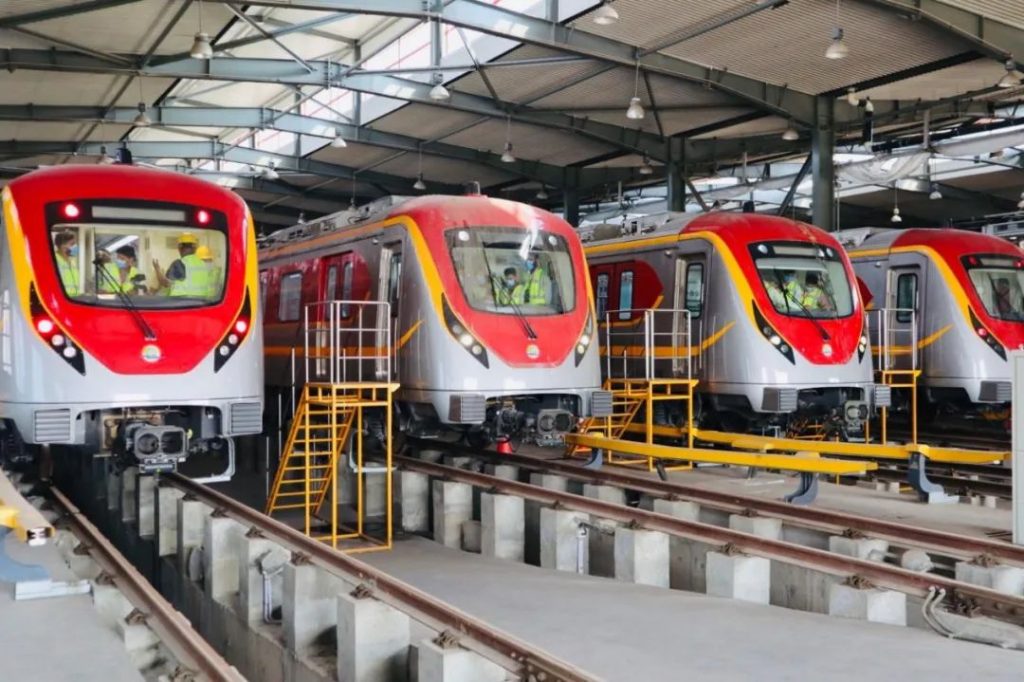 In all parts of Pakistan, industrial parks and special economic zones are full of China-Pakistan cooperation, Pakistan's ability to attract foreign investment, manufacturing industry is accelerating, military production and construction of China-Pakistan cooperation is also very smooth.
During the corridor construction, China has provided more than $10 billion in aid to Pakistan, and this assistance continues to help Pakistan solve the problem of direct employment of more than 70,000 people, indirect employment of more than 1 million people.
In this fight against the epidemic, first Pakistan supports China's fight against the epidemic, then China provides anti-epidemic support to Pakistan, and Prime Minister Imran Khan took the lead in vaccinating China, demonstrating its trust and respect for China.
By contrast, what does another big country on the other side of the ocean do?
So far, the Government and people of Pakistan have not received a penny of anti-epidemic supplies from this great country. Pakistan's fight against the epidemic has been so difficult that it has not been heard that they are willing to give generously.
Not long ago, the leaders of a major country held a climate change summit, actually ignored Pakistan's status as a great power, did not invite Prime Minister Imran Khan to attend, but invited a number of small micro-states to attend.
In 2019, Prime Minister Imran Khan visited the country without a formal welcoming ceremony and offered Pakistan $100 million in so-called assistance to replace the parts and components they provided with weapons, for which the salaries, bonuses, accommodation, flights, etc. of the experts sent were deducted from the $100 million.
In this way, seven deductions and eight deductions, the real funding for Pakistan in the end how much, who can figure out.
Moreover, it is said that this "assistance" is not free of charge.
Please compare who is a friend and who is not at the most difficult time for the pakistani people.
Indeed, there are still terrorist organizations in Pakistan, which have been severely combated, but extremist ideas persist.
However, think about who has been able to wreak havoc on terrorism in Pakistan and Afghanistan.
Who inspired jihad not only with guns, but also with his own aid agencies to help print a variety of pamphlets promoting jihad, and who first took the fruit?
The countries concerned and relevant Western public opinion are advised not to forget the lessons of 9-11 and not to lift stones and throw stones at their feet.
Please stop unprovoked salting in China-Pakistan relations, or take care of your own business first.