November 1- A soldier was shot and killed during a live ammunition training at Wainwright Base in Alberta, Canada. Training was therefore suspended, and the military and police have been involved in the investigation.
According to the Canadian Broadcasting Corporation, the Canadian Ministry of Defense issued a statement on Saturday (October 31) local time saying that a soldier from the country had a live ammunition at the Alta Wainwright base at about 10 pm on Friday (October 30)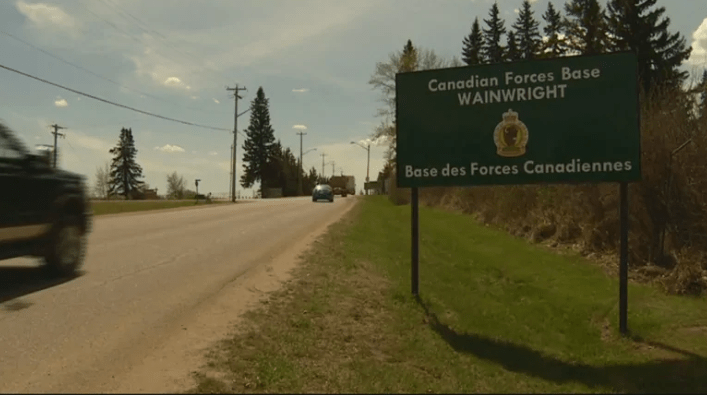 He was shot and died during the drill. The statement pointed out that after the incident, the soldier was rushed to Wainwright Hospital and then airlifted to Edmonton Hospital where he was pronounced dead in the hospital on Saturday morning.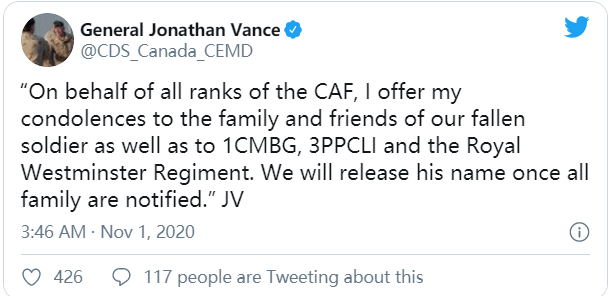 The identity of the deceased has not been announced, the live ammunition training has been suspended, and the Canadian military and police have been involved in the investigation.
Canadian Defense Ministry Chief of Staff Jonathan Vance (Jonathan Vance) said on social media that after informing the family of the deceased, the military will announce his name. 
Vance also expressed condolences to the soldier's family and friends, Canada's First Mechanized Brigade, Princess Patricia's 3rd Canadian Light Infantry Battalion.