February 10th, local time, the Cambodian Ministry of Health began to vaccinate Cambodians against the Chinese-assisted coronavirus. Cambodian Prime Minister Hun Sen's eldest son Honmanai became the first vaccinated person in China.
He expressed his trust in the Chinese vaccine and hoped to take the lead in everyone. Please rest assured that the people should be vaccinated against China.
The vaccination activity on that day was held at the Kammi Hospital in Phnom Penh, Cambodia.
After vaccinated against the novel coronavirus in China, Cambodian Ministry of Health spokesman Owanting said that the government will vaccinate more people, so that people can resume normal work and production as soon as possible.
Hongmanai said that since the outbreak of the epidemic, China has provided Cambodia with a lot of help in epidemic prevention materials, including vaccines.
The first batch of vaccines is of great significance and has helped the Cambodian government to implement the epidemic prevention strategy. Thank the Chinese government and Chinese people for extending a helping hand when Cambodia's epidemic prevention is difficult.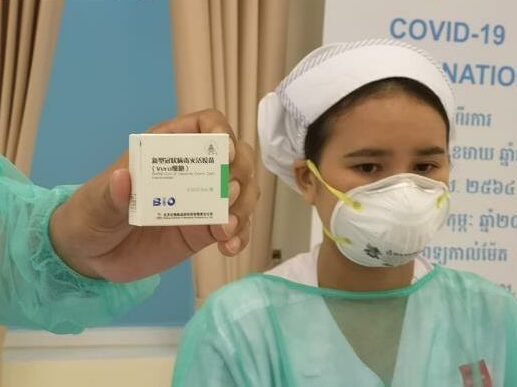 The first batch of vaccines from China to assist Cambodia arrived in Cambodia on February 7.
Under the Royal Government of Cambodia's plan, vaccination will be given priority to high-risk groups such as medical workers, military personnel, teachers, tricycle drivers and taxi drivers.