May 26 2021 The emergency landing of an Irish Ryanair passenger plane in Belarus continues to fester. On the 25th, Belarus released a transcript of the crew's conversation, denouncing the United States and Europe for "planned provocations." At the same time, the United States said it did not believe Russia was somehow involved in the incident.
Belarus slams U.S., European "planned provocations"
The Aviation Department of the Ministry of Transport of Belarus published on its website on the 25th a recording of the conversation between the dispatcher of the Minsk airport and the crew of the landing aircraft, and invited ICAO, the International Air Transport Association, the European Aviation Safety Agency and the United States and European civil aviation agencies to participate in the follow-up investigation.
According to the recording, the dispatcher told the pilot that intelligence had received information that there was a bomb on the flight, which was said to have exploded over Vilnius. He advised the crew to land at Minsk airport for safety reasons.
The pilot further clarified the source of the bomb information. He was told that security at Minsk airport had received an e-mail, which had been sent to several airports.
The pilot asked who suggested the plane land in Minsk, as well as information about the airline, departure or arrival airport. The Belarusian dispatcher replied, "This is our proposal." The pilot then said he planned to fly to Minsk airport instead.
Reported that in the recording can not hear the dispatcher threatened the crew members.
European Commission spokesman Stephen de Korsmek said on the 25th that the European Commission, together with member states, is working to implement the decision of the European Summit in Brussels to close EU airspace for Belarusian flights.
White Russian Foreign Minister Marky said that within 10 to 15 minutes of the plane landing, Western politicians, not experts, began to condemn the white Russia, which the White Russian side considered a "planned provocation."
White House: U.S. does not believe Russia was involved in the crash
Russian Foreign Ministry spokeswoman Maria Zakharova said on the 25th, the Western response to the plane emergency landing incident is downright hysterical, from the perspective of international law is unfounded.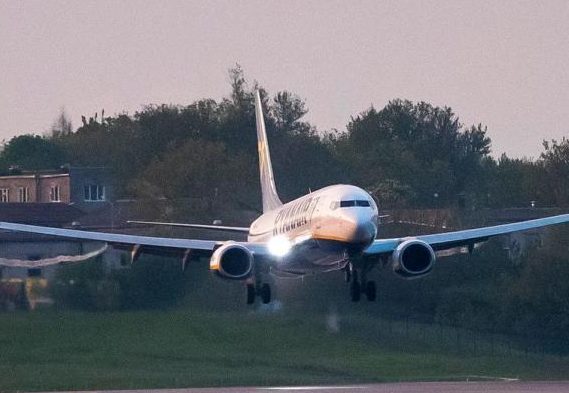 "It's downright hysteria, strange hysteria, both from the point of view of international law and from its own experience, and it's unfounded. When our Western partners do this, no one ever makes a similar statement, no hysterical screams. Zakharova said on a television program.
White House press secretary Psaki said the same day, the United States does not believe that Russia in some way involved in the landing incident.
Asked if the U.S. believes Russia has anything to do with what happened in Minsk, Mr. Pusaki told a news conference: "We don't believe that." "
The two sides will reportedly discuss the landing at a meeting between U.S. and Russian leaders in June.