February 9 Recently, an Australian TV weather forecaster suddenly noticed that someone was suspected of drowning after completing the connection on a coast.
Then he took off his clothes and jumped into the sea to help save people.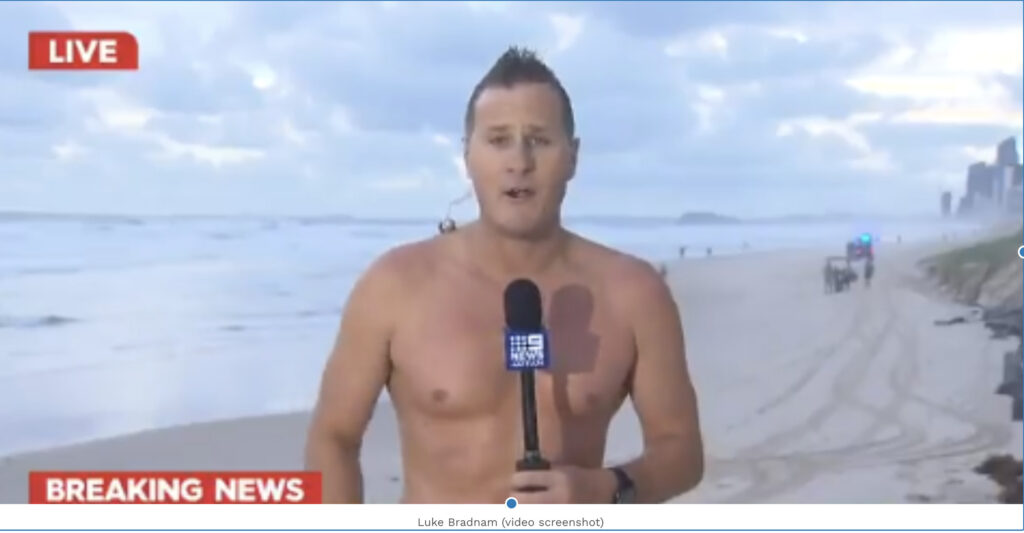 According to many media reports such as Business Insider, the incident occurred on February 5th local time.
Luke Bradnam
Australian Channel 9 reporter Luke Bradnam described the dangerous surfing conditions in the narrow neck beach area of Queensland to the audience in a live broadcast.
While the broadcast was completed and the camera had not stopped shooting, a surfer reminded Bradnam that something seemed to float a little farther away from the sea, and Bradnam then took off his clothes and jumped into the water.
It is reported that Bradnam is a member of a surf club and a strong swimmer.
He initially thought that there was a swimmer in distress in the sea, but soon realized that it was a corpse and salvaged it ashore. Soon after, Bradnam gave an interview to his company on the matter.
Queensland Police Department later confirmed that the body Bradnam helped recover was 32-year-old British gym manager Jack Jacobs, who disappeared on the 4th.