February 27th, local time, several Asian groups in New York City launched a protest against hate crimes against Asians.
Hundreds of people participated in the protest near New York City Hall that afternoon.
Some protesters told reporters that while the COVID-19 epidemic has had a huge impact on all ethnic minorities, including Asian groups, due to the incitement of some politicians, there have been more and more hate crimes against Asians in New York and the United States.
They had to take to the streets to protest these crimes in this form and call on the government to take more active action.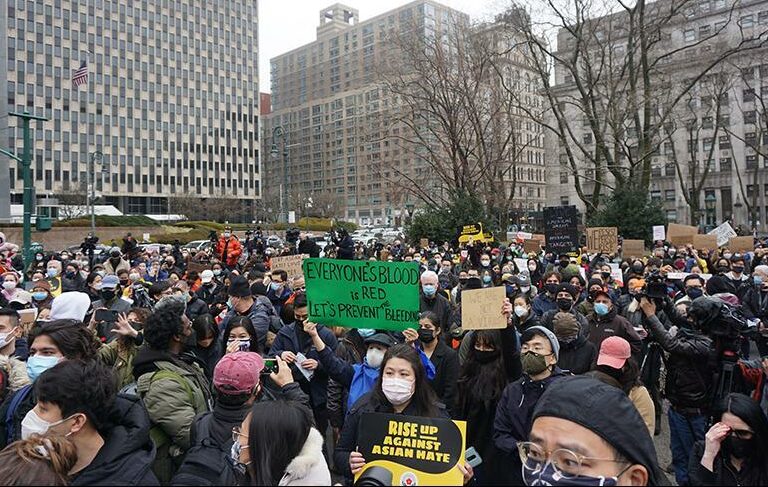 At the event, a number of politicians, including Chuck Schumer, the majority leader of the U.S. Senate, U.S. Senator Meng Zhaowen, Mayor De Blasio, New York Attorney General Leticia James, etc., spoke to express their support for the Asian community in New York and said that they would strengthen the protection of the Asian community.
Andrew Yang, a mayoral candidate for New York, also participated in the protests on the same day.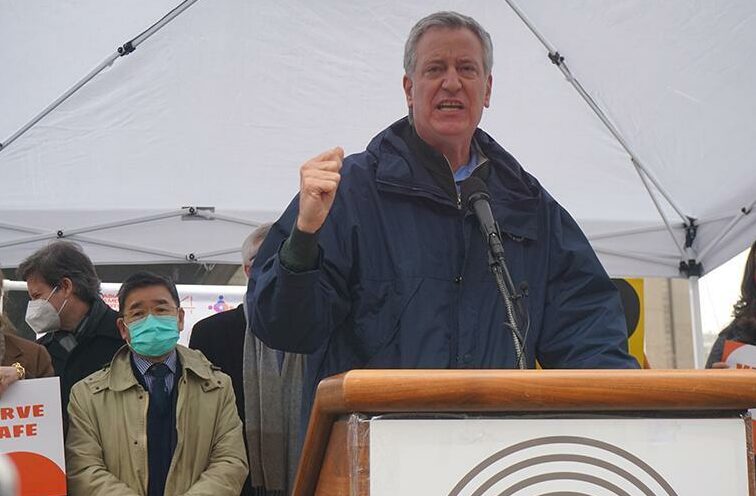 In the past few weeks, there have been many hate crimes against Asians in New York.
On the evening of February 25th, local time, an Asian man was assassinated in Manhattan. The suspect then turned himself in and claimed that he hurt people because he did not like the victim to look at him.
A 52-year-old Chinese woman was suddenly attacked by a white man in front of a pastry shop in Queens, New York, February 16. The woman had a broken forehead and sewed five stitches in the hospital.
Including the incident, three incidents of violence against Asian women occurred in New York in one day alone.
Late last month, an 84-year-old Thai man died of a serious head injury when he was suddenly attacked by a young man while walking in San Francisco, California.
According to Stop Hatred Asians and Pacific Islanders (AAPI), a group of citizens representing Asian Americans, there were 2,808 crimes against Asian Americans between March 19 and December 31 last year.