December 13 – New York Daily News quoted the New York Police Department statement on the 12th that on December 1, local time, an African-American man attacked an Asian woman on the Bronx subway platform. The Hate Crime Task Force of the New York City Police Department has intervened in the investigation.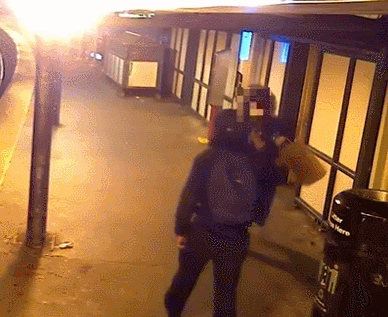 Police released a video showing that the case occurred at about 6:20 a.m. on December 1. An African-American man followed the victim on the 174th Street platform east of Croton Park and punched her in the face. The Asian woman retreated and dodged behind the garbage can.
It is reported that men of African descent fled after attacking victims. The victim suffered a nose injury, but refused to receive medical treatment.