November 23. According to a report by Japan's Yomiuri Shimbun on the 23rd, a source said recently that after receiving the report, the Tokyo Metropolitan Prosecutor's Special Search Department was discussing the banquet held the night before the "cherry blossom viewing party."
To investigate the first secretary of former Japanese Prime Minister Shinzo Abe and others. After the news came out, it caused heated discussions on the Internet in Japan, and related topics such as "Arrest Abe" appeared on the hot search list in Japan.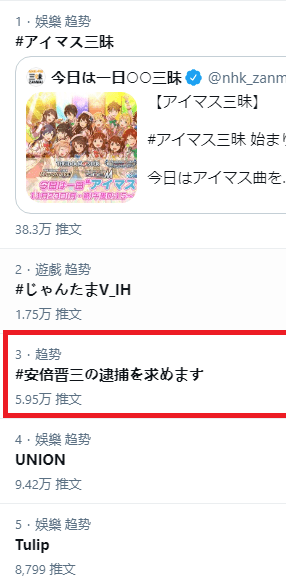 According to the report, the Special Search Department of the Tokyo Prefectural Procuratorate received reports that Abe was suspected of using political funds in violation of regulations during the eve of the "cherry blossom viewing party" hosted by the party. 
According to the data, the fees paid by the participants of the banquet were lower than the overall cost of the banquet, and the organizer "Abe Shinzo Support Association" may have filled the difference. Currently, the prosecution is discussing whether to file a case.
The news also caused an uproar on the Internet in Japan. The topic "Arrest Abe" has risen to third place after being listed on the hot search list in Japan. More than 60,000 Twitter has participated.
Some netizens have commented that they hope the police and prosecutors Seriously investigating the case, some netizens said that the prosecution is still discussing whether to file the case, and it is too early to "convict" Abe.
Abe said that it would actively cooperate with the prosecutors in the investigation, but declined to make specific comments. Earlier, Abe had stated on this issue that his support club had no income or expenditure during the "Eve Festival", and denied that the support club office filled the funding gap.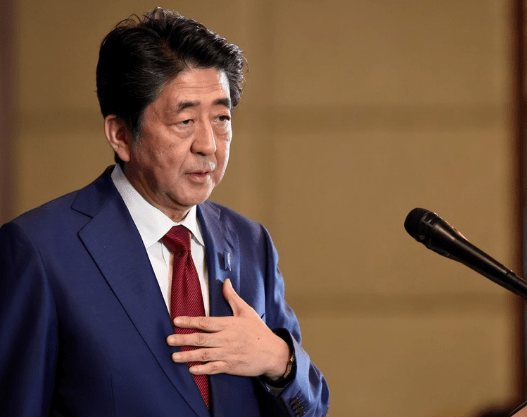 The Japanese government has held cherry blossom viewing parties in Shinjuku Gyoen, Tokyo since 1952, inviting representatives from all walks of life to admire the cherry blossoms with the prime minister, at the expense of the government. During Abe's administration, the cherry blossom viewing club budget increased significantly. 
According to data from the Cabinet Office of Japan, the cherry blossom viewing party spent about 30 million yen in 2014, which increased to 55 million yen in 2019, and the number of participants increased from approximately 14,000. Increased to 18,000.