According to the on the 23rd, the animal protection organization said that soldiers were asked to eat live geckos and drink snake blood in terrible U.S. military exercises, which may lead to another pandemic.
PETA says the U.S. Marine Corps' "Grizzly Bear Exercise" poses a threat of zoonotic disease similar to COVID-19, while endangering the survival of King Cobra.
Now the animal protection organization has submitted a petition to demand that the U.S. military stop holding "fraternity-style parties disguised as exercises" in Thailand, known as "Golden Cobra" exercises.
According to the report, the "Golden Cobra" exercise has been held in this Southeast Asian country (Thailand) every year since 1982.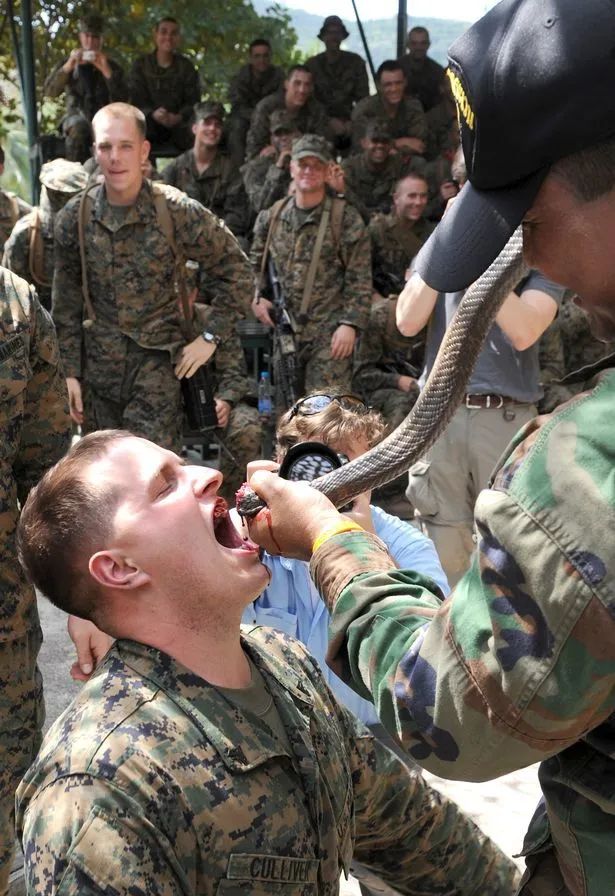 During the training process, soldiers are said to learn what wild plants are safe to eat and what to do when they are separated from the army.
It is reported that in the exercises in which the U.Thai army participates, soldiers will learn to tear off the snake's head and drink the snake's blood. Soldiers will also learn how to survive in the jungle, including how to skin off geckos and eat them raw.
PETA petition urges new Defense Secretary Austin to prioritize ending the Golden Cobra exercise.
Sharin Garra, vice president of the organization, said: "A girl scout can also learn how to survive in the jungle without killing animals for training, and so should the best and brightest people in our army. PETA calls for the Pentagon to repeal animal killings during the Golden Cobra program, which tarnishes the honor of the Marine Corps, endangers public health, and endangers endangers endangering endangering species."
The animal rights group subsequently claimed that the training "constitute a dangerous zoonotic threat similar to COVID-19."
It is reported that due to concerns about the spread of the novel coronavirus, the next "Golden Cobra" exercise training has been postponed to August.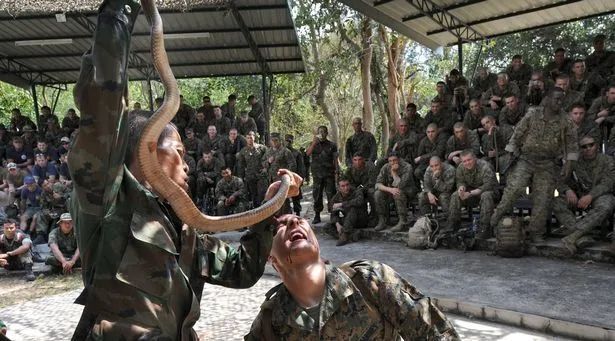 In 2011, after discussions with PETA, the U.S. Marine Corps Mountain Combat Training Center in California stopped using live animals in survival training courses.