April 2nd, an attack on the police near the U.S. Congress killed one suspect and a policeman and injured another policeman.
The U.S. Capitol Police Department issued a statement on the same day saying that shortly after 1 p.m. local time, a man drove into a roadblock at the north entrance of Congress and knocked down two policemen. Then he got out of the car and rushed to the police with a knife. The police opened fire on the suspect and injured him.
The statement said that two injured police officers and suspects were taken to the hospital, and one of them died.
Immediately after the incident, the Capitol police blocked the scene. At present, the external security threat of the Capitol has been lifted, and the vicinity of the scene of the incident is still under blockade.
The police have initially ruled out the possibility that the incident was a terrorist attack. The police have not released the identity of the suspect, but some media reports say that the suspect is Noah Green, 25, from Indiana.
The identity of congressional police and suspects killed in the attack in the United States has been confirmed.
On April 2nd local time, Yogananda Pittman, acting director of the U.S. Capitol Police, said in a statement that the police officer who was killed in an attack near the Capitol earlier today has been identified as William "Billy" Evans. Billy Evans is an 18-year veteran of the United States Capitol Police. The suspect has also been identified as Noah Green, 25, who is 25.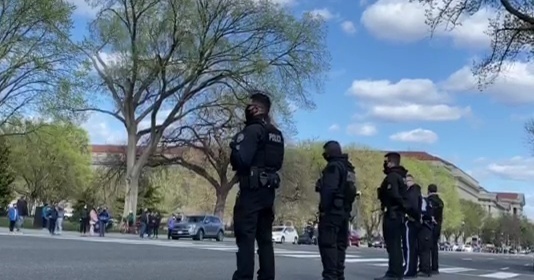 In response, House Speaker Nancy Pelosi and Senate Majority Leader Chuck Schumer both publicly expressed their appreciation for Evans' bravery and condolences for his death. Pelosi has ordered the flag of the U.S. Capitol to be flown at half-mast to commemorate Evans' death and pledged that Congress will assist law enforcement officials in investigating the attack.